Date Added: 10/06/2016
V-Switch Car Tuning System Can Now be Purchased Online via Amazon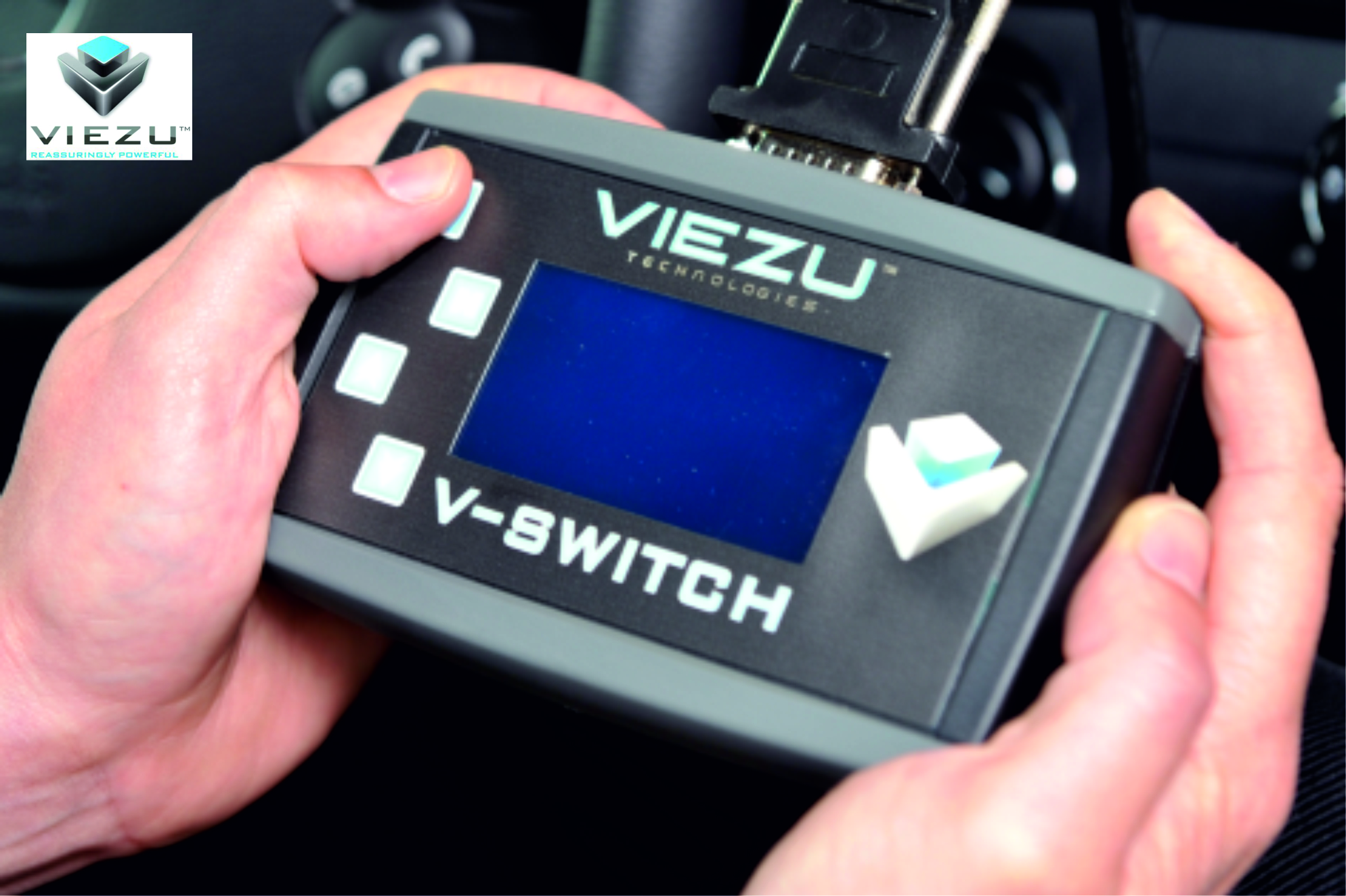 Viezu Technologies would like to announce that the V-Switch can now be purchased online via Amazon. The V-Switch is a popular unit which allows customers to tune their vehicle's ECU themselves wherever they are. With the ability to hold up to two tuning files on the V-Switch, along with the original factory settings, customers can switch between files according to their particular needs at the time and reset to stock whenever they want to.
The V-Switch enables customers to gain more power or better fuel economy from their vehicle, or choose between a blend of fuel economy & increased power, motorsport & track day tuning. Customers can choose the tuning they want to achieve from their vehicle according to their particular driving style and requirements, Viezu will create the tuning file and send it back to be loaded on to the V-Switch simply by connecting it to their computer and then connecting the unit to the OBD port of their car.
The V-Switch is an ideal system for giving customers the flexibility to change their vehicle's power and performance at the touch of a button. This is particularly effective for customers who carry variable/heavy loads in their vehicle or use their vehicle to tow trailers, caravans or horse-boxes and sometimes need extra power from their vehicle. The V-Switch is also very effective for customers who want to achieve greater fuel economy from their vehicle, and average fuel economy gains of up to 10% can be expected dependent on driving style and environment. The most popular ECU map available is a blend of both increased power and increased fuel economy.
Hundreds of different vehicles can be tuned using the V-Switch home tuning device, and systems are available for VW tuning, Audi tuning, BMW tuning, Jaguar tuning, Ford tuning, Land Rover tuning and Aston Martin tuning amongst many others. All these devices are available to buy directly from Amazon but if you don't see your vehicle listed, please email info@viezu.com, call +44 (0)1789 774444 or visit www.viezu.com for further information.