Motorhomes are a fantastic way to travel the world whilst being able to take your creature comforts of home with you.
The base vehicles or engines used for these motorhomes are derived from commercial vehicle platforms, such as Fiat Ducato's, Ford Transits and so on.
But with these conversions or even custom builds from the ground up, comes additional weight, through the installation of appliances, creature comforts and often some additional strengthening. Further adding to the power and torque demands on the stock powertrain is the aerodynamic drag added to the vehicle when the bodywork is extended for headroom and various other additional bodywork changes. All these things make living in the vehicle more comfortable but puts a lot more strain on the powertrain. This has an adverse effect on driveability and of course fuel economy.
With Viezu's uprated engine software, the fuel efficiency of the vehicle can be drastically improved. The Blue Optimize remap software for your Motorhome, re-defines the torque curves and engine characteristics in order to improve the fuel consumption of your vehicle.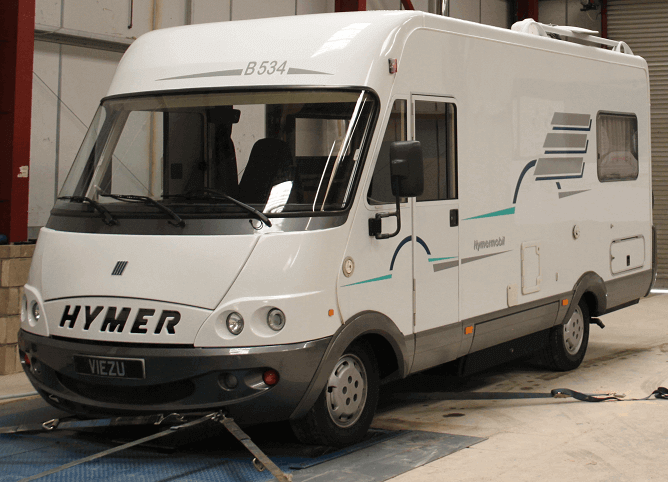 The Viezu engine software remap provides the driver with a much smoother and stronger torque band from the engine. This allows the vehicle to be driven much easier with less time spent on high throttle loads or constantly down-shifting on even the smallest of gradients.
With tuning covering everything from an Auto-Trail through to Volkswagen we have your Motorhome covered here at Viezu. Our tuning software can be installed via one of our many dealers based all over the world, or even remotely via one of our many plugs and play tuning systems.
Contact info@viezu.com to find out what Viezu can do for your vehicle today or call us on +44 (0)1789774444
---
To make an enquiry about Tuning and Remapping your Motorhome, please complete the form below and one of our trained engineers will supply you with a quote