650bhp Jaguar XKR Tuning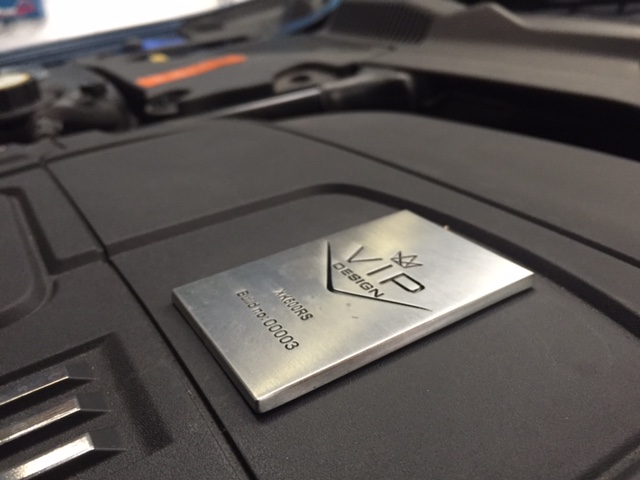 Viezu & VIP Design 650bhp Jaguar XK conversion.  Viezu Technologies was excited to have the opportunity to carry out the first VIP Design 650bhp Jaguar XK 'Vantablack' conversion last week.  This beautiful 5.0 litre Jaguar XK was treated to Jaguar performance ECU tuning and styling modifications, as well as Jaguar performance parts to substantially increase its power and performance.
Jaguar high-flow air filters were added to increase air flow into the engine.  These high performance air filters can improve airflow into the engine by up to 30%, improving fuel combustion in the engine.  The Jaguar air filters were complemented by the upgraded Jaguar charge cooler, which cools the air before it enters the engine for optimum power and fuel combustion.  The Jaguar performance parts under the bonnet work in perfect harmony with the Jaguar XK performance ECU remap; this software upgrade takes its power to a staggering 650bhp, making it one of the fastest cars on the road.  The 650bhp Jaguar performance remap has been extensively tested, refined and perfected by Viezu's research & development team, using Viezu's 3000bhp rolling road and Euro 6 emissions testing equipment to ensure that the remap doesn't negatively affect vehicle emissions.
The increased power and engine combustion achieved by the high-flow air filters, upgraded charge cooler and performance ECU remap were enhanced even further by the addition of a full Jaguar performance exhaust system, including 200-cell catalytic converters, which aids exhaust gas cycling through the engine while giving a head-turning look to the rear of the car.
To improve the Jaguar XK's handling with the increased power, lowering springs were added all round, which dramatically increase its poise and stance on the road while increasing driver control.  A full set of polyurethane bushes were also added, which tighten up the suspension and enable better control with the increased power of the engine.
For more information about Viezu's VIP Design Jaguar conversions, as well as all other cars we can provide the VIP treatment for, please visit www.vip-design.london, email info@viezu.com or call +44 (0)1789 774444.