Viezu's Blueoptimize™ Fuel Economy Tuning: Reduce Your Fuel Bill
Viezu's Blueoptimize™
10 good reasons to BlueOptimizeTM your fleet
1. Savings on fuel bills of up to 15%
2. Reduction in overall on emissions
3. Zero impact on warranty and residual value
4. No mechanical modifications
5. Installation in less than 1 hour
6. One-off installation fee or spread the cost from £5.00 per month
7. Return on investment within 6 months or less
8. No on-going fees
9. Reset to standard at any time
10. Guaranteed instantaneous fuel saving
About Us
VIEZU's range of custom fuel saving services is especially aimed at fleet operators and company vehicles to help reduce fleet running costs. In addition we've helped thousands of private motorists too.
Small and large fleet operators can reduce vehicle emissions by approximately 200,000 tonnes.
Dedicated to working with Fleet Managers and Operators, VIEZU's Special Projects Team can provide bespoke and tailored solutions for your fleet of vehicles, to help reduce your fuel bills and lower emissions.  VIEZU's completely assess your real-world driving environment, recreate it and define your solution learn more about our research and development facility.
Whether you are running 5 vehicles, or 50,000, VIEZU is very experienced and large fleet fuel saving solutions and dedicated to your vehicles and cost cutting needs.
We operate in 68 different countries around the world and have a support network of over 650 dealers, while our installation team can install your VIEZU BlueOptimizeTM economy tuning nationwide and across Europe.
VIEZU's clients range from small to large fleets in a range of industries including utilities, communications, courier services, and construction. VIEZU Technologies has provided many of these clients an holistic approach to cost reduction, not solely providing bespoke BlueOptimize fuel saving tuning and also working together with Driver Trainers and Telematics providers to ensure your solution is long term.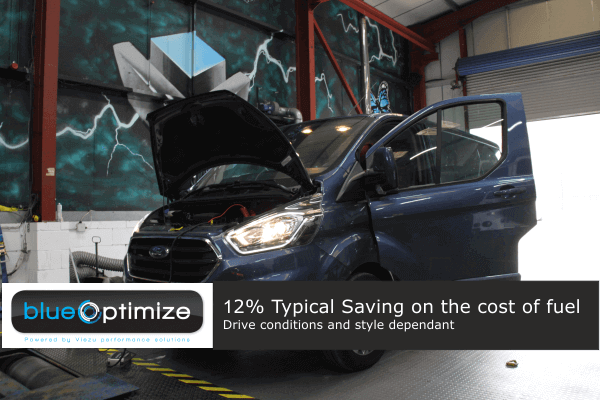 Fuel Savings
The best way to fully understand the possible savings for your fleet is to conduct a real world trial. VIEZU Technologies have conducted trials across a number of vehicles for many of its clients. These trails take place over a set period of time to demonstrate how our BlueOptimize™ Technology works for the Fleet's particular vehicles and vehicle use. This have found is the most effective way of calculating fuel savings, taking into account a number of variables, including:
•  Different vehicle types and uses (for example differing loads and journey types)
•  Different drivers
•  Differing vehicle conditions and age
VIEZU's BlueOptimize™ economy solutions are fully customised according to the fleet's vehicle mix and use. The following case studies provide real world fuel saving data, demonstrating a return on investment in less than six months, in some cases as little as three.
Real-world Test And Measurement: Fully Loaded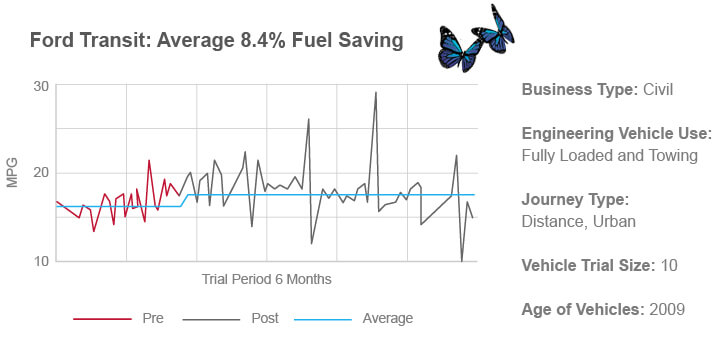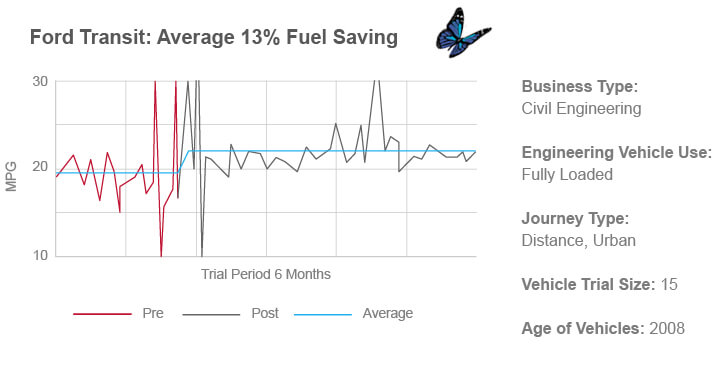 VW Transporter: Light Commercial Vehicle Fuel Saving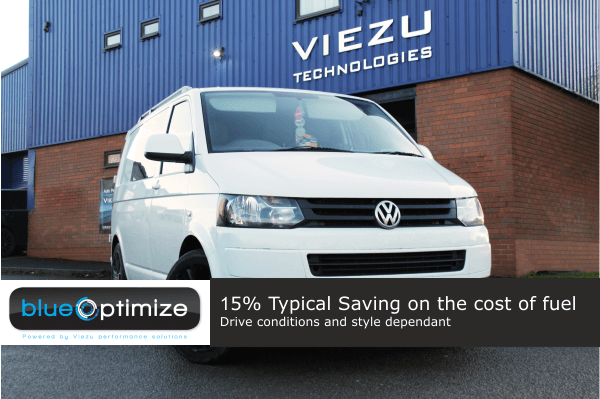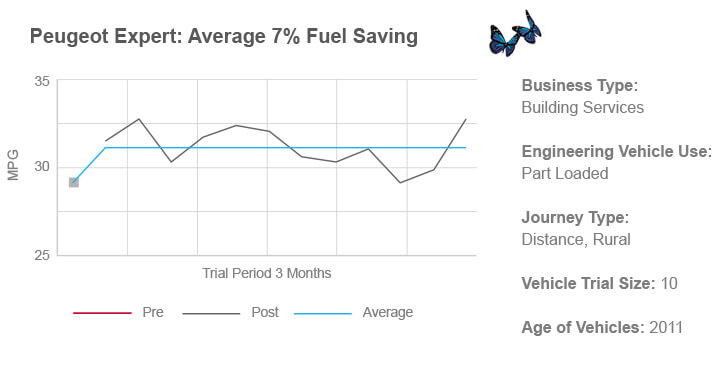 Blueoptimize For Motorhome Knaus Boxlife