Performance And Dyno Assessment
VIEZU is very pleased to offer a very special vehicle assessment service. Why not attend our new high-performance tuning and service centre in Warwickshire, one of the largest dedicated retail tuning workshops in the UK.
The world of car tuning and ECU Engine Remapping can be quite daunting; many customers are unsure of the options available, or which items or tuning to select first. Sometimes we hear from customers who have purchased a used vehicle that is reported to have been tuned or upgraded and they really don't know the level or type of tune installed, or the modifications and tuning that has been undertaken. Do not worry, we are here to help!
To help our customers understand their car and tuning options a little better, we offer an in-depth performance and tuning assessment session. This detailed assessment of your car's performance, condition and tuning will help you in understanding your car's current performance and its tuning potential.
If you want to know how your car is performing and what you can do to improve it, this is your chance to really find out.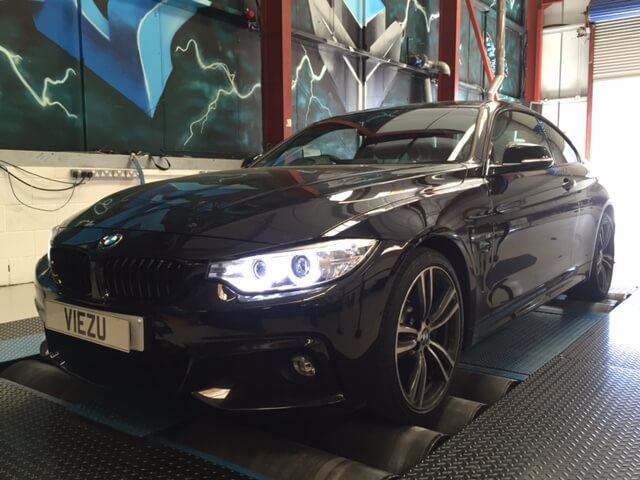 What is included in our 2 hour performance assessment?
Full 4×4 dyno session, testing for power, performance and torque
¼ mile time check
Diagnostic fault code check and reset
7 gas emission test
Air / fuel ratio test
DPF condition and regeneration factor (diesel only)
Performance assessment of any current tuning / modifications
General health inspection carried out by our highly skilled technicians checking service items, suspension, tyres, drive chain, brakes, exhaust, etc.
Report presentation and advice on condition, tuning, modification options and potential results
There is no sales catch or obligation to undertake any work with us whatsoever, just a chance to really understand how your car is performing today and what options you have for a little more power if you are looking for it. And if you decide to proceed with any work at our workshop in the following 3 months your inspection fee will be deducted from your invoice.
The VIEZU workshop is open for all tuning and ECU remapping, dyno tuning and dyno days, performance exhaust fitting, catalytic convertors, upgraded intercoolers, turbo, brake upgrades, and general service and repair work for most cars.
Contact our Team today to discuss your car and arrange an inspection info@viezu.com