Custom Ford Ranger
Our Ford Ranger tuning, performance parts and body kits will give your Ranger impressive style points, superior performance, and improved functionality.
The Ford Ranger is a wildly popular pickup – and Viezu have taken it one step further.
It's a rugged off-roader, do anything vehicle, and practical family car, rolled into one.


The Ford Ranger has good handling and low-down power and can fit in anyone's lifestyle. However, Viezu have taken it further and developed a more purposeful and impressive look and feel for the Ford Ranger.
Ford Ranger Styling: Your Choice, Your Style
Viezu have kept the Ford Ranger true to its roots and rugged appearance, refining it further with bespoke styling parts.
Choose from a range of styling parts to create your very own bespoke styling package, including custom Ford Ranger wheel arches, Ranger alloy wheels and performance parts. As such, nothing is off-limits, so design your Ranger to suit your styling preferences.
GO WIDER WITH FORD RANGER WIDE WHEEL ARCHES
It's all about 'Stance' – Ford Ranger Wide body kits are the must have accessory. These kits not only offer an excellent 2" flare, they offer practicality, protecting your Ranger from off-road damage. In addition, this wide body kit for Ford Ranger is bolt on appearance and uses pre-drilled factory holes for easy installation.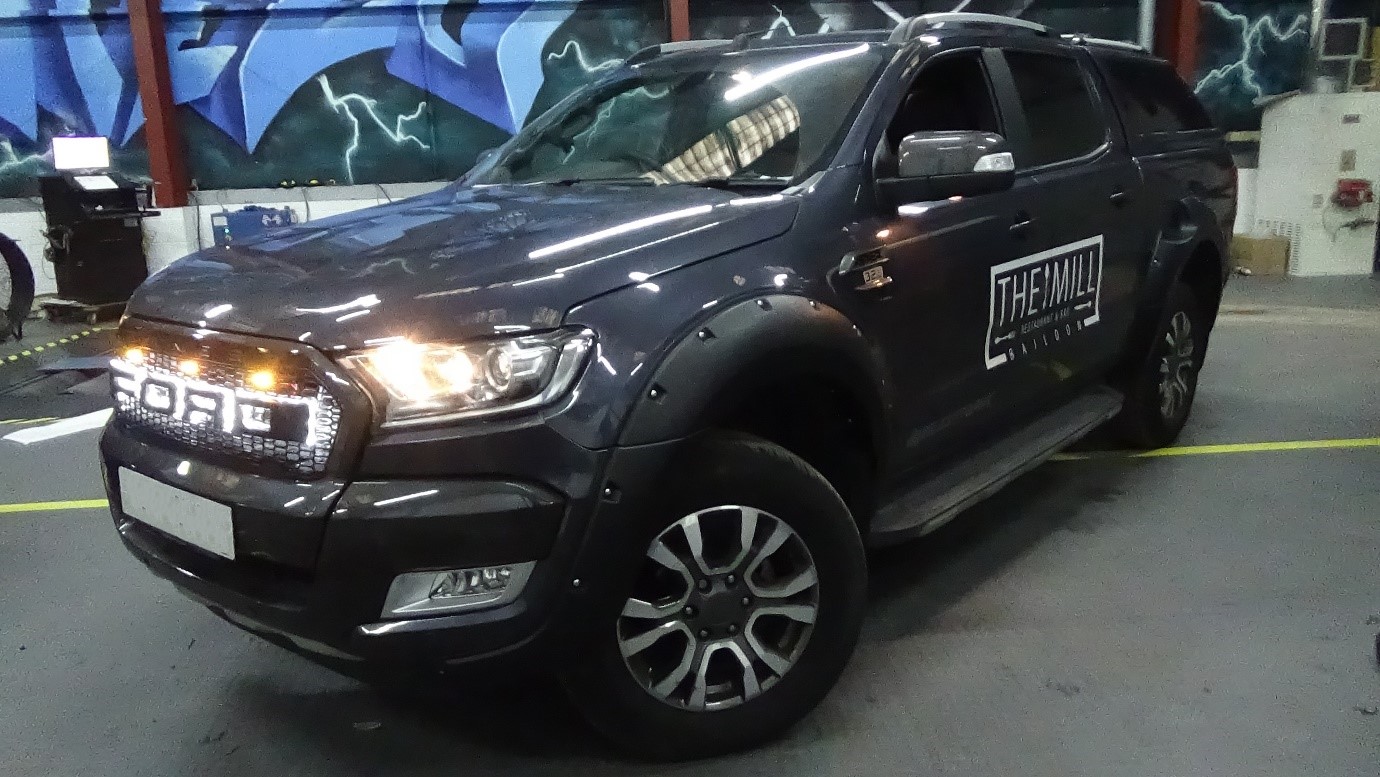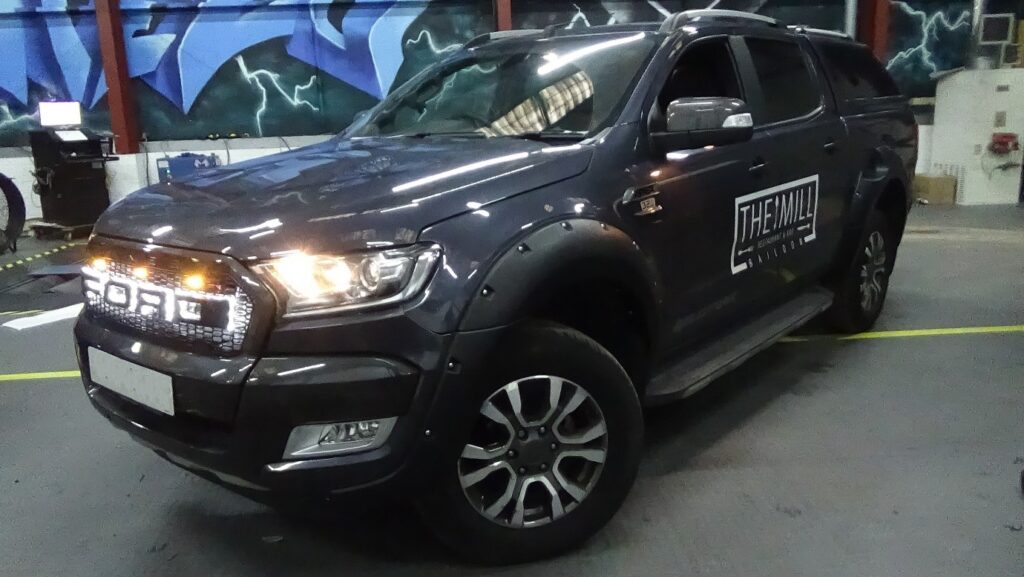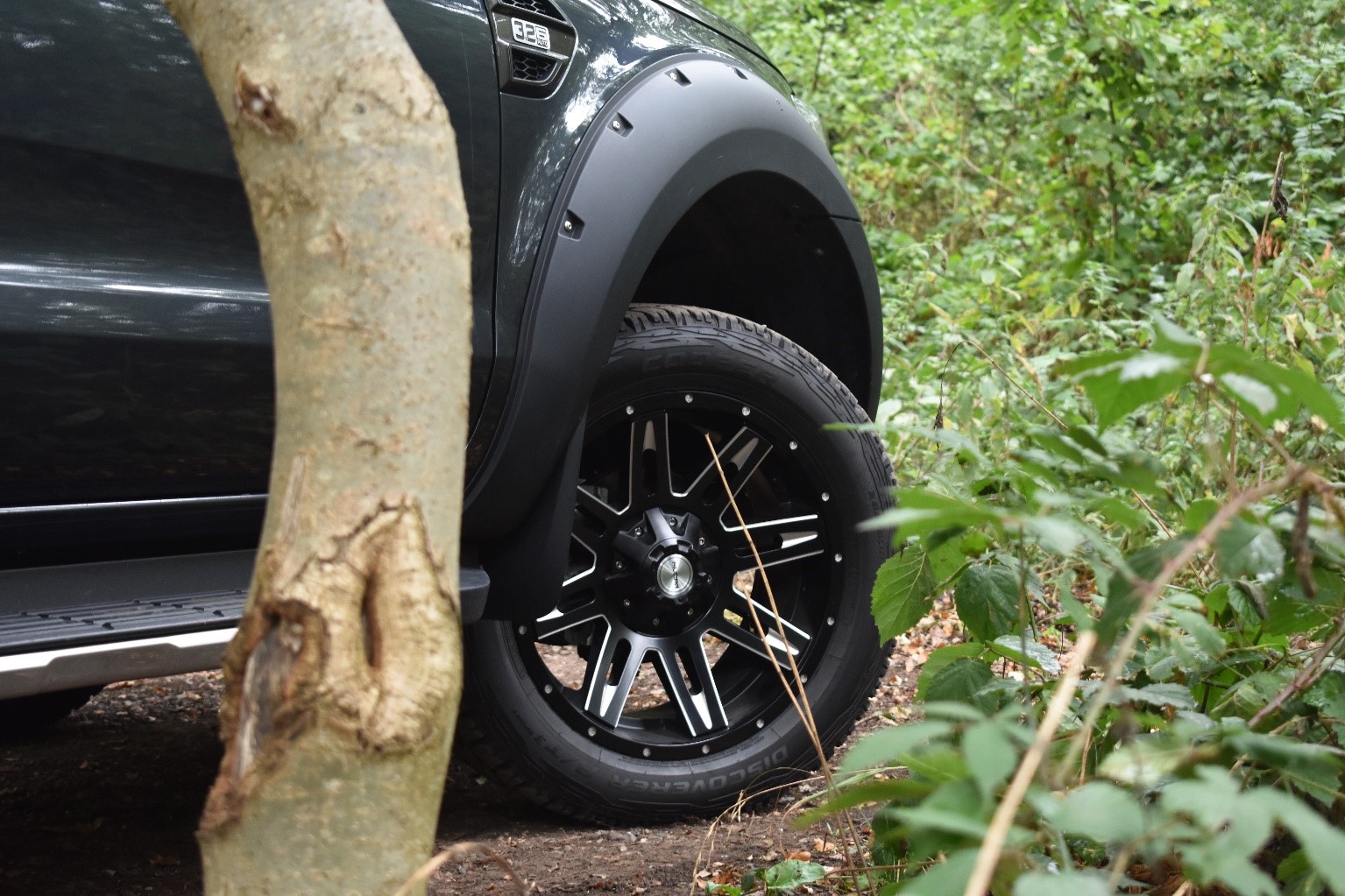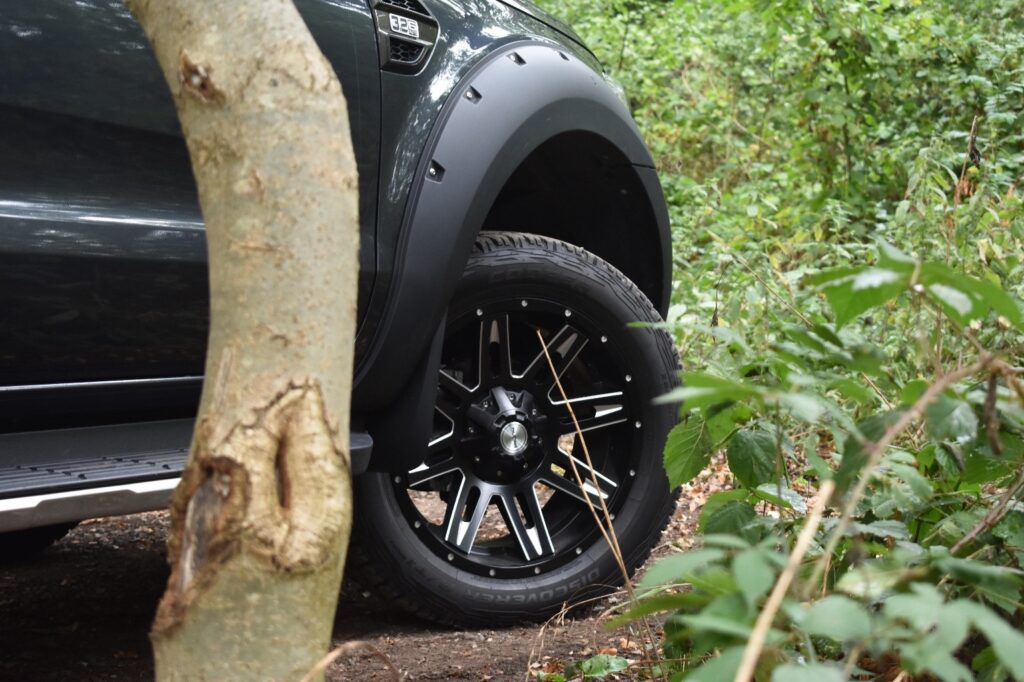 FORD RANGER ALLOY WHEELS
Ford Ranger Wheels
Transfer power and torque (increased with a Signature Viezu Remap for your Ford Ranger) with a set of rugged-stylish 20" diamond cut alloys.
These hard-wearing 8-spoke alloys fitted with all terrain tyres will improve traction in all driving conditions.
IMPROVE STANCE WITH UPRATED SUSPENSION LIFT KIT
Ford Ranger suspension
Tried and tested in the Australian outback, the Ford Ranger lift kit from Viezu gives the Ford Ranger a much smoother ride.
Therefore once fitted you can clear off-road obstacles with ease. Extra ground clearance (a 1.75" lift) and smooth progressive suspension parts improves the ride quality, on and off-road.
Take your Ford Ranger to a greater height with a custom remap with Viezu – make your off-roading a bit more exciting.
BE SEEN AND SEE BETTER WITH FRONT LIGHTING
Road safety is important – and with pressure from motoring groups to be seen on the roads. This addition of extra lighting on your Ford Ranger is paramount.
Take advantage of Viezu's statement front LED backlit grille for Ford Ranger. Not only safety conscious, this Ford Ranger front grille is stylish too, with white LED backlit FORD lettering. For the ultimate choice, these LEDs can be  Daytime running lights (on all the time), or with your side lights.
Match this FORD grille with Mustang style front lights and you have a mean-looking power-machine.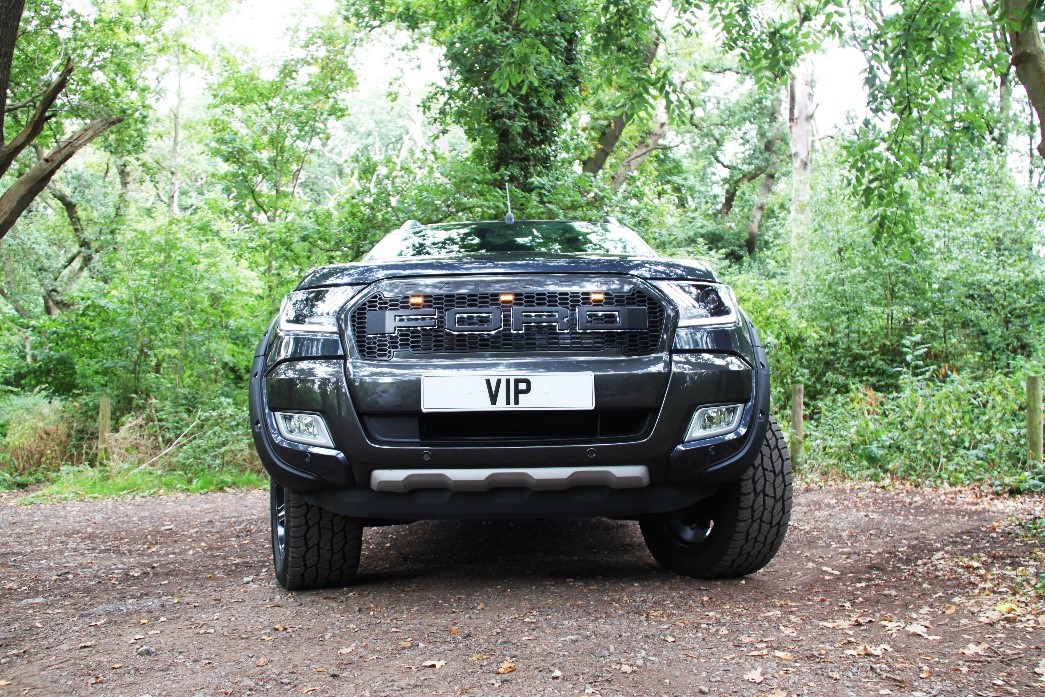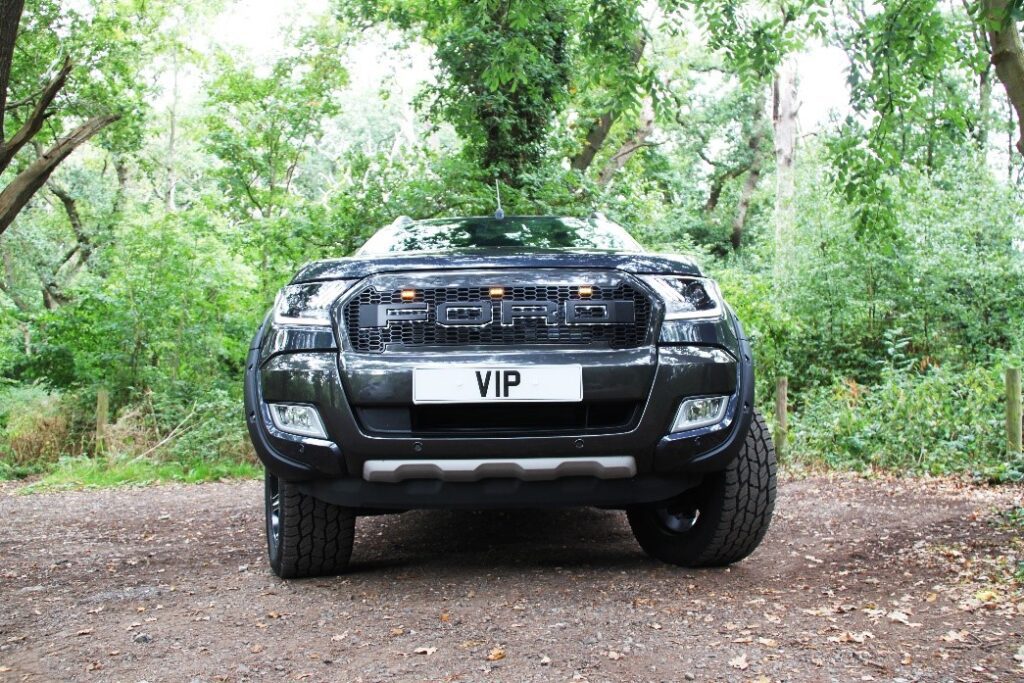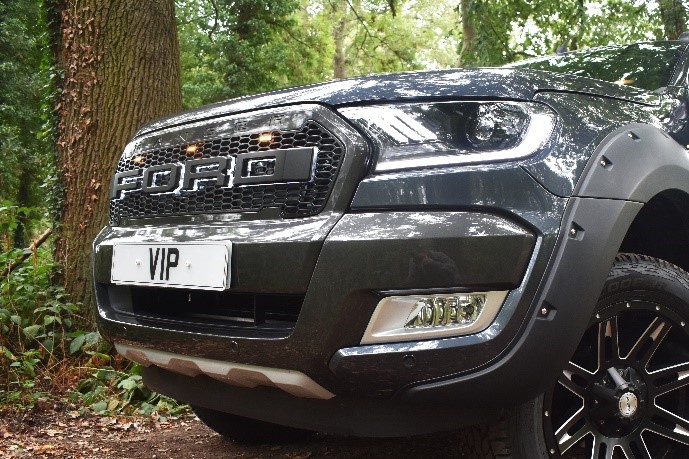 Enhance these Mustang Style headlights further to get a complete white front light for better visibility with an LED light upgrade from Viezu.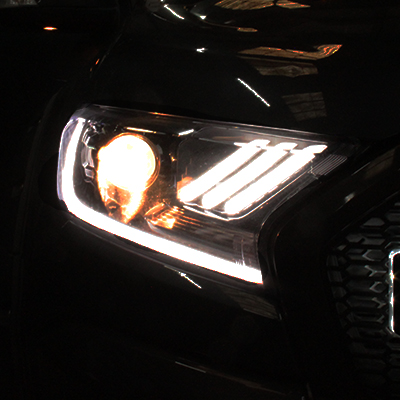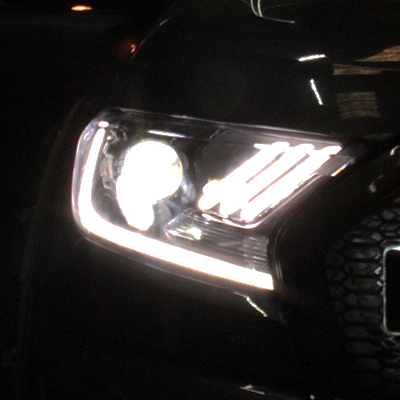 Before and after the Ford Ranger's Mustang style front lights LED lamp upgrade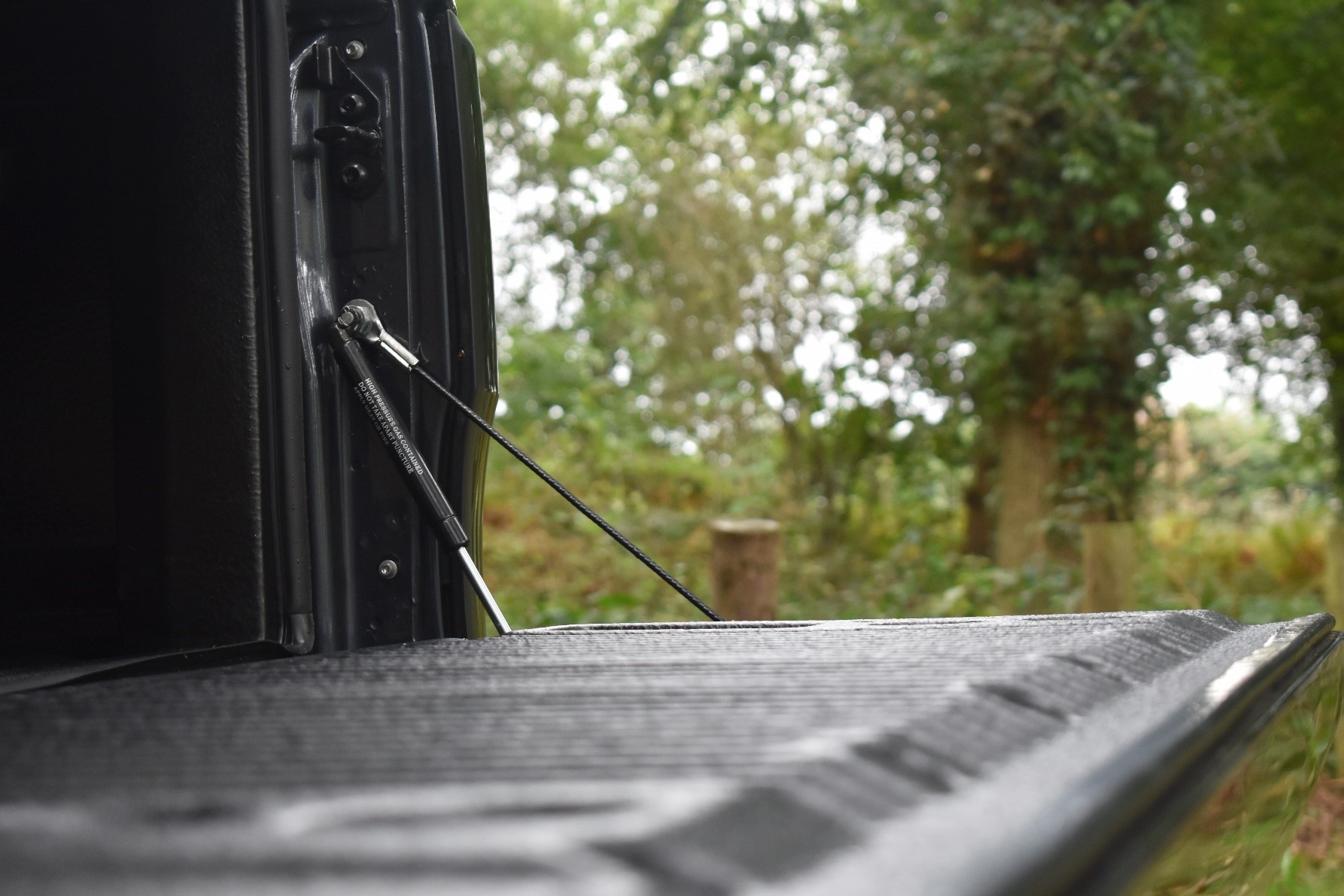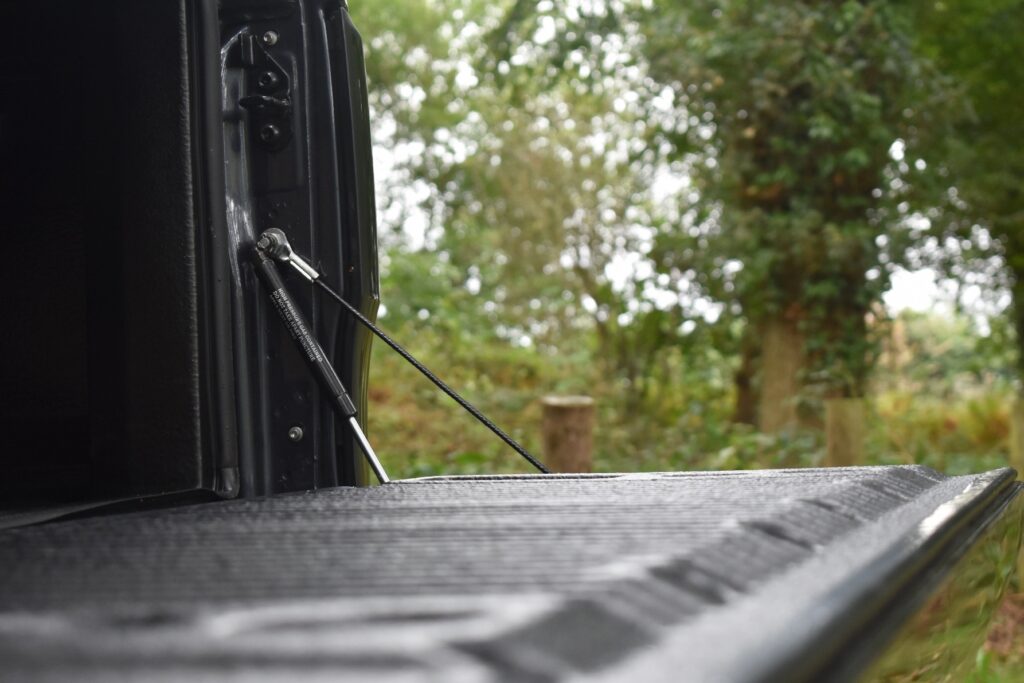 ADD EXTRA FUNCTIONALITY TO YOUR FORD RANGER
Often the most overworked and overlooked part of the car, the tailgate is a heavy part of the car and will come crashing down without a guiding hand.
Add some functionality to all that extra street-style and power with a tailgate damper. A small, yet powerful accessory, the tailgate damper smoothly and progressively lowers the tailgate. Therefore giving you access to the trunk quickly and safely.
Here's a Ford Ranger We Upgraded Earlier…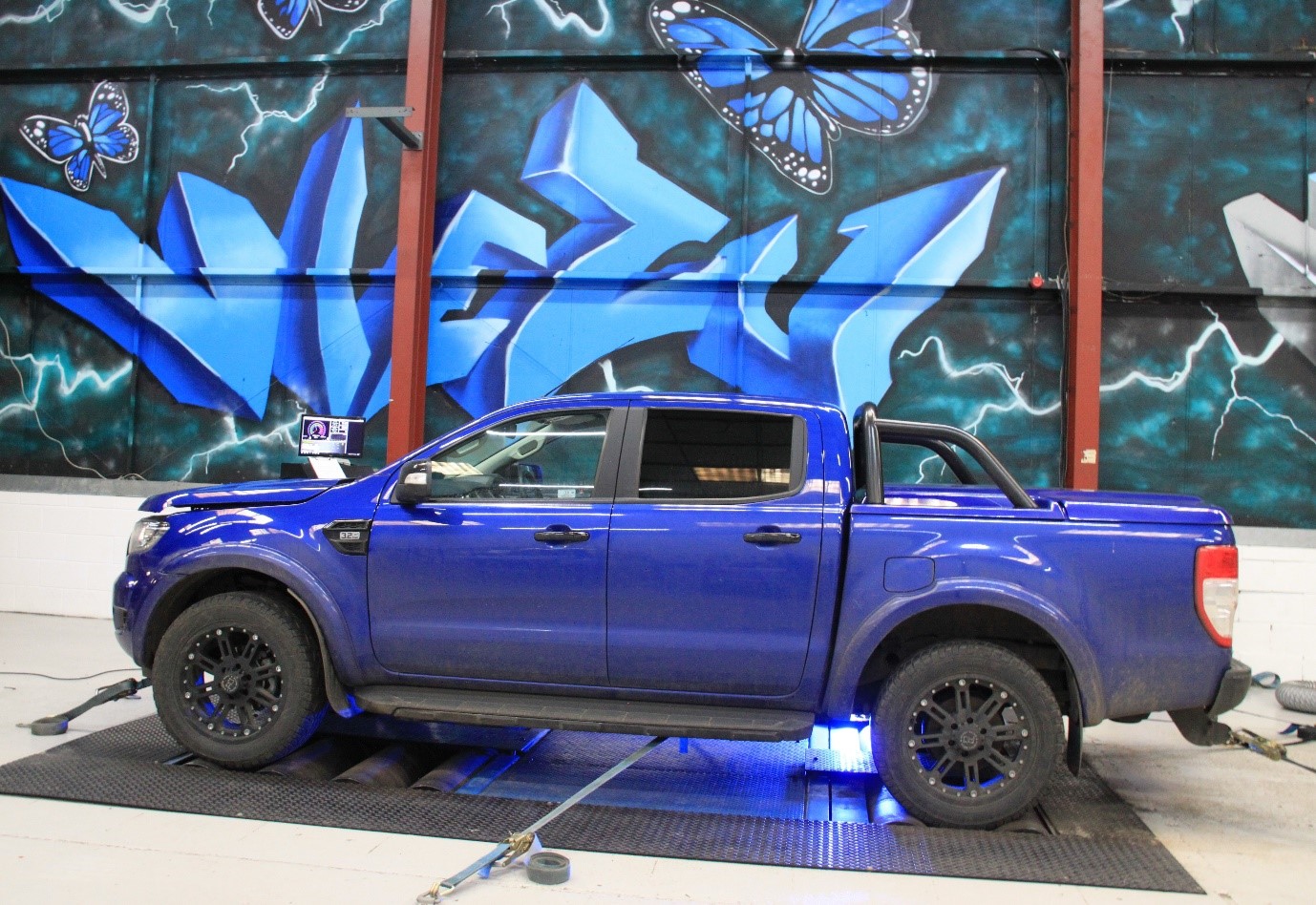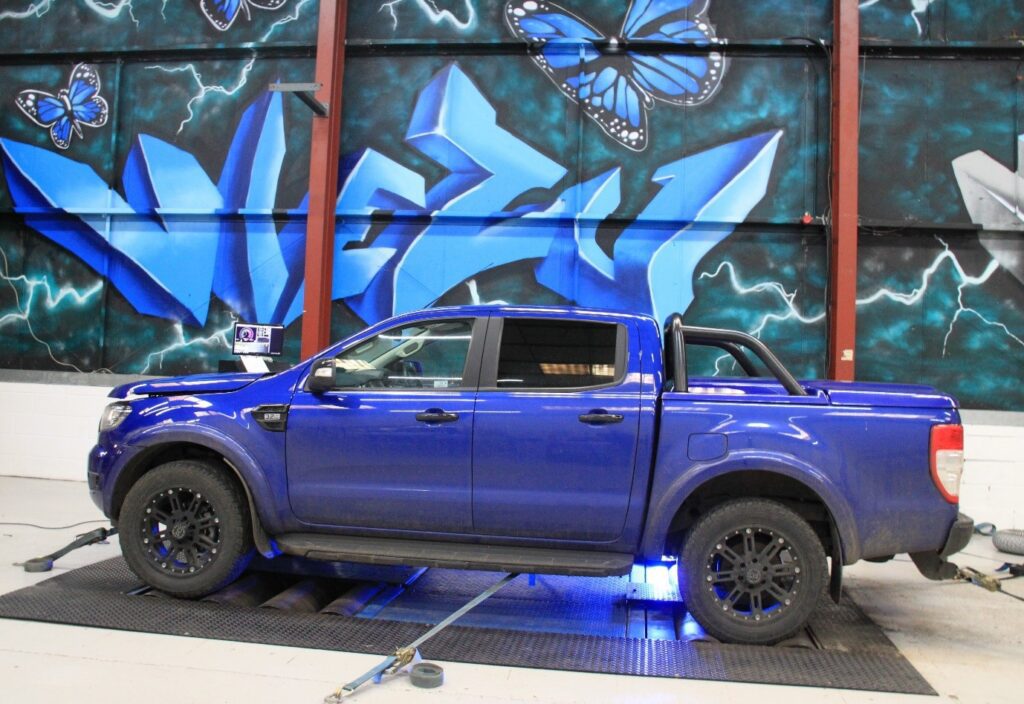 Ford Ranger Tuning
Ford Ranger Performance Upgrades
Viezu are known for being vehicle tuning specialists. Owed to continuous and rigorous research and development. Viezu have created an amazing and versatile Ford Ranger performance and styling package.
With a powerful VIEZU Ford Ranger remap, you can expect impressive gains, and a much improved distribution of power right through the rev range. To find out how Ford Ranger engine tuning works, check this out.
View our range of Ford Ranger Tuning and remapping products