Jaguar Remapping
There is no doubt that the VIEZU & Paramount Performance teams are well known in Jaguar owners' circles as the places to go when it comes to high-end performance upgrades.
The combined knowledge and experience of VIEZU Technologies and the perfect performance parts from Paramount Performance, VIEZU developed the Fastest F-Type in the World – the Predator! And all that experience has given our team a unique skillset that allows us to turn your Jaguar into one of the most ferocious jungle cats on the road!
With upgrades available for a huge range of Jaguars including F-Type, F-Pace, E-Pace, XJ, XK, XE, XF, S-Type, and X-Type. The performance of your Jaguar can be significantly enhanced with the rumbling sounds of a sports exhaust system with valve controls, which in some cases can even be operated through the existing exhaust valve button in your car.
To make your Jag one of the fastest and most powerful on the road, we can combine a performance exhaust, with bespoke Paramount upper and/or lower pulley upgrade, truly taking your car to the next level, especially when paired with a brand-new ECU Remap – written in-house by our team of expert ECU Filewriters!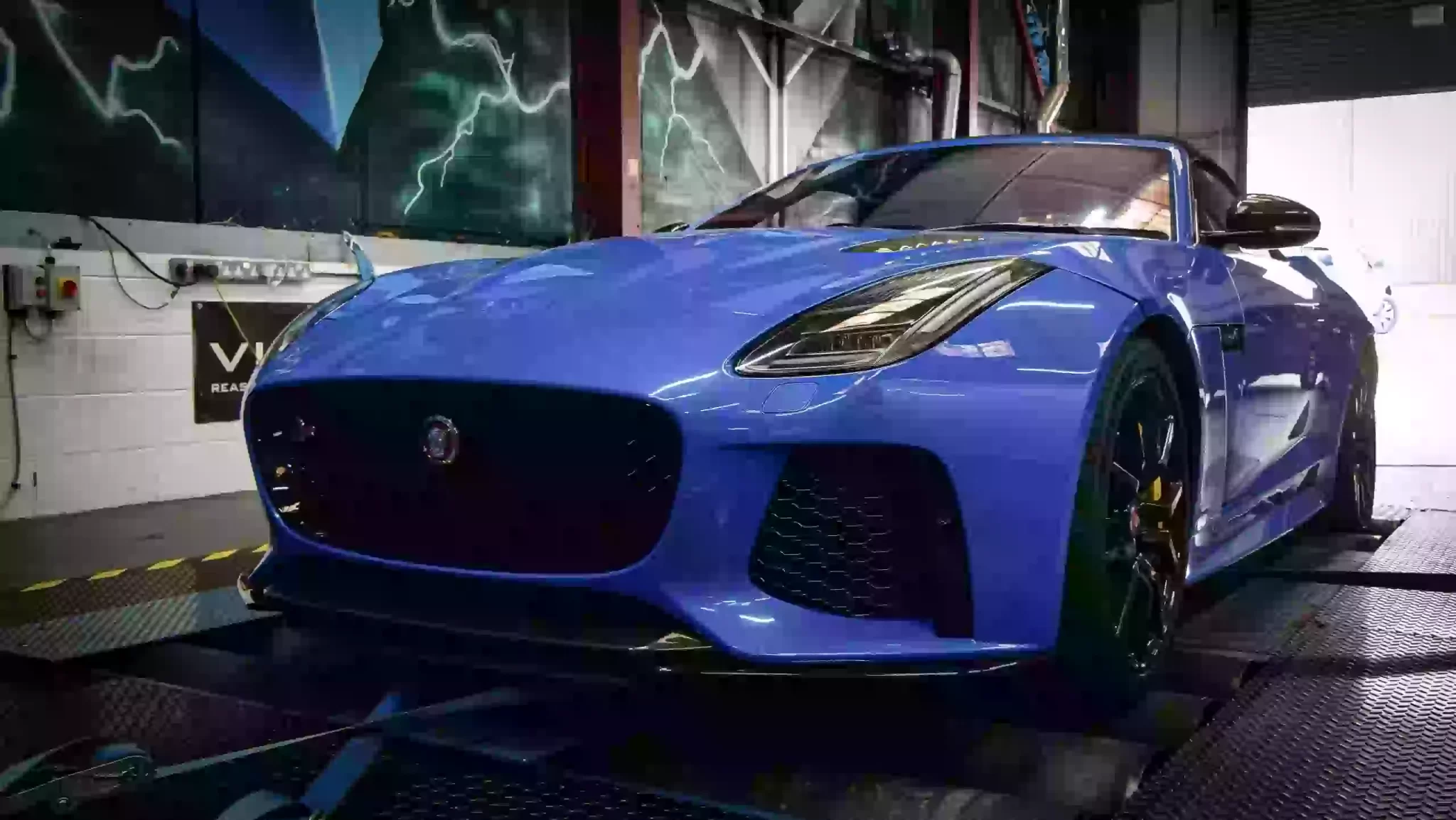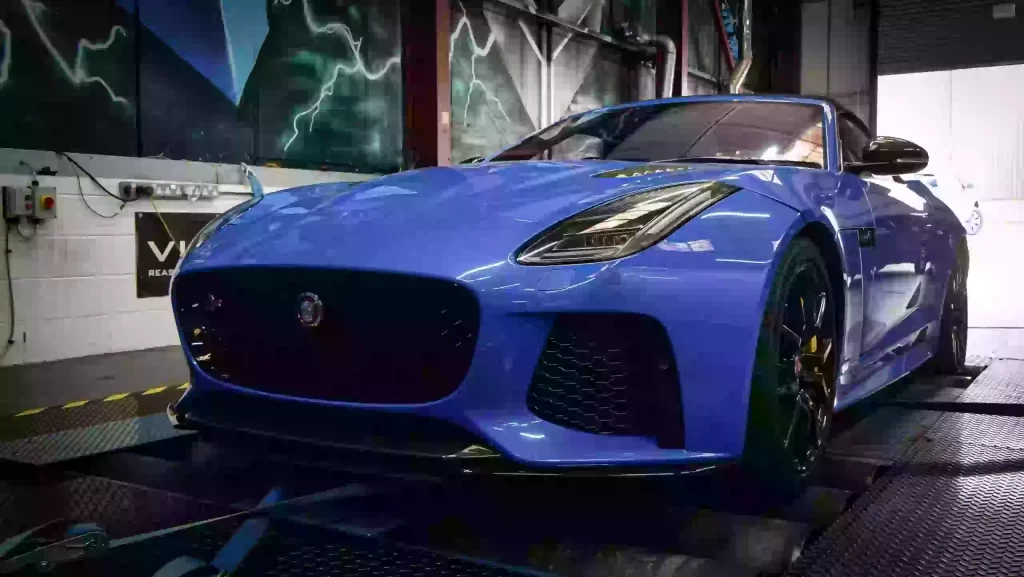 Vezu Technologies is proud to be on the very cutting edge of vehicle tuning and performance upgrades.
We are dedicated to our customers and their enjoyment of their cars. We listen to what you want from your car and work with you to help you achieve the results you want with the budget you have.
Jaguar is a marque that is known around the world as the ultimate British sportscar manufacturer.  And with a wealth of experience making high-performance saloons that conjure up nostalgia for the likes of the Jaguar Mark II, The 3.8-litre Mark II was the fastest four-door in Britain and one of the fastest anywhere in the world at the time.
The Jaguar legend was born from this high performance and classy reputation, where the United States, offered raw blue-collar performance from their muscle cars, this was Britain's answer;  Luxury and class, with the power and roar that personifies the heraldic lions of the royal coat of arms!
Jaguar Tuning with VIEZU Performance Tuning
Jaguar produces some of the world's most luxurious sports cars with that classic British sportscar style.
A Jaguar not only looks good, but driving one feels great. There's really nothing quite like firing up the engine on one of these iconic British sportscars, and with some of the finest engines ever built in the UK under the bonnet, you might think that there's no way it could be better…
But that's where VIEZU comes in!
If you've ever wondered how you can improve the feeling of driving your Jag, then you've come to the right place!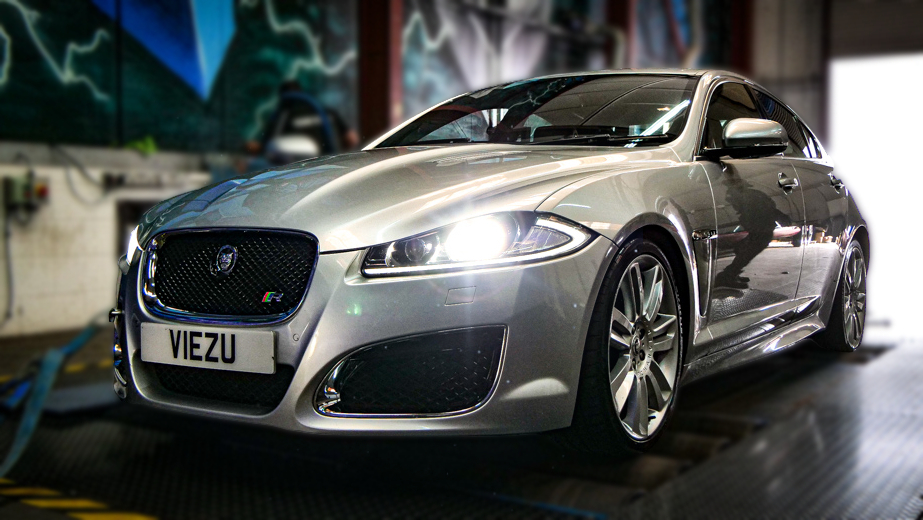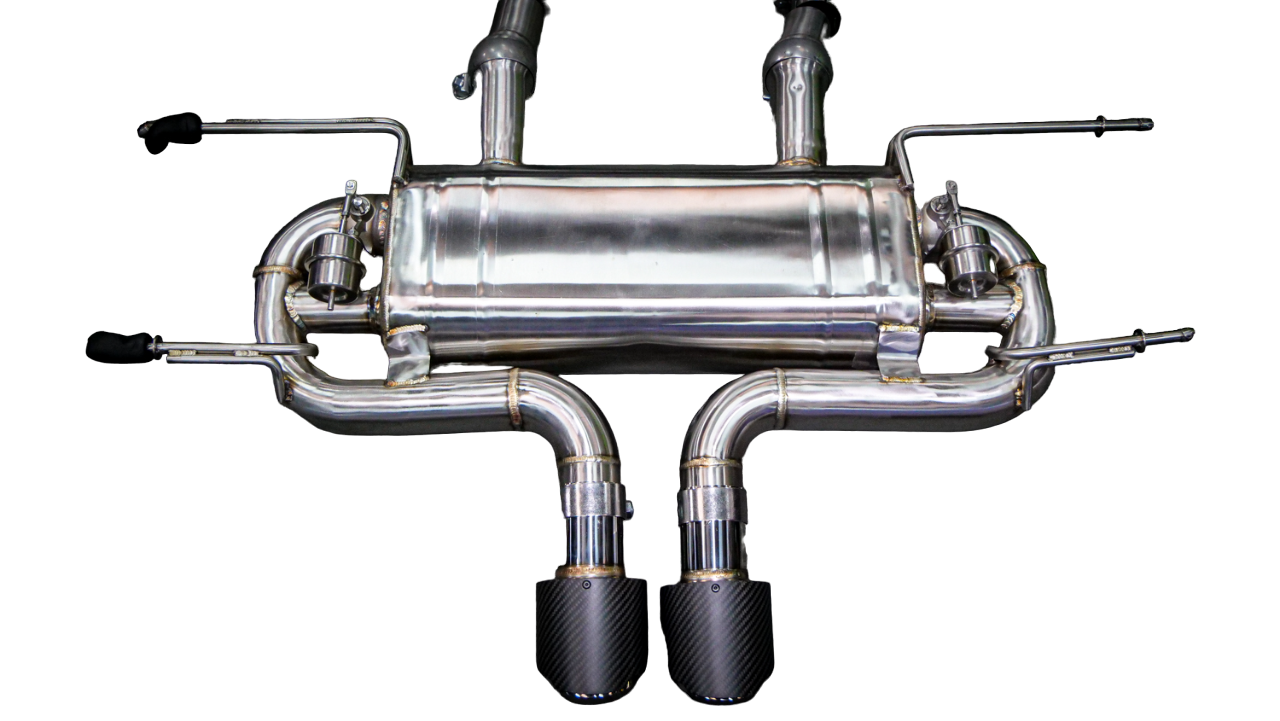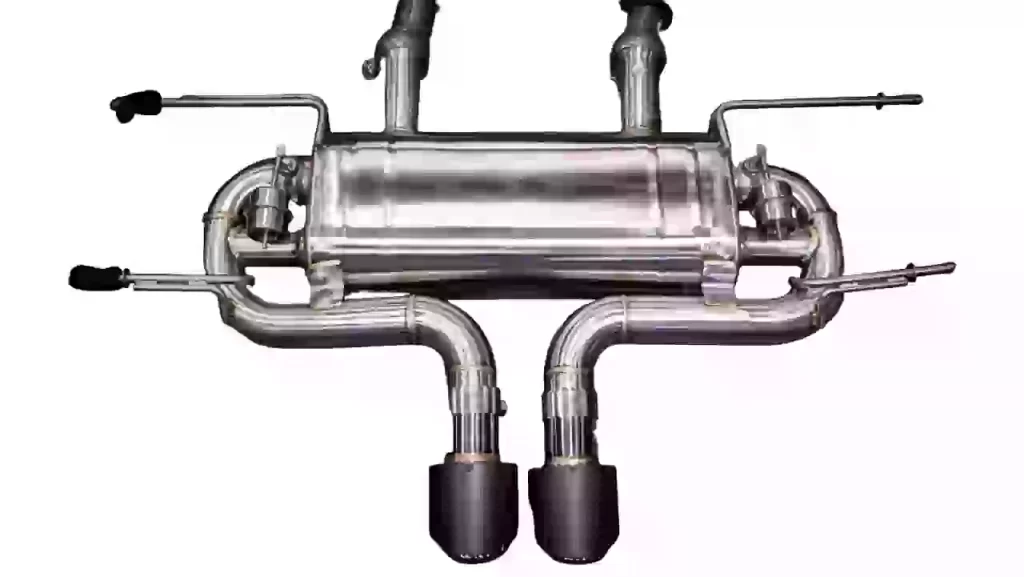 Jaguar Performance Exhausts
The performance exhaust parts we have developed are designed to increase performance and enhance exhaust notes. If you are looking for a quality, stainless steel exhaust for your Jaguar, VIEZU is the best choice for owners just like you.
Our team at VIEZU can write a custom engine remap to suit your Jaguar, install your new exhaust, and test your car before and after.
We specialize in aftermarket performance upgrades at VIEZU. Whatever you're looking for, we've got you covered. With performance enhancements that are tested and proven, you can make your vehicle even better, whether you're doing motorsports, driving on the road, or grand touring.
Several Jaguar exhaust upgrades can be upgraded with our 200 cell exhaust catalytic converters. Together with Paramount Performance, VIEZU continues to develop a range of tuning solutions for a wide range of Jaguars, including the fastest Jaguar F-Type in the world – the Jaguar F-Type predator!
Along with paramount performance, Viezu offers decades of experience tuning and enhancing Jaguar and Land Rovers.
Why Remap Your Jaguar?
Remapping your Jag can drastically improve the driver experience, flattening out any dips in the power curve, improving throttle response, and overall improving the experience of driving these British Sportscars!
But a custom remap needs to be undertaken with care, by the best in the business.  VIEZU Performance Tuning offers tuning that will boost the horsepower and torque of your Jaguar, delivered by the best in the business.
We have a huge range of experience in Jaguar Remapping and Jaguar Tuning for a huge range of Jaguar models, including; Jaguar F-Pace, F-Type, XKR, XJR, XF, XE, S-Type, X-Type, and restoration & upgrade work on Classic Jaguars, including the E-Type & D-Type.
With our wealth of experience tuning Jaguars you know that your pride and joy will be in good hands here at VIEZU!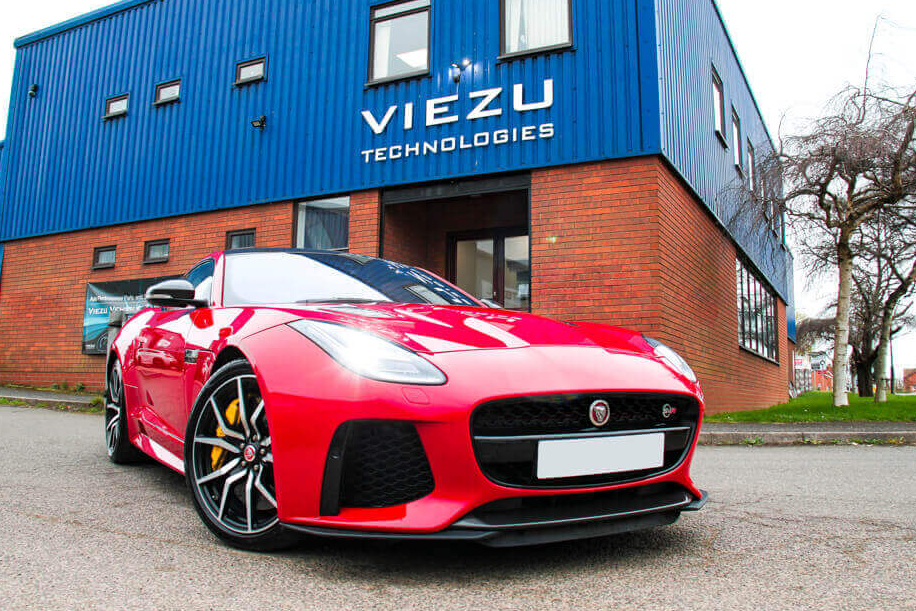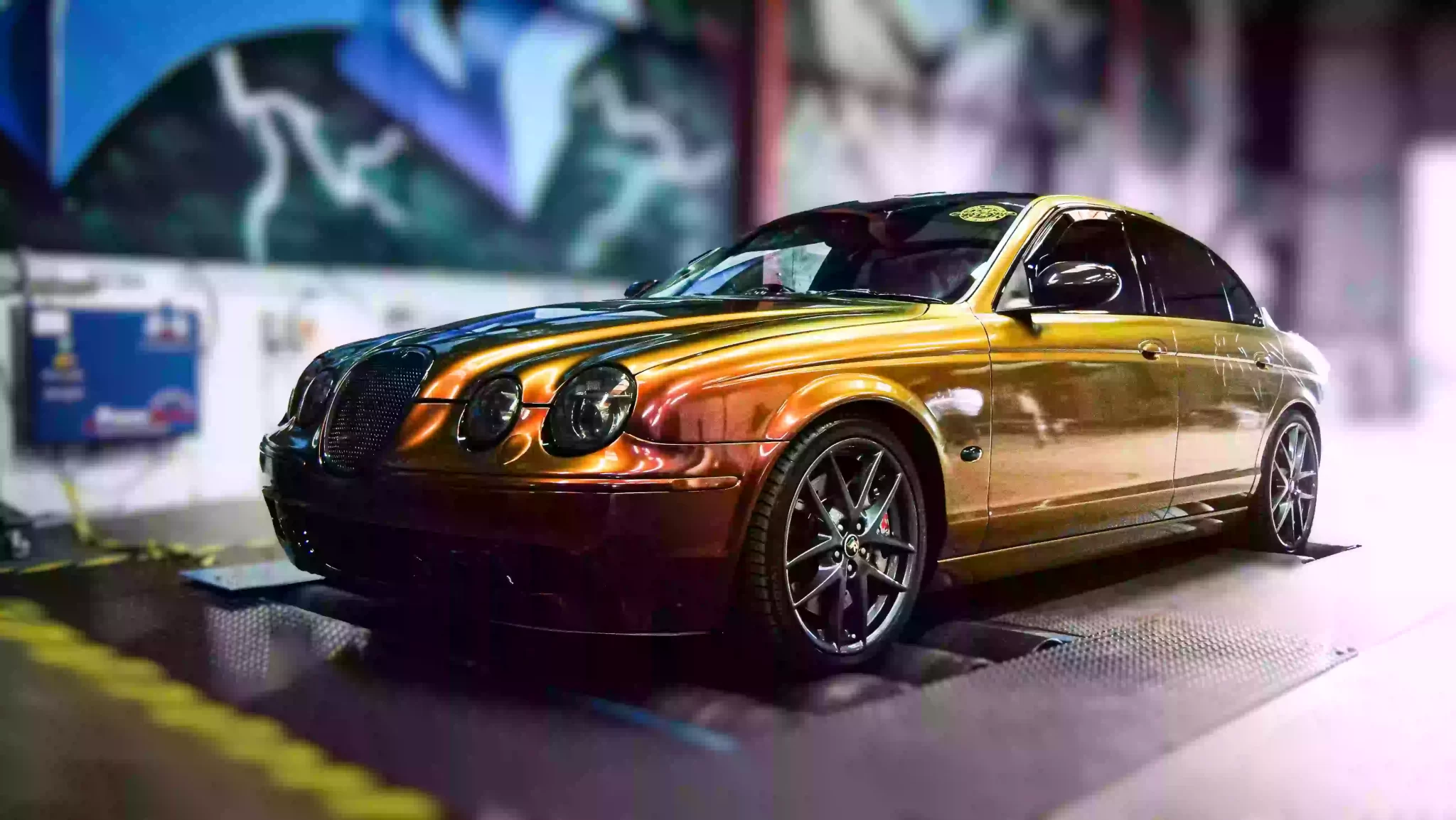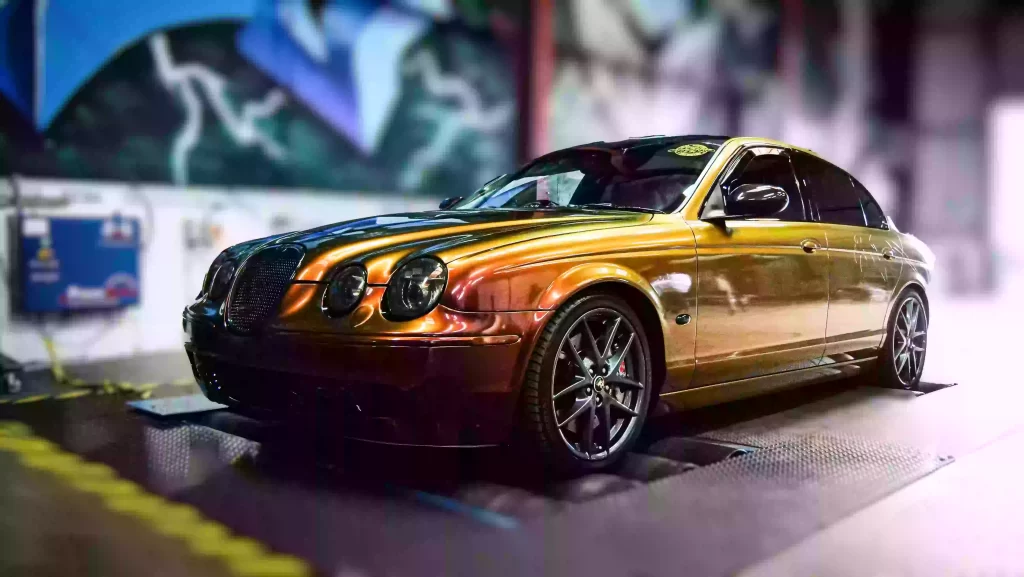 The Benefits Of Tuning Your Jaguar With VIEZU
At VIEZU we know better than most, how to extract the maximum performance from an engine without exceeding the inherent manufacturing limits built into the mechanical parts of the car!
We are so confident in our work that we offer a 30 money-back guarantee, and all our remaps are fully insured to give you absolute peace of mind that your Jaguar is completely protected!
State Of The Art Equipment
You will also be interested to know that we are always investing in the latest tuning and remapping machines.
We do this because we research and develop all our tunes in-house, using our 3000hp 4 wheel mustang dyno, and use all of the industry's biggest and best tuning tools to read and write our custom ECU maps including the Alientech KESS3.
That's why it will pay you to come to us at Viezu where we take the hassle out of finding top-quality performance parts and ecu remaps for Jaguar F-Type, XE, XF, XJ, XK, XKR, F-Type, S-Type, and many more. And with our wealth of experience developing custom ECU Maps for all kinds of Jaguars thanks to our team of in-house professional file writers.
We source our Jagaur performance parts from leading manufacturers including Armytrix, PWR, and Eibach. By bringing together the best parts manufacturers for these cars and many others, we have made it easy for you to see what's available and to order and buy directly from us.
As always, our professional customer service team will help you find the perfect performance part for your vehicle. We offer competitive pricing, and worldwide shipping so enquire with our team to get started today!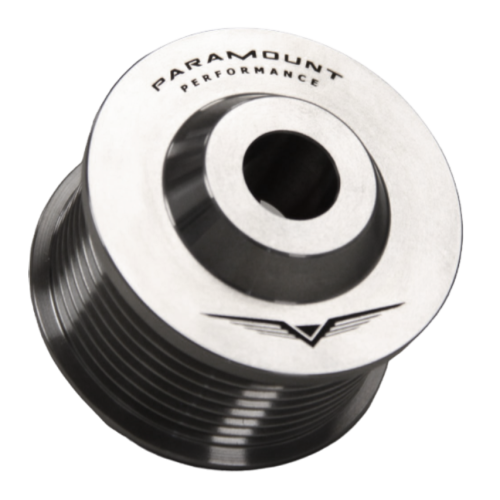 Jaguar Supercharger Pulley Upgrades
You can take your tuning to the next level by installing modified or uprated supercharger pulleys. If you have a supercharged car, tuning and remapping will work pretty well, but an engine pulley that has been uprated can provide a lot of additional power and new power.
Modified pulleys can be bolted on or heat shrink fitted, so you don't have to take out your supercharger or do extensive modification, just remove your stock supercharger pulley and fit a modified one for instant added power. The new power is most noticeable in the early to mid-range power band, throttle response is greatly improved, and the pull keeps coming.
There are two main types of modified pulleys and up-rated supercharger pulleys, either a larger engine crank, or a smaller upper one, the effect is much the same, like the gears on a pushbike, as the purpose of the supercharger is to spin it slightly faster than stock, compressing the air/fuel mixture higher and getting the most bang for your buck, its really simple, and very effective.
Jaguar Performance Parts & Tuning Upgrades
VIEZU Tuning & Remapping Specialists
VIEZU are Jaguar Tuning Specialists. Your Jaguar deserves the very best, and you can trust VIEZU's excellent reputation for customer service to deliver to your exact requirements. VIEZU can help you create your own bespoke package for your Jaguar with our range of performance parts and custom installations.
Expereinced Team Viezu
There are multiple options available to you to achieve the results you want from your Jaguar. The VIEZU Tech Team are highly experienced and can provide expert advice, recommendations, and troubleshooting support.
Check our range of performance upgrades, available right now in our shop to find the perfect part for your Jaguar, or contact us to speak to one of our team to discuss what we can do for your Jaguar!