Range Rover Autobiography, Range Rover Sport & Range Rover SVR Performance Upgrades
Boost Power, Torque, Pulling Power And Experience Nimble Acceleration
As Range Rover Tuning Specialists VIEZU has a great many years' experience in refining engine performance for marques. Including sports cars, light commercial vehicles for fuel efficiency and torque.
Daily run vehicles are no exception with small and mid-sized car owners wishing to have a bespoke engine tune to meet their needs, weekend racing, long distance weekly journey and much more in fact. There are so many different applications we ought to write a book about them, one of these days!!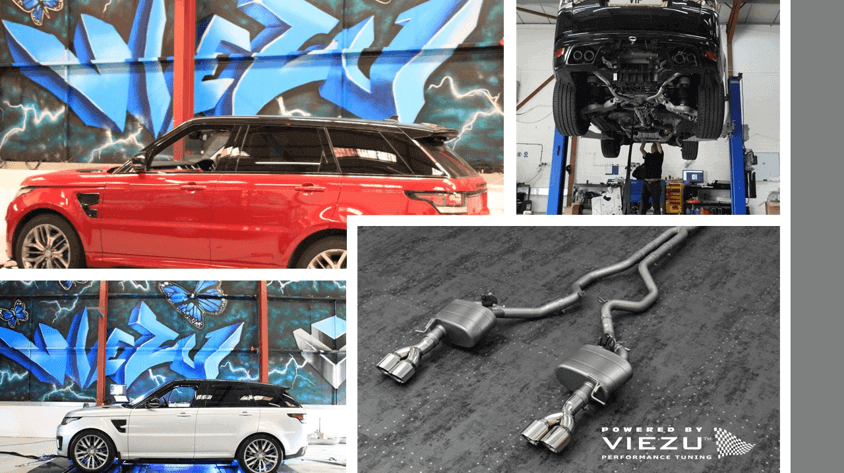 The Range Rover Performance Packages
Viezu: Range Rover Tuning Specialists. The RANGE ROVER TYPHON 650 BHP! A tuning package for the Range Rover, is not designed to deliver snatchy breakneck speed from standstill. SAs such, this Range Rover performance upgrade provides a nimble climb, to significant power from the mid-range to top speed which comes in as smooth as silk. Therefore ensuring it fits the stature of the car. Its power delivery is elegant and notable.
For an effortlessly nimble Range Rover and considering the size and mass of a Range Rover. This upgrade will make the before upgrade feel as though you've been driving around on square wheels all this time.
This Range Rover performance package will support the V8 5.0 Supercharged engine variants of all models. Other Range Rover performance packages available for most Range Rover variants, including: Diesel: eD4, SD4 & TD4, TD6, SDV6, SDV8, TDV6. As well as the TDV8 engine variants, and gasoline engines including the V6 and V8 engines.
Range Rover Performance Enhancement Considerations & Options
Range Rover Performance Packages
As Range Rover Tuning Specialists VIEZU put the focus on real driving conditions; power and delivery reflective of the quality if the car. Therefore these upgrade packages deliver the perfect blend of urban stealth, astonishing. As well as hidden power. With 650 BHP, your Range Rover will have more power and performance than most supercars!
There are many options available to help you achieve the results you want and the VIEZU Tech. Team are very experienced and will guide your selection.
Full Exhaust System with Valve Control System Integrating Directly with Original Switchable Exhaust System
200 Cell Exhaust Catalytic Convertors
De-Cat Pipes
Supercharger Pulley Upgrades (Upper, Or Lower, Or Both!)
Supercharger Cooling Pack
As well as Air Filters – High Performance High Flow Filters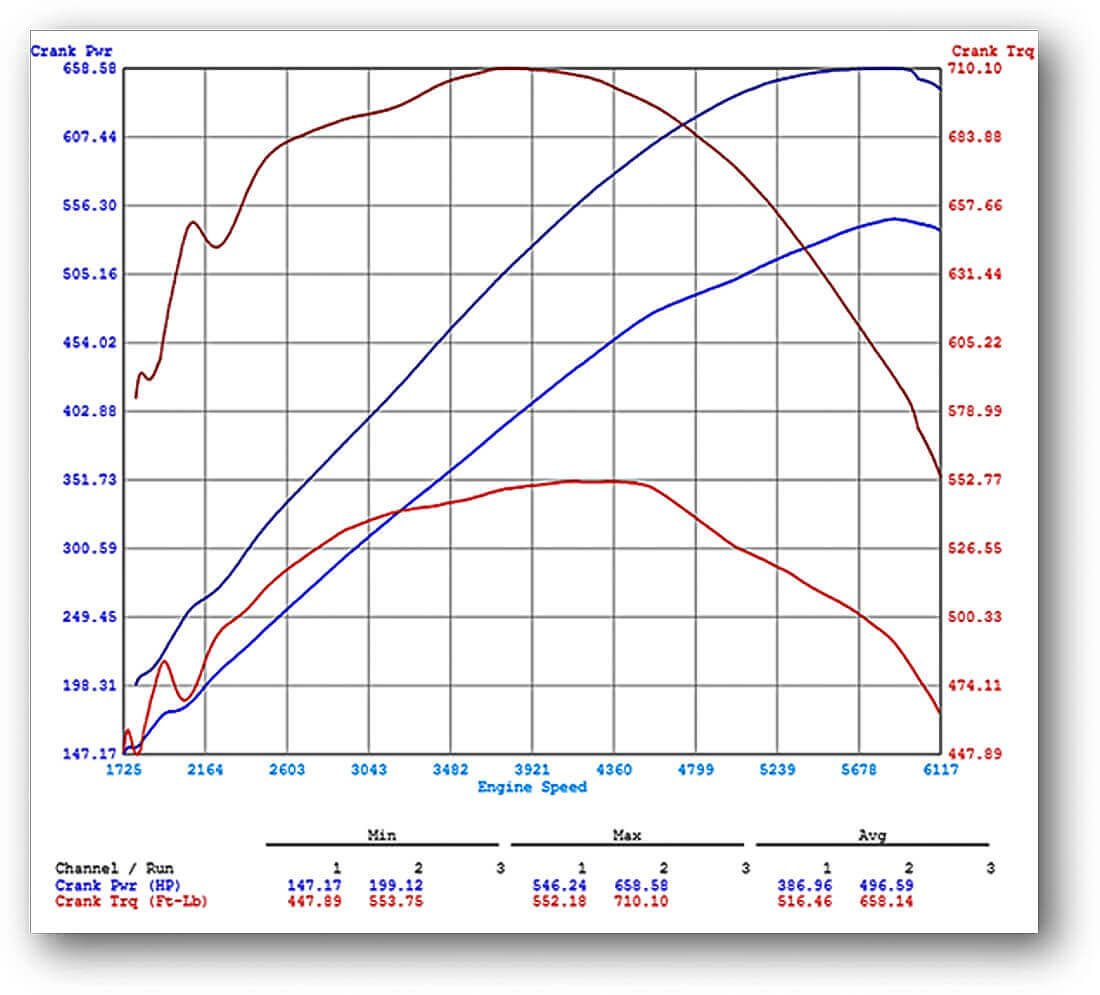 Range Rover Custom Engine Software Upgrades
Range Rover Tuning and ECU Remapping
Power and performance delivery is really not to be underestimated for the Range Rover. The throttle response is supercar-fast, and the pull and midrange power come in like a sledgehammer. Suffice to say you will not have felt anything like this from a 4×4 anywhere. See below Dyno-data:
Need some guidance about reading a dyno-graph? Go here: HOW TO READ A DYNO GRAPH!!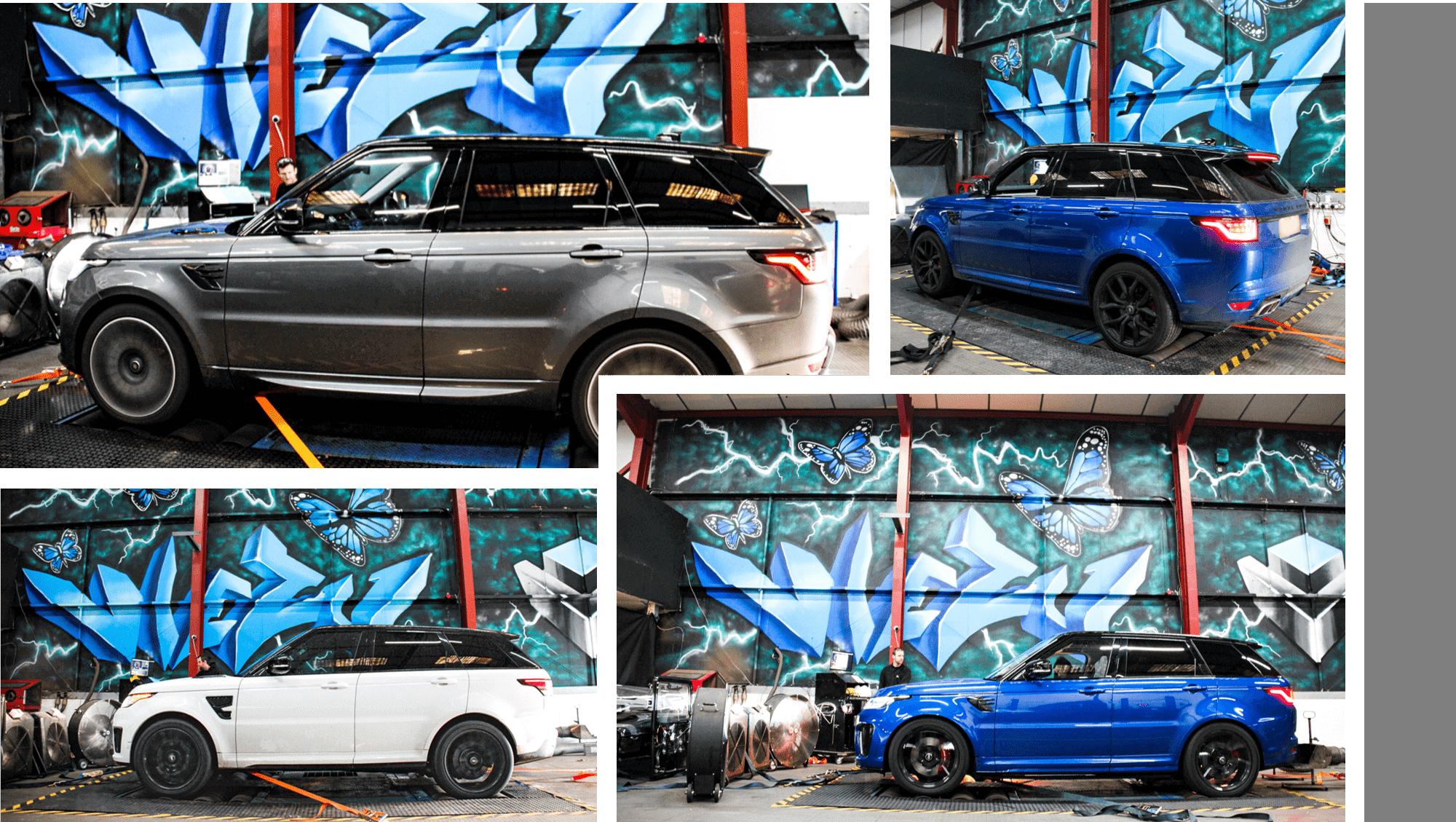 Rolling Road (Dyno) Tested
Hardware and software modifications are fully tested and developed on VIEZU's 3000 BHP rolling road. The fine tuning of performance modifications and engine tuning, getting the most out of your Range Rover's performance & power.
Performance Exhaust Systems For Range Rover
Resonated Vs Non-resonated
Range Rover Exhaust Systems
A resonator is the box chambers incorporated into the exhaust system; this has the effect of making the exhaust quieter.
A non-resonated exhaust system will be a louder exhaust note since it will not have the noise reduction qualities of the resonator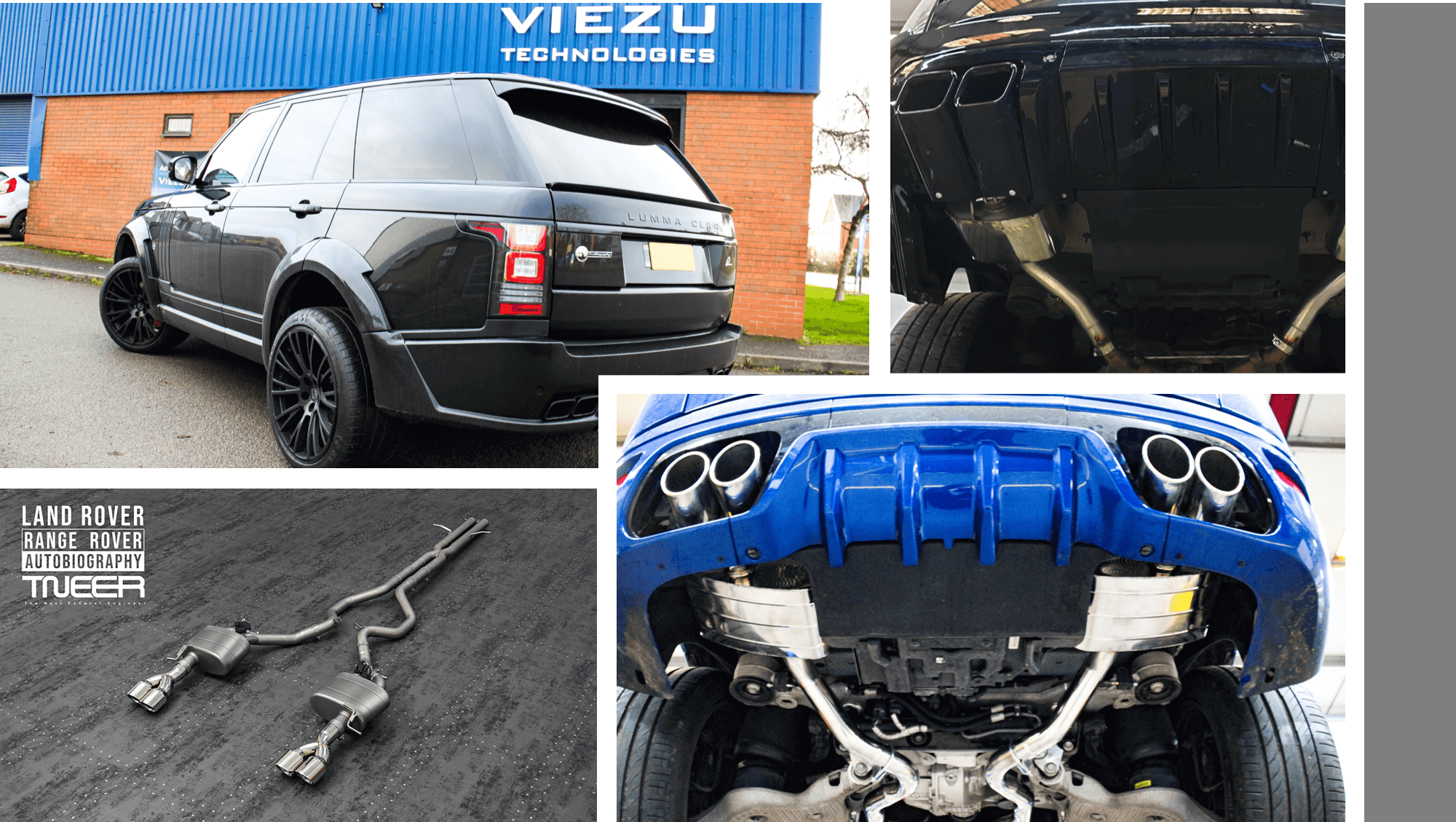 The Best of Both is Now Here
The very latest in performance exhaust systems allow you to control sound levels all from an App on your mobile device! The Range Rover Performance Exhaust System is cutting edge.
If stealth power is not what you are looking for, all the time, then invest in a performance exhaust system to give your Range Rover more burble.
More Mid Range Power From Cats
Deepen the tone of your performance exhaust, and boost mid-range power, by up to 24 BHP, with VIEZU'S stunning 200 cell sports cats.
Choose between resonated and non-resonation systems, all in high-grade stainless-steel. Please read this Customer's testimonial and see before and after performance data – An excuse to drive looks like – MISSION: I.AM.STORM.
Knowledgable Team
VIEZU
Range Rover Tuning Specialists. Your Range Rover deserves the best. And with VIEZU's excellent reputation for customer service, you can trust VIEZU to deliver to your exacting requirements. Offering these custom installations for your Range Rover. VIEZU can help you create your own bespoke package for your Range Rover.
*Pops and Bangs are for offroad use only