V-Switch Drive is a hand-held Tuning Device and Diagnostic Tool
V-Switch Drive – Unlock Your Car's Potential In More Ways Than One!
The Viezu V-Switch
V-Switch DRIVE is a hand-held, Do-It-Yourself Tuning Device that is paired to your car and your car only.
This powerful device provides a gateway, allowing you to change your vehicle's performance in just 15 minutes! With up to 5 different DRIVE SETTINGS to choose from. It's a revolutionary concept in vehicle tuning and ECU Remapping; since you can control how many times your vehicle software is upgraded, and, you do this yourself! Amazing – you decide which DRIVE SETTING to select, and anytime you want…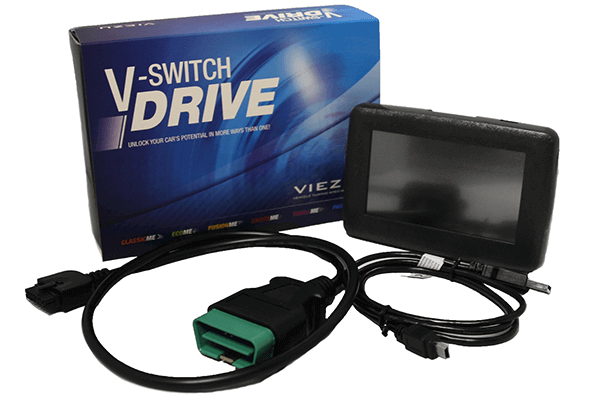 What are drive settings?
Each DRIVE SETTING offers remarkable smoothness during acceleration and gear change.  No more jerky thrusting stop/starting as you edge through traffic and combined with a more responsive accelerator pedal, improving traction and overall drivability.
Which drive settings to select from?
This is a very powerful device and it provides a gateway through which you can change your vehicle's performance in just 15 minutes, anywhere! With up to six different DRIVE SETTINGS to choose from (including the factory original).
What to choose?
1. CLASSICME
A very handy reset facility allows you to revert to the original vehicle factory settings whenever you need.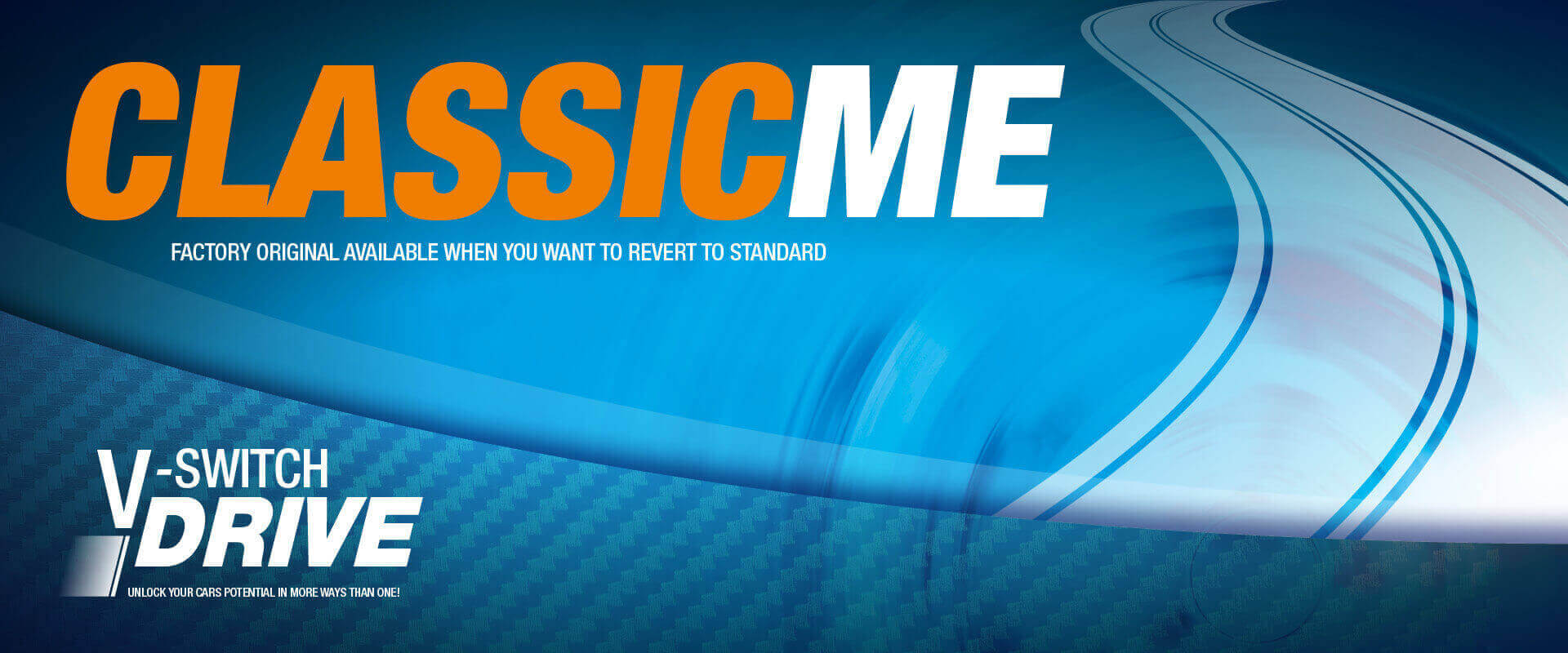 2. ECOME
GET MORE MILES WITH LESS FUEL* Up to 20% fuel saving is achievable (*available on diesel engines only). Viezu's Award-Winning BlueOptimize™ Fuel Saving Technology is installed on some of the UK's largest fleets. Now it's available to you on V-SWITCH DRIVE / ECOME.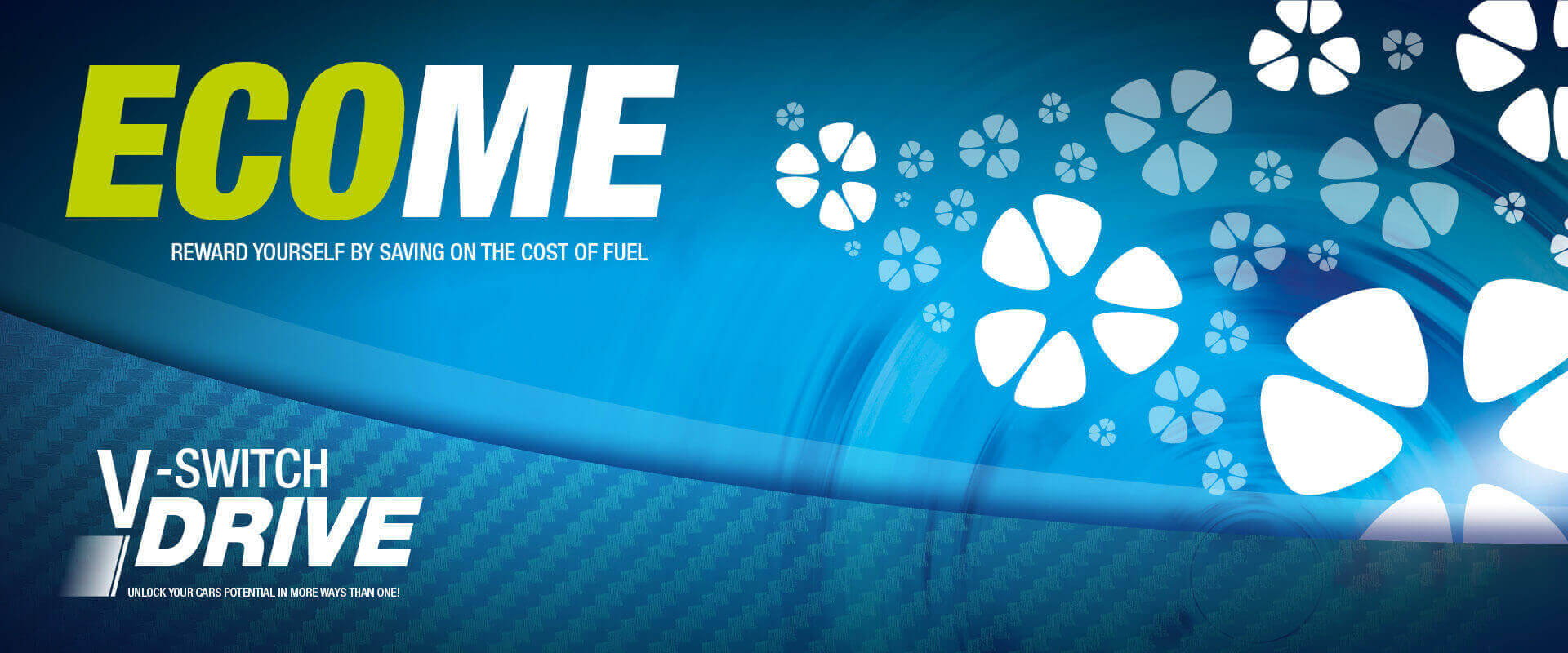 3. FUSIONME
BEST OF ALL WORLDS; Get more miles with less fuel and yes, more bhp. This DRIVE Setting is only available for diesel or diesel hybrid engines.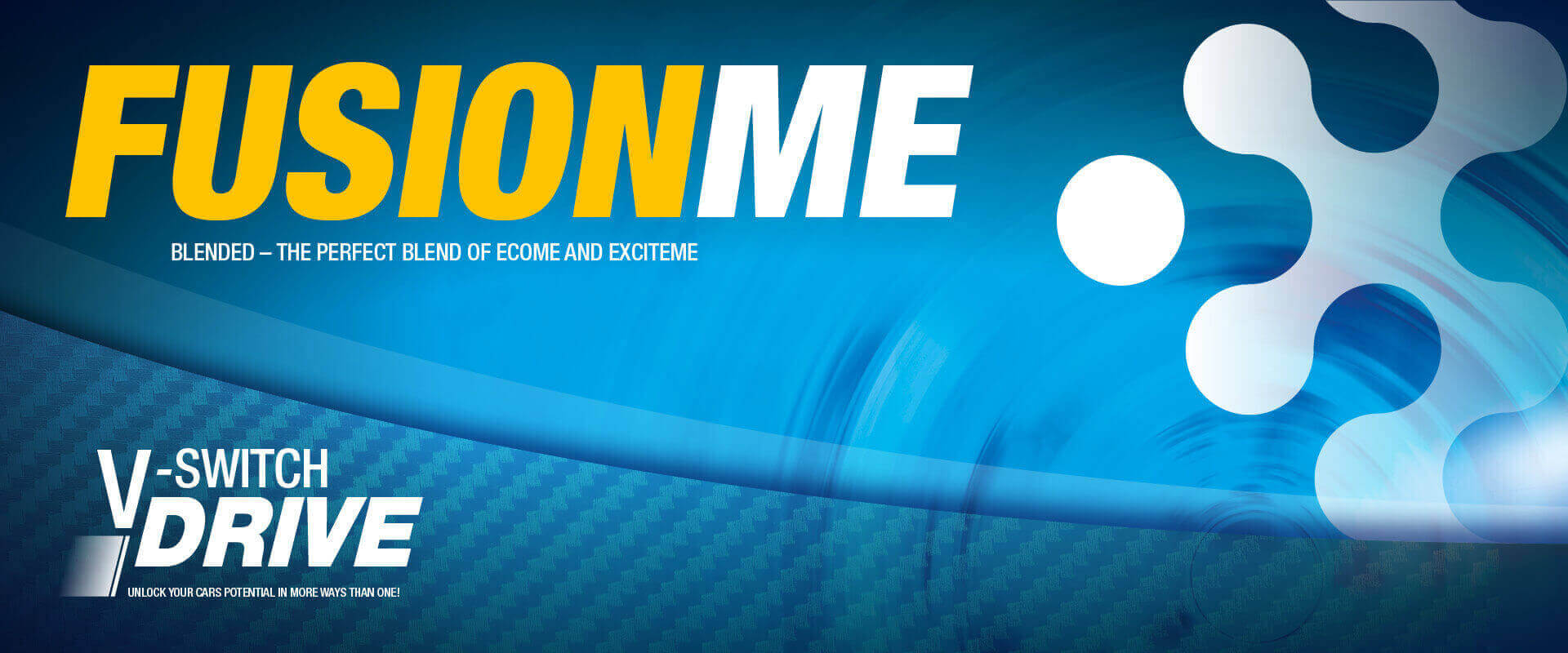 4. EXCITEME
WAKEY-WAKEY – A thoroughly exhilarating Performance DRIVE SETTING designed to unlock the full potential of your motor. Bhp and torque are upgraded, yielding a smoother and significantly faster motor. A more responsive throttle delivers a completely breath-taking driving experience.  You just need to try this – words are not enough!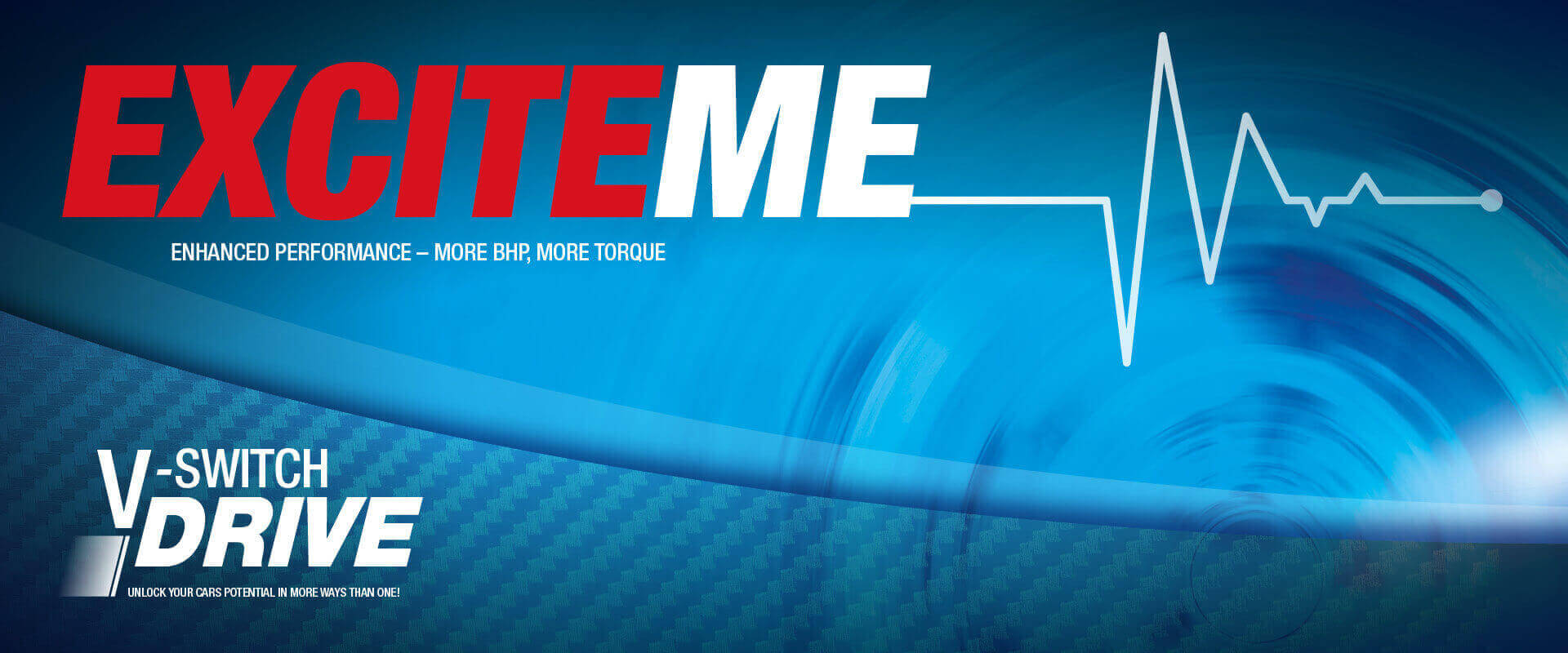 5. THRILLME
PURE ADRENALINE! – Track Day Drivers! This is a fun DRIVE Setting.  *It's not for everyday use and if you are taking your car on to a track, make sure you have the appropriate insurance! OK – Small print and nanny-state commentary over; you are going to love this one!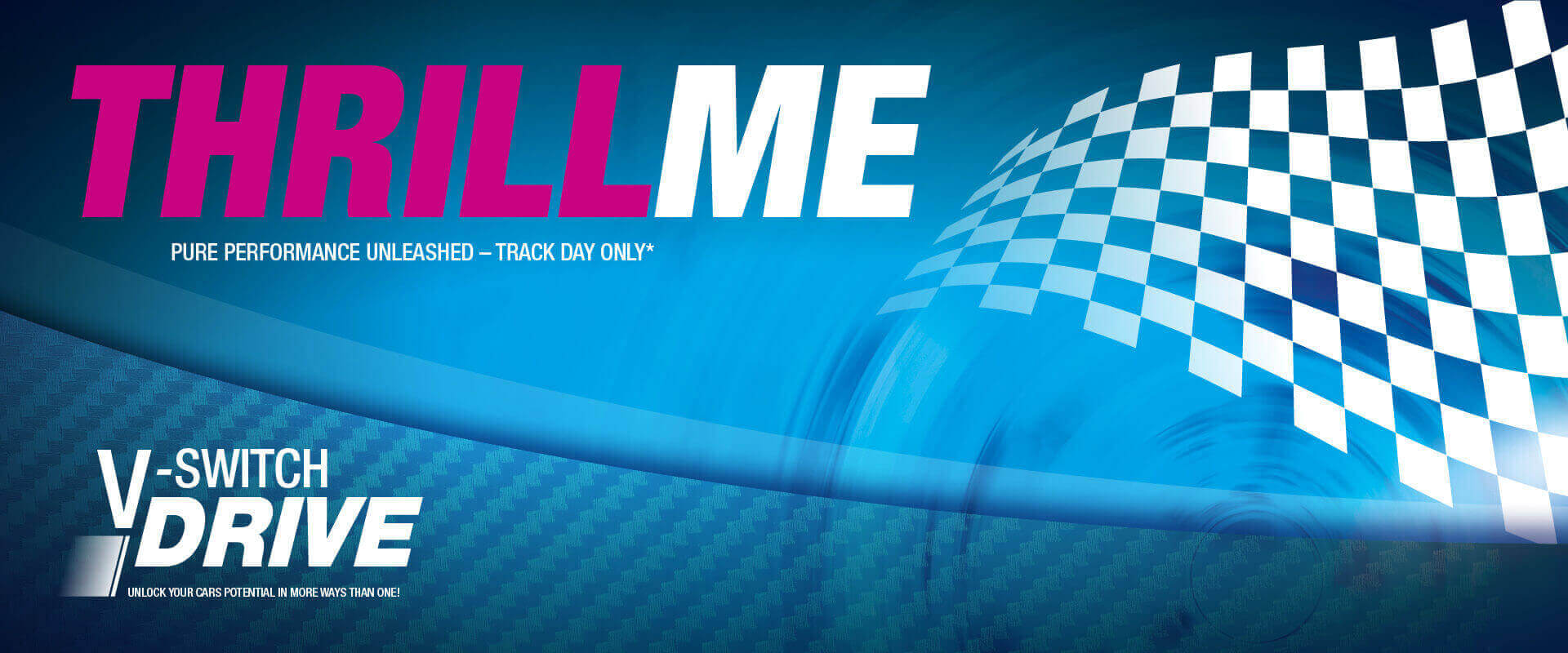 6. PARKME
VALET MODE – this DRIVE Setting is suitable only for low speeds and slow vehicle manoeuvres. It's great for when your motor is in the hands of others. Switch to this valet mode to protect your motor.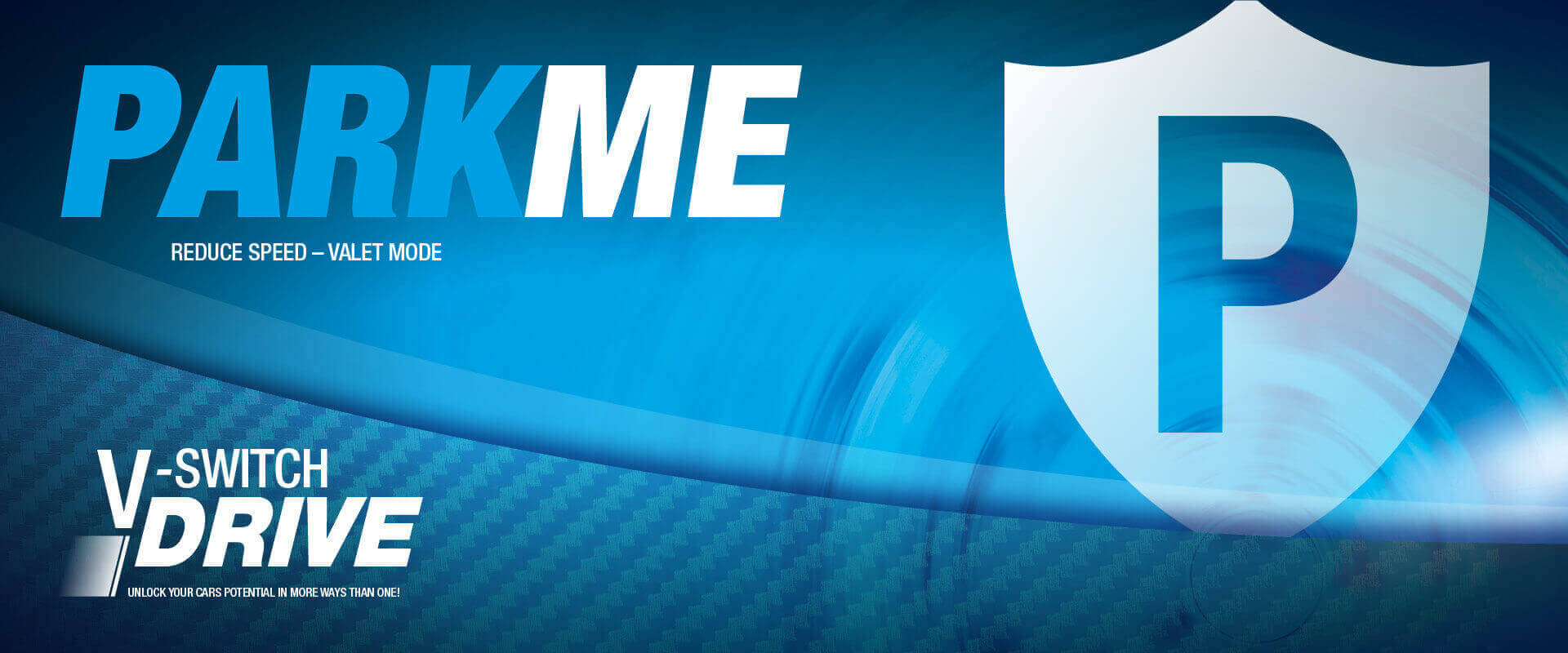 7. BURBLEME
Sound and Tone enhancement using V-Switch with or without the addition of Performance Exhaust system.  Standard Exhaust System? Burble Activation, on a standard exhaust system, will provide the effect the name suggests, a burbling sound on the overrun.  Performance Exhaust System? The sporty, aggressive sound of the burbles is further amplified, creating a deeper, more pronounced exhaust note when the engine goes into overrun strategy. Fitting a high-quality performance exhaust in combination with Burbles Activation, the burbles become, well, more burbley – Learn more!
*Pops and Bangs are for offroad use only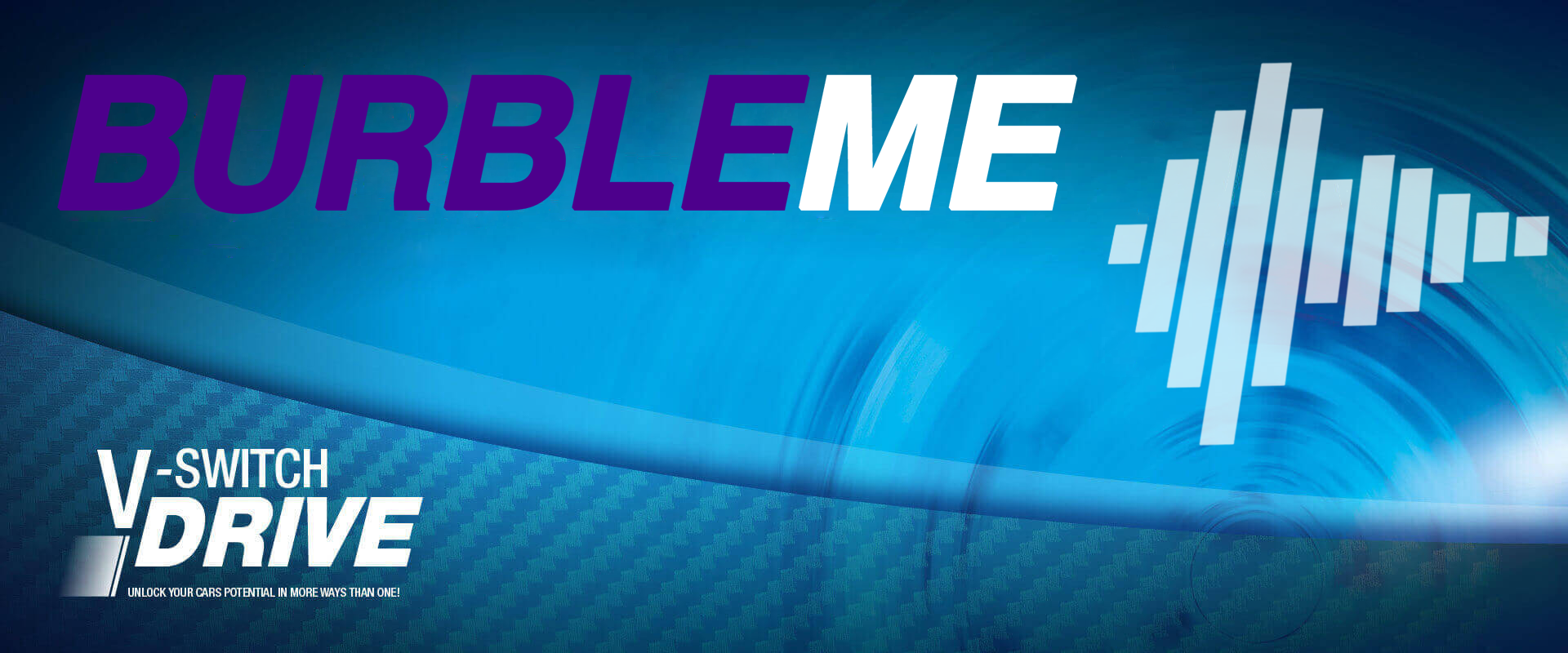 8. POPBANG & STEALTH MODE
Two options to select from with Pop & Bang, and Stealth Mode*, can you guess what they are?
Pop and Bang (anti-lag) Tune
Stealth Mode – quiet yet enhanced performance
Perfectly sociable tuning: have your Pops and Bangs on your car and keep it stealth when needed!
Use the Viezu V-Switch Self-Tuning Device to manage your Pops and Bangs Tuning by installing it with the Viezu switchable tuning system.  Protect your engine within Stealth Mode and keep your neighbours happy! See, perfectly sociable.
Can anti-lag tuning damage my engine?
*V-Switch Pop Bang and Stealth Mode Package is available only on 2ltr and below engines – For Pops, Bangs on a larger engine, please contact The Viezu Technical Team for guidance on pricing and options.
*Pops and Bangs are for offroad use only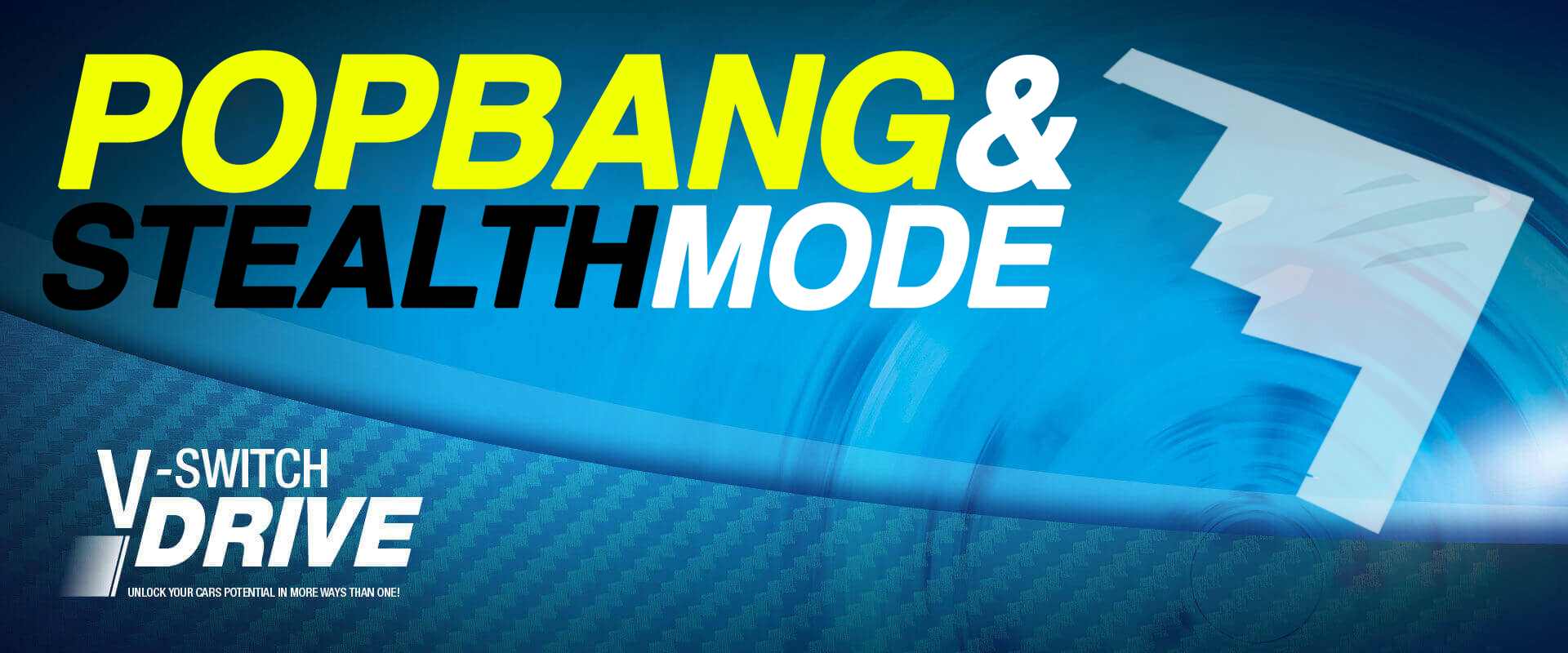 Optimise Every Journey - Your Car, Your Choice
It doesn't matter if your car is new or older.  High or low mileage. Once you reach for V-SWITCH DRIVE you can change its performance by upgrading to higher power output or improved fuel efficiency in a matter of minutes. V-SWITCH DRIVE creates journey specific adaptable driving like no other.  Each DRIVE SETTING delivers a very different motoring experience.
Find out how to switch between your chosen DRIVE Settings here:
The Experience
Need to save on the cost of fuel? Need more torque for towing? Need more Bhp for a track day event? V-SWITCH DRIVE delivers all this with its unique enhanced diversity from just one device.
More Than A Shape Shifter - Helpful Diagnostics
Combined with the fact its basic diagnostic tool you can identify trouble codes and be ahead of the curve in finding faults.
Bespoke Modifications
There are many more settings available from V-Switch DRIVE too; Viezu Technologies Ltd is the ultimate automotive tuning specialist and bespoke tuning services are available for the hardcore motoring enthusiast who may have more aggressive mechanical modifications; Viezu can assist with upgrading software to match performance.
How to use V-Switch Drive?
You can be up and running with your V-Switch DRIVE in just a few easy steps and it takes approximately 15 minutes to change between DRIVE SETTINGS.
To help you get started, we have put together 3 handy videos on our YouTube channel. You can watch the handy 3 part video instructional series here!
You can also download our handy V-Switch DRIVE user guide here.
You can find out how to set up your V-Switch DRIVE and use your device for the first time here: