New. Yes – you can have up to 5 different DRIVE SETTINGS on one car! or van, or bike, or…
V-Switch DRIVE – Change Your Car without Changing Your Car!
V-Switch DRIVE, your DIY Tuning Tool, allowing you to tune your anywhere you are in about 15 minutes!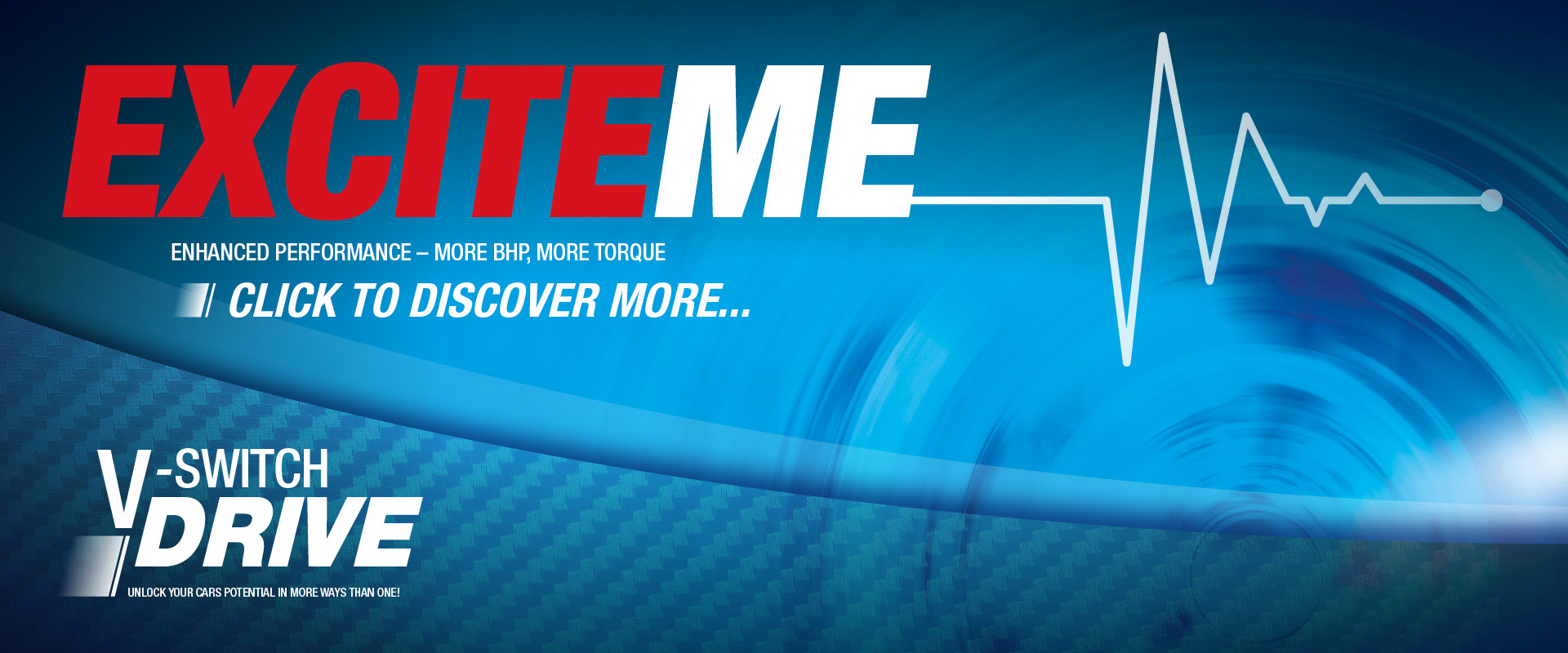 Your favourite car upgraded with V-Switch DRIVE and now available with up to five new additional DRIVE SETTINGS on one device; uniquely paired to your car and your car only.
V-Switch DRIVE – Helpful Diagnostic Tool; stay ahead of your cars health, this tool also povides a basic diagnostic function enabling you to read and clear fault codes via the OBD port.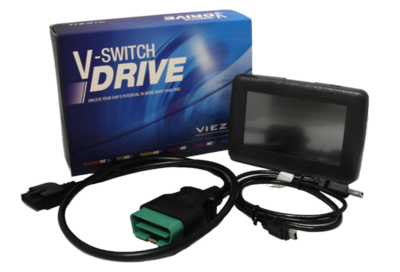 Our newest V-Switch DRIVE now capable of activation with up to 5 DRIVE SETTINGS means you can get more versatility out of your car..van…bike, or motorhome, or quad-bike, or marine engine in and outboard! Yes!
How does V-Switch DRIVE work?
The device is supplied with the necessary cables and is programmed for your vehicle by the VIEZU Tech. Team. All you need do is connect USB Cable to V-Switch DRIVE Device and your computer and wait for the auto-installation prompts. After the programme completes, take the Device to your vehicle and connect using the OBD connection cable supplied.
Like dark magic…instructions appear on the little screen, prompting you through each stage – its much simpler than using a moble phone in fact. Essentially what you are doing is taking a read of your cars software, saving a copy of the file, sending that file to the VEZU Tech. Team and the most challenging thing you really have to do is decide which DRIVE SETTING you want and how many since its possible to have up to 5 and not including the cars original software, affectionately know as CLASSICME by the VIEZU Team.
What can I Tune with V-Switch DRIVE?
This powerful Tuning and Diagnostic Tools is suitable for:
Passenger cars of course! the list is mind-boggling from A-V literally! Abarth, Alfa Romeo, BMW through to VW and all the manufactures in between. Thousands of vehicles are supported on this little Device.
Motorbikes or all descriptions, such as quad bikes and even jet skies. So if you ride a BMW, Harley Davidson, Ducati or something else.
Boats are doable as well, Yamar marine 4By and 6By Series.
Light commercial vehicles, trucks and tractors! since the list is vast; V-Switch DRIVE is more than quiet capable of delivering more for you.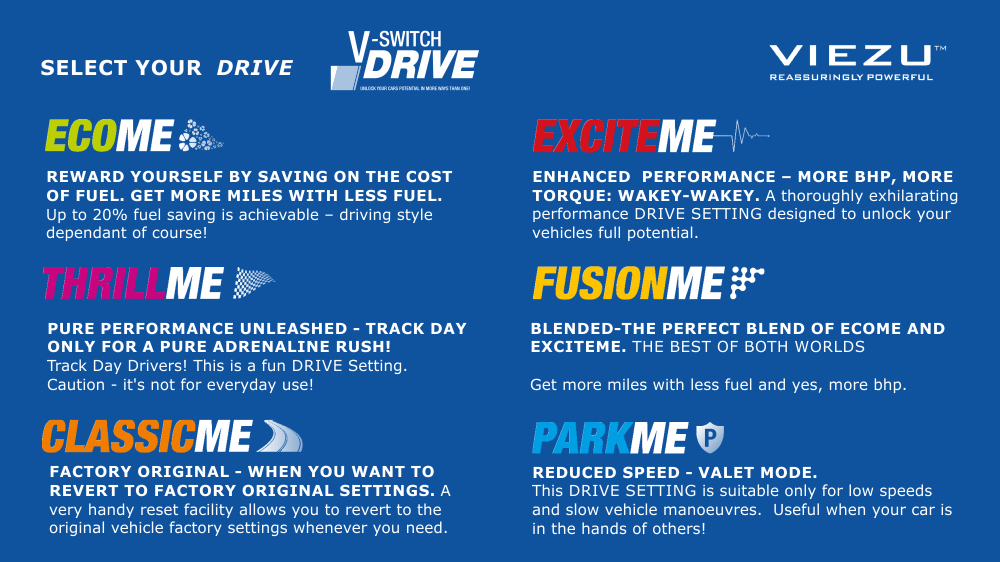 There are 5 DRIVE SETTINGS to choose from and depending on whether your vehicle is gasoline/petrol or diesel. And, depending on how you use your vehicle, you can really benefit from fuel efficiency or high-end performance…
What Customers say…
"WOW!!! Just WOW!!! It even spins the back wheels on take-off…and it is an AWD. incredible. So many thanks for walking me through this…..calibration made it all work perfectly…Really impressed…going to tell everyone!!" – Simon.
Read more Customer Testimonials to find out what people say about V-Switch DRIVE.