JAGUAR F-TYPE V6 PREDATOR PERFORMANCE TUNING
CHECK OUT THIS EPIC PERFORMANCE TRANSFORMATION FOR THE F-TYPE V6
The ultimate driving experience in your F-Type with the Predator Conversion – epic performance upgrades for your F-Type, V6 or V8 with our incredible Performance Upgrades for the Jaguar F-Type, all available mail order & tailored to your exacting requirements.
The Jaguar F-Type Predator Conversion is available fully fitted at VIEZU HQ in Warwickshire, UK, or delivered to your door or, trusted workshop with our international mail order service with the V-Switch DRIVE.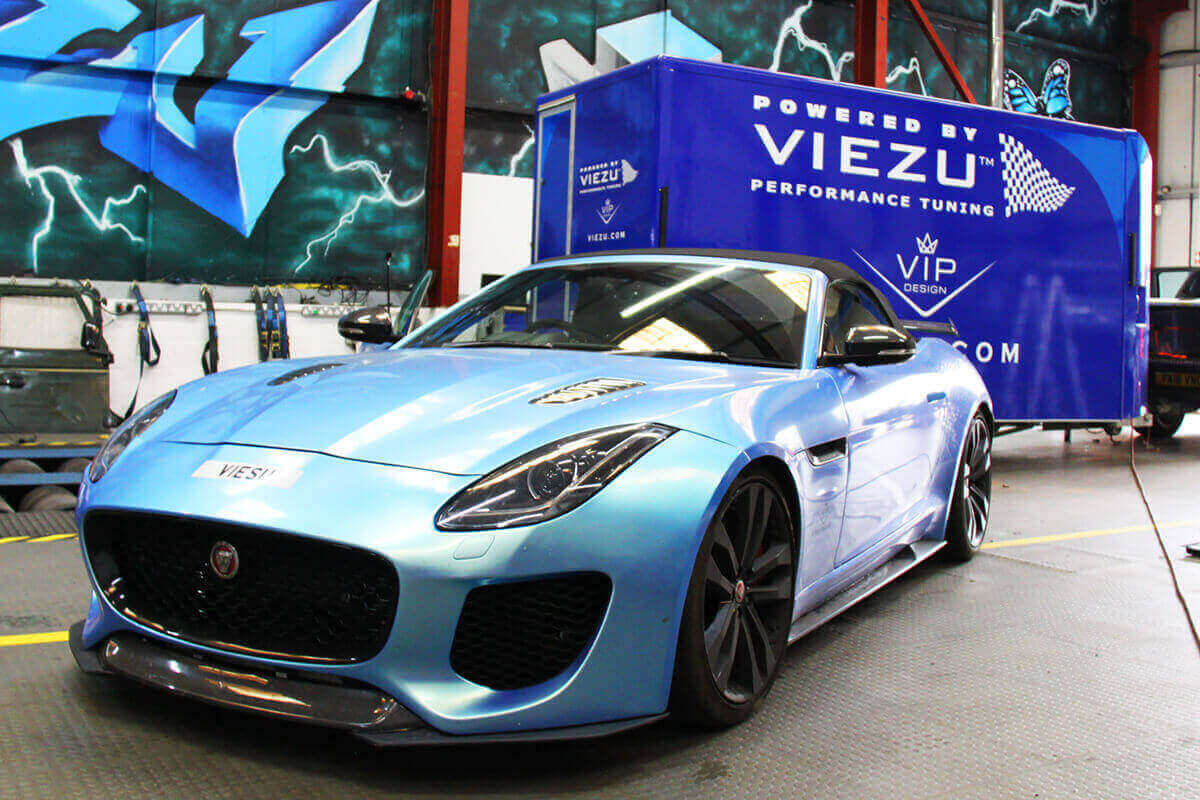 F-TYPE PREDATORS BABY BROTHER – BABY PREDATOR; MAKES HIS FIRST KILL – TASTY BMW MORSEL…YUMMY
The V-Switch DRIVE for the Jaguar F-Type V6, nicknamed Baby Predator by Angel; is fitted with water/methanol system & engine upgrades, including pulleys, for a performance tune.
An engine remap installed with V-Switch DRIVE means you can have a VIEZU engine remap, anywhere in the world (with internet connection that is).
CUSTOM MADE
All VIEZU remaps are made to your requirements. Specify the type and level of tune you desire and the VIEZU Technical Team will work their magic, making recommendations to fit the occasion.
Baby Predator benefitted from explosive speed, a detonating popping and banging performance tune combined with a meth enhancement.
ANGEL'S VERDICT
"It feels incredible; the reaction time, the engine performance, everything feels much more aggressive. Thanks! ⭐⭐⭐⭐⭐" Read more.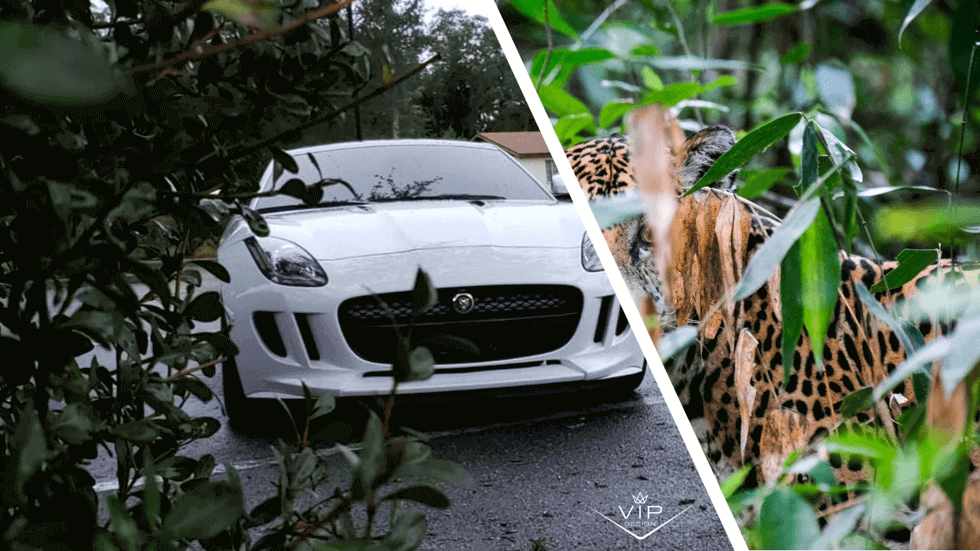 ---
To make an enquiry about Jaguar Tuning and Remapping your Jaguar, please complete the form below and one of our trained engineers will supply you with a quote