Announcing the launch of our new website – viezu.com
We're excited to share our new and refreshed website. It went live in January 2021 and the whole design has been focused on making the user experience easier and more efficient.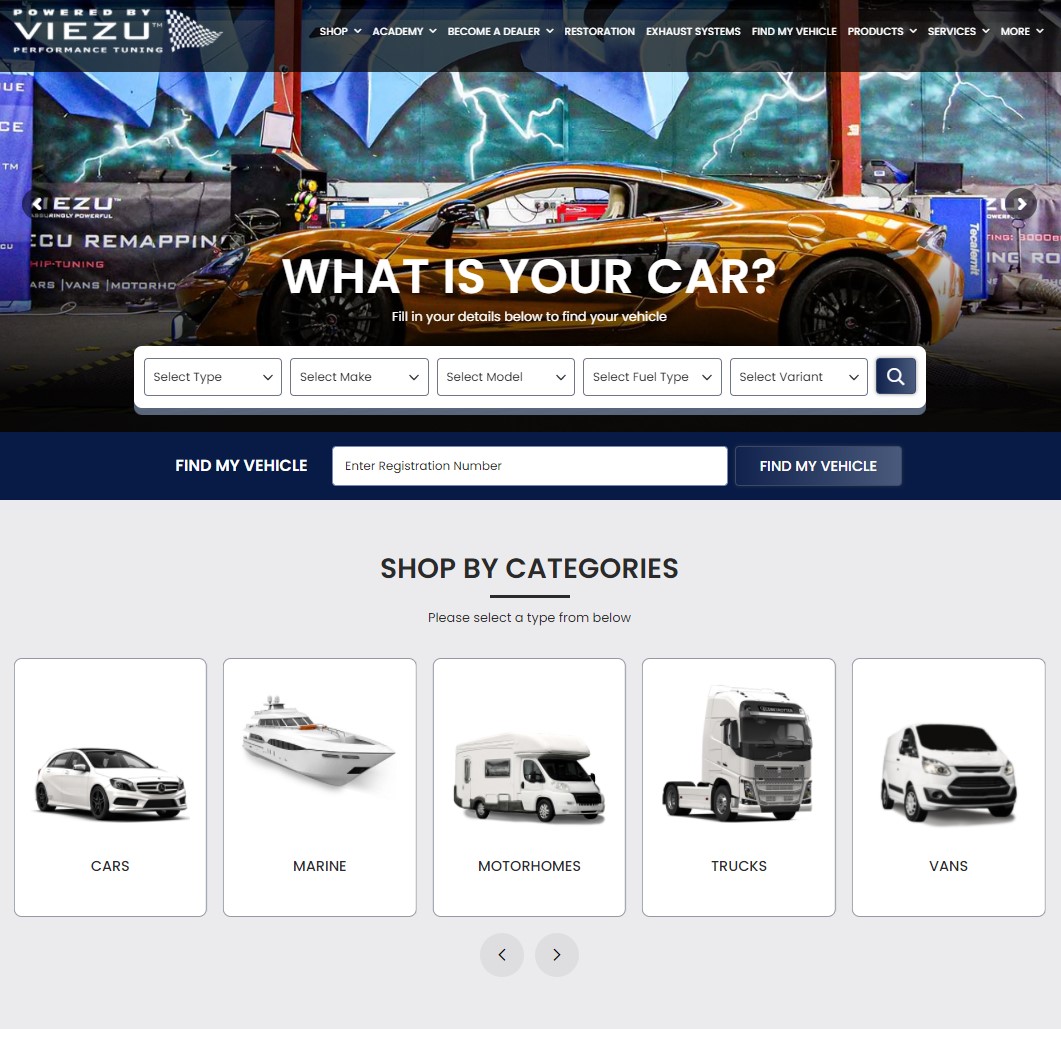 The new Homepage features a slick vehicle lookup tool including a dropdown menu and reg search to make finding your vehicle super easy. Or users can browse by category or featured products (which will be regularly updated so visit often!)
Our Viezu Shop is easier to use, and our products and services are better presented, so you'll get more from a quick read and can see products that are often bought together.
The new shop also includes social media buttons for Facebook, Twitter, and LinkedIn, which should make communication and sharing fun and easy.
Additionally, you'll find a variety of small and impactful changes, designed to make your experience on the Viezu site that much better.
– The vehicle lookup tool is now both easier to use and has access to more vehicles than ever before
– You can now shop, click and buy all in one place
– We can also take bookings for your nearest Viezu Approved Dealer, and we will manage your appointment with the Dealer to meet your convenience.
– We can now facilitate mail orders in the UK and Worldwide!
– Vastly improved navigation tools to help you find exactly what you are looking for
This website will serve as a way for our visitors to learn about Viezu's products, services, and fuel-saving solutions and find Viezu Approved Dealers and contact us more easily.
Our content will be updated regularly with information we hope will be helpful, including blogs, newsletters, projects, company announcements, and client success stories.
The new website has been redesigned to provide fresh and modern content that can assist you with vehicle styling and tuning needs.
For any questions, suggestions, feedback or comments, please E-mail us at info@viezu.com
Remap my car – Look up your car remapping
Car remap and ECU remapping from www.VIEZU.com
Thank You! And we hope you enjoy our new site!
---
To make an enquiry about Tuning and Remapping your vehicle, please complete the form below and one of our trained engineers will supply you with a quote