A professional mechanic's review of Alientech K Suite ECU Tuning Software
Introduction
Viezu Alientech K Suite. Planning to embark on a long trip, but the vehicle is showing signs of reduced performance? Do you always have to downshift several times when you come across a small climb? The Viezu K Suite ECU Tuning Software is one of the products in the market for improving car engine performance. Moreover, this product is simple and gentle on the car.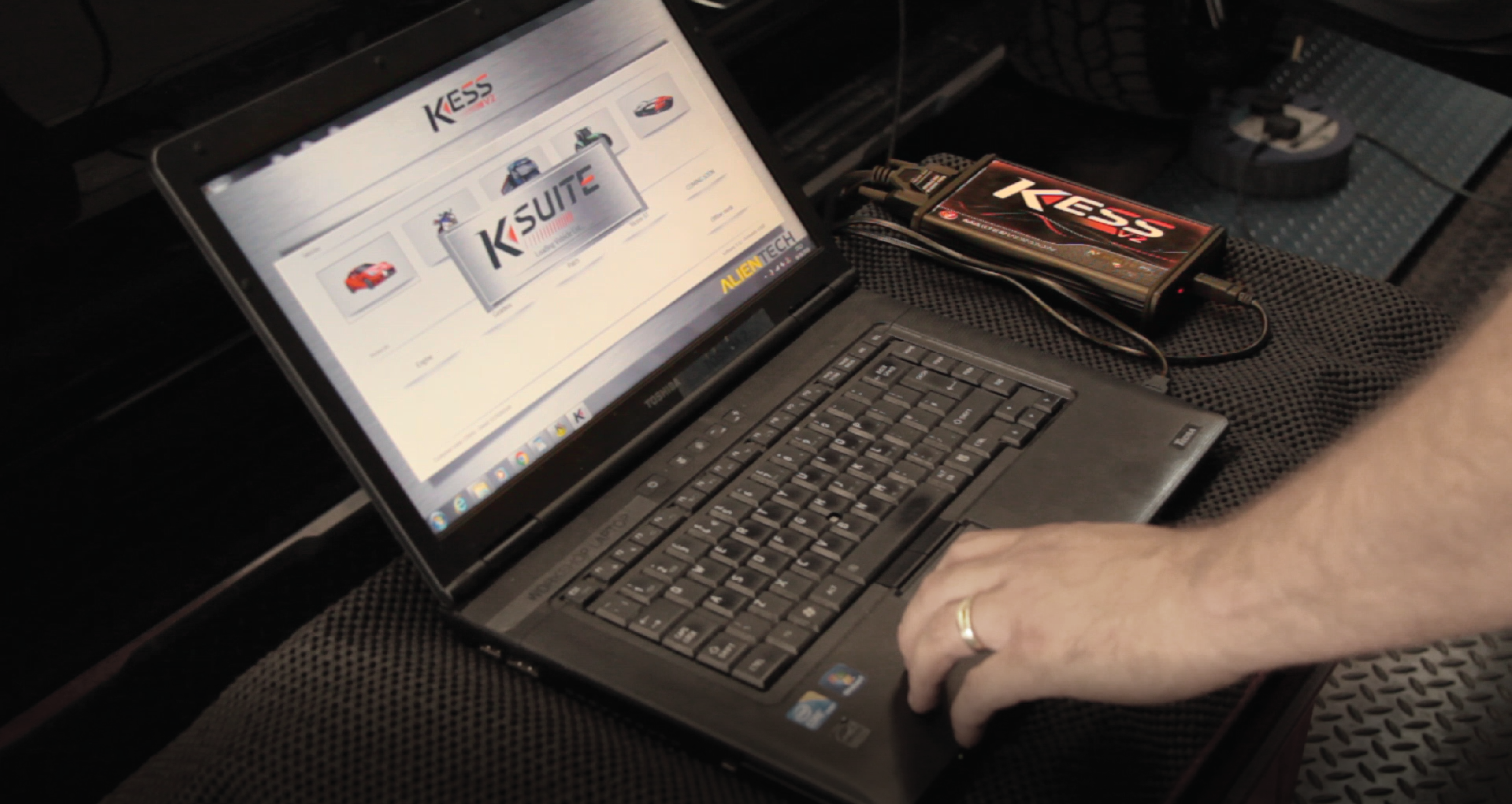 After a straightforward download and update process, the Viezu K-Suite will be set for a complete transformation of the engine. In case you are stuck, you can contact the manufacturer for support.  The KESS/KTAG provides log files that help in the troubleshooting process, so I suggest you acquaint yourself with these files before starting the tuning process.
What Did I like about the Software?
First, this tuning software is all-inclusive. It comes ready for use, save for a few setups here and there. When the package arrives, check to ensure everything is intact. The kit contains the following items:
OBDII Cable
K-Suite Hardware
Pass-Through Cable
USB cable
V-FlashV2 Hardware
But there is more.
The software is written in-house.
Viezu K suite ECU tuning software experts are keen on customized service. Their in-house technical team is responsible for the development of the tuning and remapping software. This kind of approach means that ECU tuning can meet the client's specific modifications and needs.
Their customization level is superb; they cover the following:
Air induction systems
Intercoolers
Injector tuning
… plus others
Another exciting aspect of the in-house approach is that commitment from the team is top-notch. This is evident at Viezu if you contact them in case the tuning process turns problematic. As you use this software, you are at peace knowing that the team understands their business to the core. If you have ever worked with an outsourced team, you know that business knowledge or impact is sometimes lacking.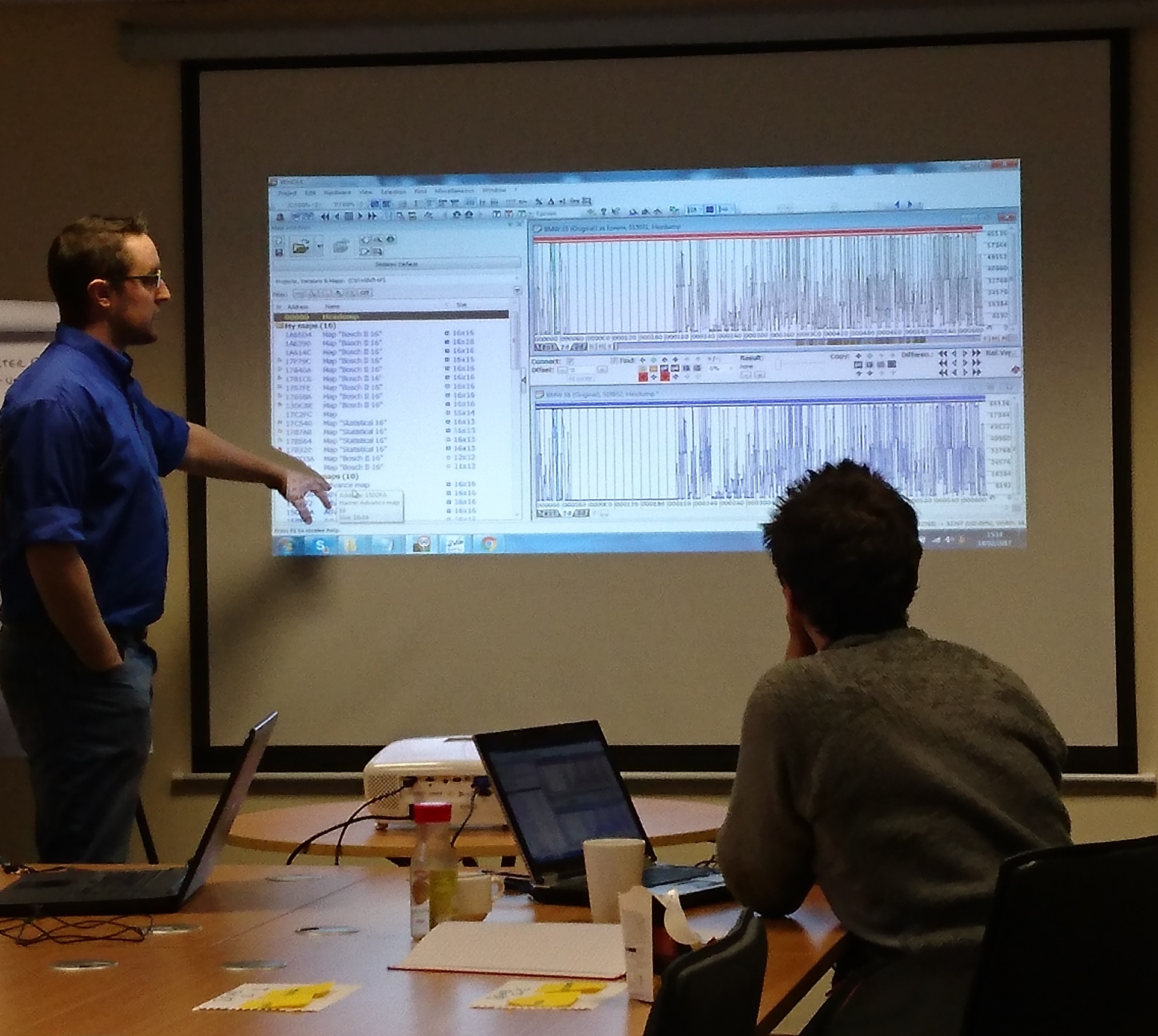 Combination of two powerful programs: ECU Remapping and Tuning Files
The Viezu K Suite software comprises a pair of powerful programs that simplify usage. You find these on the website.
Viezu offers even more value over remapping and car tuning. You can enjoy total control over the tuning process, thanks to the tune programming service. And if you are looking for car tuning courses, and ecu remapping training, VIEZU offer both online and in-class tuning training.
Easy to use and navigate with mapping and tools options
This software comes with several relevant features that make the remapping process bliss. You will notice that the main window contains the Protocol List and the Vehicle List. On scrolling down the protocol list, all the details about the ECU appear. This window also displays the accessories needed to tune the vehicle. It gives all the answers about mapping, specifically in the K-Tag and KESS platforms.
If you are wondering if your car is compatible with this software, there is a feature to help you-the Vehicle list. Click on it and go through it to check if your car make and model are listed. It is very easy to navigate the software thanks to the user-centric interface.
The protocol list and vehicle list are essential references. They make using the software such an easy and enjoyable task. The vehicle list not only contains the supported vehicles but also provides tuning recommendations. On the contrary, the protocol list bears crucial information regarding accessories and other aspects of ECU tuning. Every vehicle enthusiast is looking for this kind of insight in their pursuit of enhanced performance and drivability.
Setting is Simple
Installing and updating the software is an extremely simple process that takes minutes. The guidance in the KTAG manual comes in handy.  Follow this link:
Allow it to download completely before running the execution file.
Once the installation process is complete, the K-Suite application may launch automatically, depending on the settings on your computer. If there is a need for an update, the application will run a prompt. As long as your computer is connected to reliable internet, these updates will take place immediately and proceed to startup.
Furthermore, Alientech K Suite ECU tuning software has reliable customer support. The team is friendly and has the expertise to offer support for ECU remapping for a wide range of vehicles. Most importantly, this support is available 24/7. Adding this to the free automotive update, there is no way I could have said no to this tuning software.
Wide Vehicle Compatibility (diesel and gas vehicles also)
Who says you cannot remap a diesel engine and a petrol engine using the same software? While the Viezu K Suite software requires Windows, it has wide compatibility.
As you begin the tuning process, you will find a KESS button that takes you to the Vehicle Selection window. There are five options here, namely including car and lorry. Still, on this page, you will find five protocols, namely engine, gearbox, patch, and tri-core ST.
If your car runs on a diesel engine, be assured there is a chance the gains will be significant. Your engine can achieve real and measurable improvement in fuel economy and power.
Whether yours is a supercar or a small family car, ECU tuning using the Viezu K Suite software gives a chance for better performance.
What I dislike about Viezu K-suite Tuning Software?
The Alientech K Suite Tuning Software works great, but there could be some challenges with the product. One, you must have Windows operating systems to use Viezu K-Suite tuning software. For me, I am always armed with all possible operating systems. Somebody with only a MAC may need to make arrangements for the relevant OS.
If you are doing ECU tuning for the first time, things can be tricky as well. Advanced steps can give the basic user a serious headache. For instance, many drivers complain about the difficulty of applying KESS. The good thing is that with a little practice, it all runs smoothly.
Who is Alientech K Suite made for?
Running a business can sometimes prove costly. Improving fuel economy can be an effective way of minimizing your bills. ECU tuning using the Viezu K Suite ECU tuning software can work for the business person or the driving enthusiast looking to squeeze the last potential from the car.
Use it to add responsiveness and drivability to a wide range of vehicles. Top speed and acceleration can be on another level.
Any car user looking for the best functioning and usage in ECU tuning software should try this tuning software. It may appear not easy to use at first, but the K-TAG is there to help. Whether you are a professional or hobbyist interested in ECU tuning that gives results, this software is highly recommended.
Conclusion
The Viezu K Suite ECU tuning software can make substantial performance improvements in your car. The torque can increase. You can forget about the turbo issues. All I can say is that investing in this tuning software is worth it. Even if you are still jittery about performing the tuning yourself, get in touch with a Viezu dealer in your area and have the job done professionally.
VIEZU stock, train and supply the full range of Alientech tuning tools. You can see the full range of Alientech products here in the VIEZU shop  https://viezu.com/shop/category/professional-tuning-tools-hardware-software/alientech/ Please let us know if you have any questions, and how we may assist further.
In the VIEZU shop, you will find the Alientech Kess tuning tool and the K-Tag bench tuning and ecu remapping tool in addition. In addition, all tuning tools come with set-up, training and support. As well as this, VIEZU also offer Alientech ECM training courses which can be found here https://www.remap101.co.uk/alientech-training/learn-ecm-titanum/