What is WinOLS 5 Chip Tuning Software?
WinOLS 5 is one of the single biggest new software releases for professional vehicles tuners worldwide.
This release of WinOLS 5 holds a complete suite of enhancements and upgrades to one of the world's best automotive software tuning platforms available to the industry today.
WHILST THE LIST OF IMPROVEMENTS IS VAST THE KEY HIGHLIGHTED UPGRADES ARE BELOW:
Real 64-bit application, there will be no 32-bit version, only Win10-64
SQL database for project management
Configurable search masks for naming maps so you can create your own map database inside WinOLS 5
Can display Float64 maps
Updated interface including dark mode
LET'S DELVE IN FURTHER TO SEE WHAT'S NEW
The change to WinOLS 5 has been needed to break through several limitations of the old architecture of the 32-bit support in the previous version of WinOLS. Moving to a true 64-bit system allows for a more modern design and feel to the program whilst still maintaining the familiar operating system and layouts as before.
The biggest advances the new 64-bit system provides are in the back end of the program, better RAM utilisation, dealing with large file databases and complex files with more ease and efficiency.
The addition of the SQL database combined with the existing project files allows for much faster accessing / processing and sorting functions to be carried out.
The configurable map search masks allow for professional tuners to create their own map databases. This provides you with the ability to dramatically shorten the time taken when building your mappack from the background map search.
You can predefine a range or typically found maps in the background search so that they are pre-labelled and configured ready for tuning. This should shorten the time required configuring a large range of the typical maps required for tuning before you can start tuning the ECU file.
The support of 64-bit floating-point maps will also make it possible to map the most modern control units in every detail.
The plug-in concept for import/export filters and checksum corrections is continued in the same form. Checksum updates are published in parallel as WinOLS4 = 32bit and WinOLS5 = 64bit versions.
SOME FURTHER FEATURES OF THE NEW WINOLS 5 INCLUDE:
Edit > Smooth values
Window > Command line (dockable dialog)
Window > Window List (dockable dialog)
In the Project Open dialog, you can use the Options button to assign background colours depending on the project icon
Data type Float 64
A map database for the automatic naming of maps: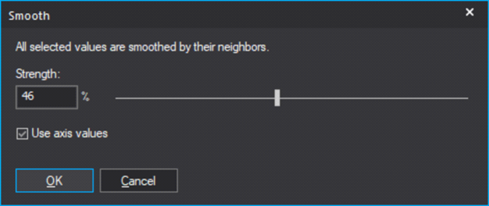 EXISTING FEATURES IMPROVEMENTS IN WINOLS 5:
Import preview when importing .kp files
A differences dialog: New option key with new functions
Map axis profiles now support groups, so you can assign Map+x+y in one go
Project properties > Some ECU popup menus contain links to the online dealer locator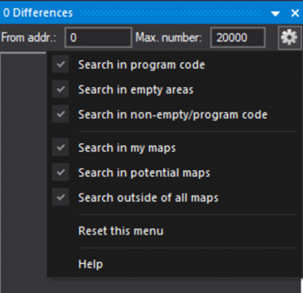 COMPATIBLE WITH
WinOLS 5 requires Windows 10, 64 bit.
WinOLS 5 supports current EVC hardware: UCM100 / BDM100 / BSL100 / OLS300.
Megaprommer MP2240P and OLS16 are no longer supported.
WINOLS 4 SUPPORT FOR 2 MORE YEARS ONLY
WinOLS 4 will continue to be supported for another 2 years only for bug fixes and nothing else.
Please note new features will not be released for WinOLS 4.
You will be able to continue with and install and register your WinOLS 4.
USE IN WINOLS 5 IN PARALLEL WITH WINOLS 4
WinOLS 5 can be installed and used in parallel with WinOLS 4 and they use the same license; this means when you have upgraded to WinOLS 5 you can continue to use WinOLS 4 on the same PC.
You do not need to purchase another license to keep using WinOLS. The .ols file format remains the same.
TO UPGRADE
The upgrade from WinOLS 4 to WinOLS 5 is chargeable. However, customers who have purchased in the last 12 months, from the 01.04.2020, will be able to upgrade free of charge.
Customers who have purchased WinOLS 4 before the 01/04/2020 will need to purchase the upgrade to WinOLS 5.
ANNUAL SUBSCRIPTIONS
To support future upgrades and development, EVC have introduce a new annual subscription model – applicable to updates on WinOLS 5. The annual subscription is per each WinOLS license.
Contact info@viezu.com for more details.