V Switch – ECU Remapping and Car Tuning
The Viezu V switch is a unique switchable car tuning system that allows you, the driver, to not only tune your own car but to choose and change your vehicle's tuning at the press of a button. V-Switch is a portable, standalone customer-based programmer that is truly simple to use and gives you ultimate flexibility in what you want from your vehicle.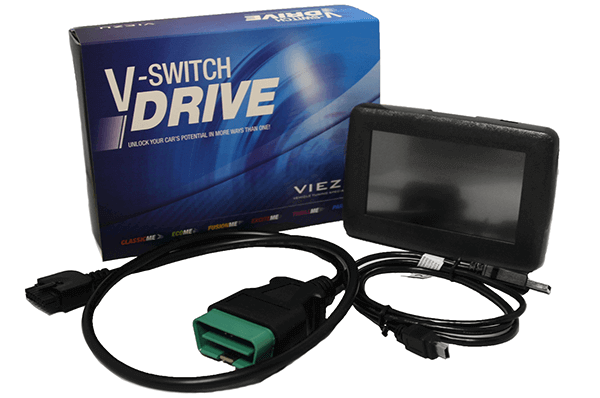 Designed to be used by the driver in the comfort of their own home, it is capable of reading and writing tuning programmes for many different vehicle types. Uniquely, it can also store in its memory different tuning files dedicated to the same car – one original file and two modified tuned files.
The Viezu V-switch means wherever you are in the world you can tune your car whenever you like, each unit will hold the original ECU software, and two ECU tuning map files, here's the choice of ECU tuning software:
Factory original
Maximum economy
Power and eco blend
Maximum power road
Track and Race-day
Valet mode (Reduced full power, ideal when you're not behind the wheel!)
DPF removal and DPF delete
V Switch really means that you can have your cake and eat it. With a choice of three engine tuning maps at your fingertips, you can switch between vehicle tuning options and the standard vehicle setting whenever you wish. See us on our website at www.viezu.com or get in touch at info@viezu.com.
If you want to enhance your car's performance, complete the enquiry form below, and we will contact you to discuss your needs further.