Ten Good Reasons to BlueOptimize Your Vehicle – More Miles,LessFuel!
VIEZU is the world's leading fuel economy tuning expert. We can recalibrate your ECU for optimal fuel efficiency, allowing you to unlock your vehicle's true potential. We have installed our unique BlueOptimizeTM technology into over 80,000 vehicles and counting, and the benefits can be summarised into ten points.
What are the ten benefits of BlueOptimizeTM?
1. Up to 20% savings on the cost of fuel – Various recessions over the years have made businesses across the UK very cost-conscious. By having BlueOptimizeTM technology installed on fleet vehicles, companies can save thousands of pounds every year. This money can then be invested in other parts of businesses.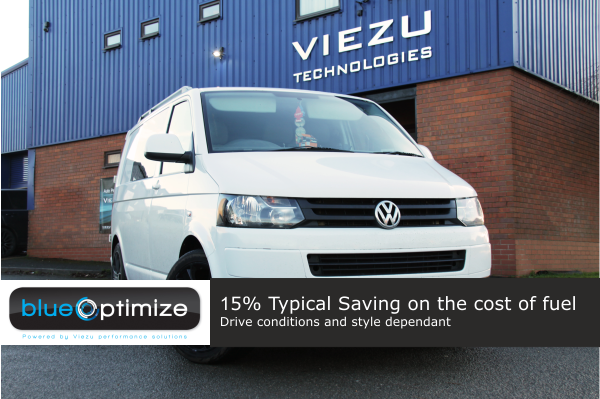 2. Up to 20% reduction on emissions – The technology works by changing lines of code in the ECU software, which means the engine can work more efficiently. As a result, emissions are reduced. For example, a client of ours requested real world testing to demonstrate the level of fuel saving (and by extension, a reduction in emissions) for their vehicles. With only a 10 to 15-minute installation time, a Ford Transit 2.2 TDCi E6 saw a 7.95% fuel saving. Similarly, an Opel Vivaro 1.6 CDTi E6 saw a 9.15% fuel saving after installation of BlueOptimizeTM
3. No impact on warranty and zero impact on residual value – We have tuned over 200,000 vehicles and counting! Our BlueOptimizeTM technology does not affect your car's warranty. This means that if there are any issues with the vehicle in the future, they can be resolved without extra cost.
4. No mechanical modifications – Our BlueOptimizeTM technology does not mechanically alter vehicles. It is a custom technology that is altered to suit each customer's needs, as all businesses and private users have varying requirements.
5. Minimal downtime for busy vehicles – The installation of BlueOptimizeTM takes less than 1 hour. This means minimal disruption for busy drivers.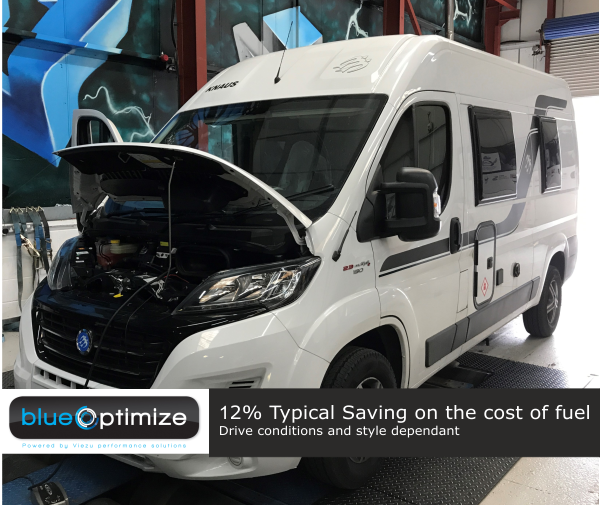 6. One-off installation fee – There is only one installation fee with a 30 day money back guarantee.
7. Possible return on investment within 6 months or less – Economy tuning can have a dramatic effect on fuel consumption with considerable improvements being achieved along with huge money savings on fuel. All VIEZU fuel economy tuning has a money-back promise – if you are not delighted, you do not pay for the tuning.
8. No on-going maintenance fees – The only thing you need to do once BlueOptimizeTM is installed is to monitor fuel consumption; nothing else is needed.
9. Reset vehicle to standard at any time – Because the changes made are software-based, the vehicle can be modified back to the program it left the factory with if required.(For more advanced control of vehicle settings, check out this impressive self-tuning device
10. Guaranteed instantaneous fuel saving with a 30-day trial – Once we have understood a vehicle's fuel usage through rigorous testing, we offer our customers a free trial. During the trial, we work with them to customise the BlueOptimizeTM for their specific needs. It provides an opportunity for our customers to see just how much money they can save by increasing fuel efficiency.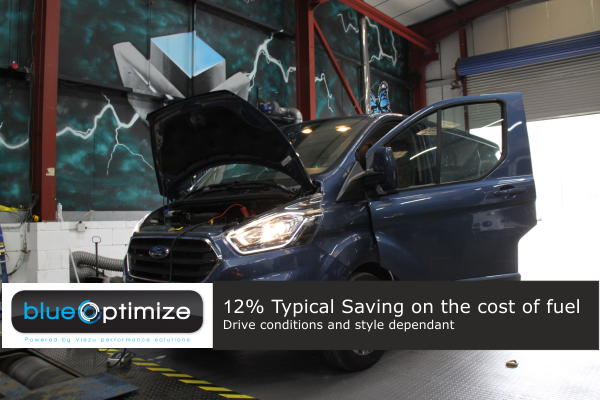 Running a vehicle can be expensive and fuel is expensive, prices continue to climb. Combine this with a recession, and the result is that many businesses and private users are searching for ways to save money on their vehicle fuel bills. If you are looking to improve the fuel efficiency of your vehicles, get in touch with us today. An experienced member of Team VIEZU will be on hand to help. To find out more about BlueOptimizeTM and its benefits call us on 0044 (0) 1789 774444 or email us at info@viezu.com for more details and a promise that no pressure sales is guaranteed!