Pops and Bang Remap – Engine Tuning from Viezu Technologies.
For those of you who remember some of the supercars of the '80s, you will recall the amazing sound of liftoff over run burble and popping sounds of the Ferrari F40 along with the pops and bangs of a Sierra Cosworth or Escort Cosworth.
For the younger amongst us, there is YouTube and thousands of hours of these cars making awesome sounds out of the rear of the car.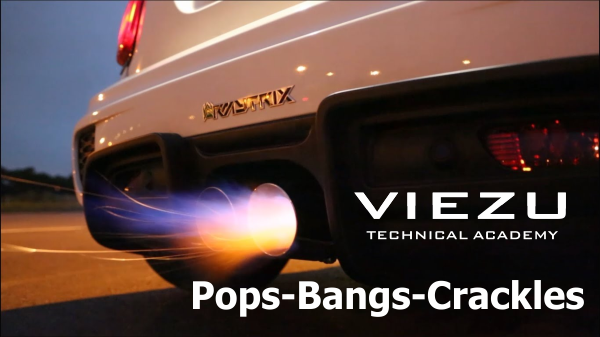 Moving forward to the present day you will no doubt have heard the F-Type Predator 650hp screaming through tunnels and upsetting most hypercars out there for not only speed and acceleration but also the pure filth of the over-run pop and band and even some crackle.
https://www.youtube.com/watch?v=VnqtcmSs8vc
What is a pop and bang remap?
Through the continual advancement and development of tuning software, Viezu Technologies is able to offer this supercar level of Pops n Bang to your virtually any car.
Whether you have a Ford Fiesta and Focus ST, VW GOLF GTI and R, Megane RS, BMW 1/2/3 series (the list goes on)
*Pops & Bangs are for offroad use only.