Land Rover Discovery Lowering and Styling at Viezu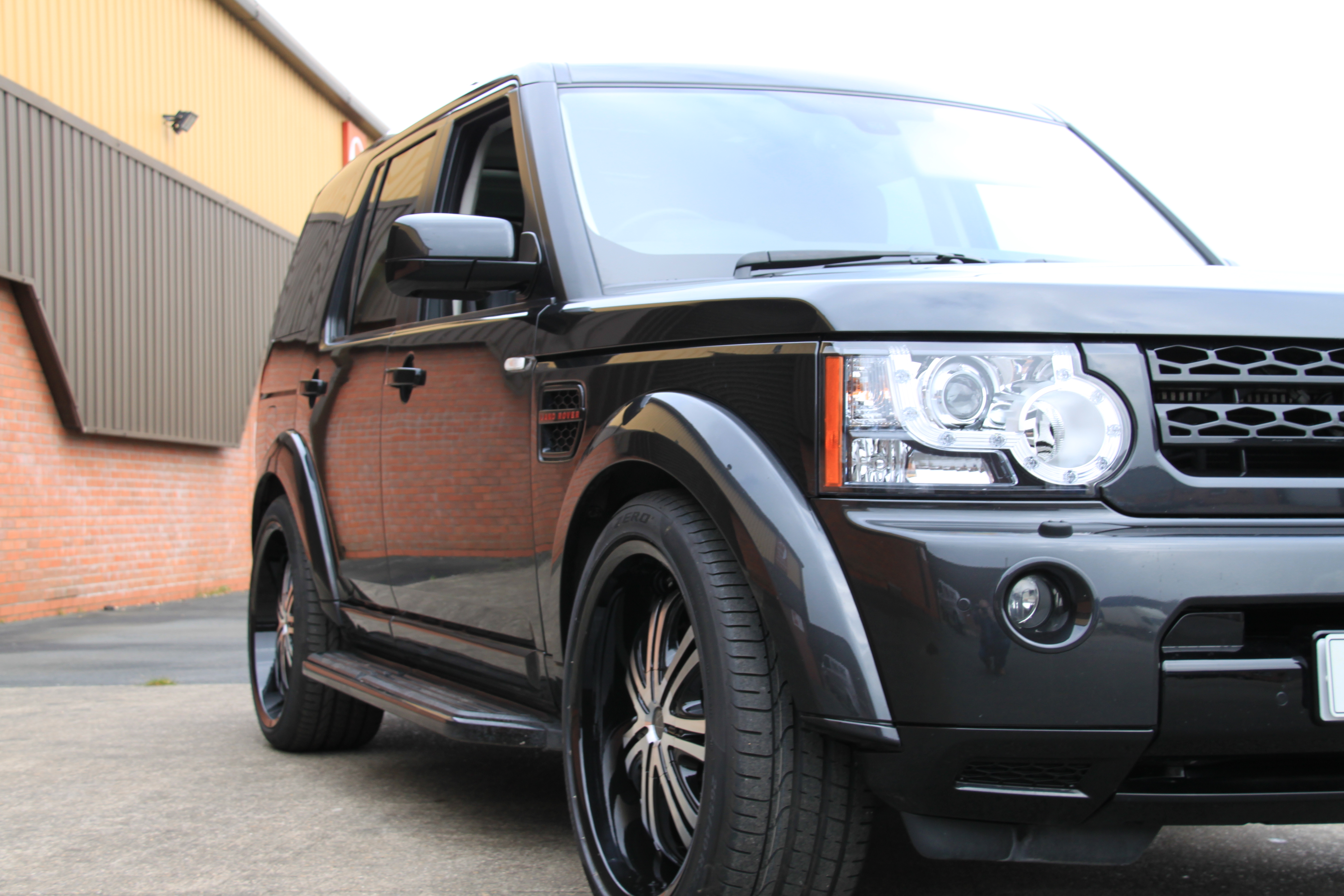 Viezu Technologies can now offer Land Rover Discovery lowering for the Land Rover Discovery 4 3.0 SDV6.  The Land Rover Discovery 4 3.0 SDV6 already comes fitted with electronic air suspension meaning that the height of the suspension can be changed at the press of a button by the driver, according to the conditions of the terrain, or for loading or improved handling.
Viezu is able to reprogramme the Land Rover Discovery ECU to lower the normal suspension height by up to 50mm, with 30mm and 40mm also available.  This offers increased stability and handling to the Land Rover Discovery, as well as improving the road presence and overall look of the vehicle.
The electronic air suspension can also be raised in the same manner for dedicated off-road vehicles to allow for increased ground clearance.  The normal suspension height setting is adjusted to customer requirement, whether that be lowered suspension or raised suspension, whilst still keeping the full function of the off-road and access-height options – just up to 50mm lower or higher dependent on the adjustments made to the Land Rover Discovery electronic air suspension.
Land Rover Discovery lowering can be carried out at Viezu's headquarters near Stratford-upon-Avon, Warwickshire, in the heart of the Midlands.  Viezu's state-of-the-art workshop is easily accessed from all major routes in the Midlands, including the M1, M5, M40, M42 and A46, and is close to Worcester, Cheltenham, Evesham, Redditch and Birmingham.  The process takes around an hour and customers are welcome to watch and talk through what is being done to their vehicle, or relax in our comfortable waiting room with sofas, television, free WiFi and complimentary refreshments.
Viezu is also able to offer a wide range of services and upgrades for your Land Rover Discovery, including performance ECU remapping, fuel economy engine tuning, and upgraded parts such as performance exhausts, high-flow air filters and supercharger pulleys, and maintenance and servicing.
For more information about Land Rover Discovery lowering as well as other upgrades, parts and servicing that Viezu can offer for your Land Rover Discovery, please call 01789 774444, email info@viezu.com or visit viezu.com.