Land Rover Defender Restoration
Passionate, bespoke and unique Land Rover Defender restoration. Welcome to Henry, a 110 LHD Land Rover Defender. Viezu and VIP Design have recently had the pleasure of undertaking a semi restoration on henry with stunning results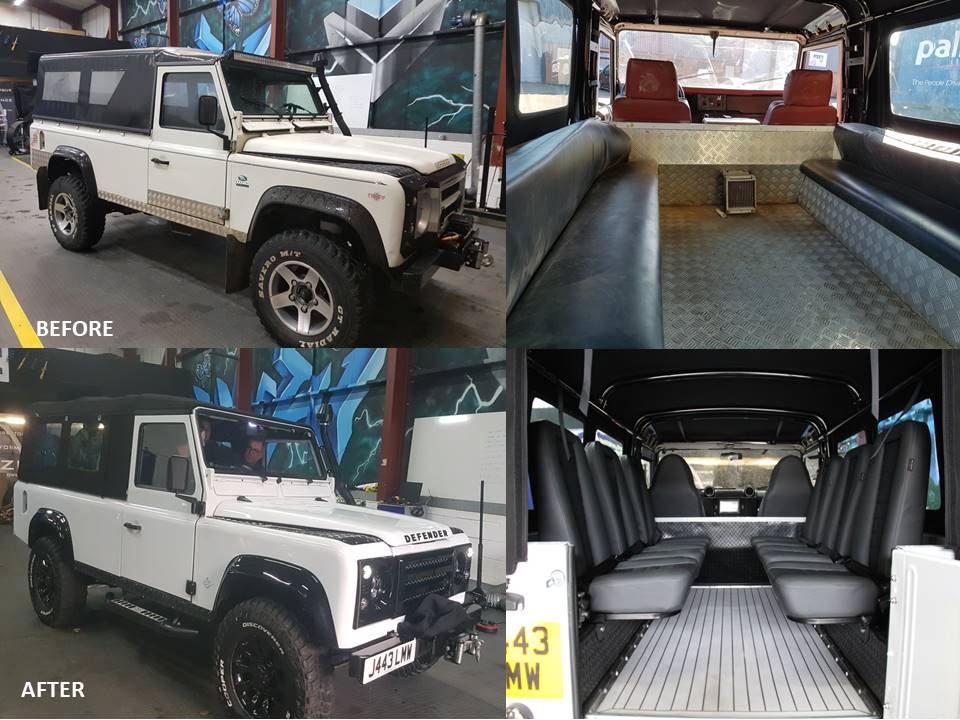 What is a semi Land Rover Defender restoration?  Typically when we talk about a full restoration, we mean a full nut and bolt restoration, every nut, every bolt, every part, stripped, cleaned and services or replaced. Everything! The end result in every case is better than a new vehicle, upgraded with new technology and new parts – it's a truly lovely thing – but it's also not cheap
A semi Land Rover Defender restoration would typically not see the body stripped and removed from the chassis, leaving the Land Rover Defender body mounted to the chassis can only be done when both the body and chassis are in reasonable condition, the end result can look more or less the same, but the restoration time is reduced by around 4 weeks, and it can be up to 30% cheaper too.
This type of semi Land Rover Defender restoration is very popular, and if we can be involved in early inspection, or even the buying and sourcing of a suitable Land Rover Defender for restoration, we can ensure the right credentials are met for a reduced cost refurbishment and restoration project.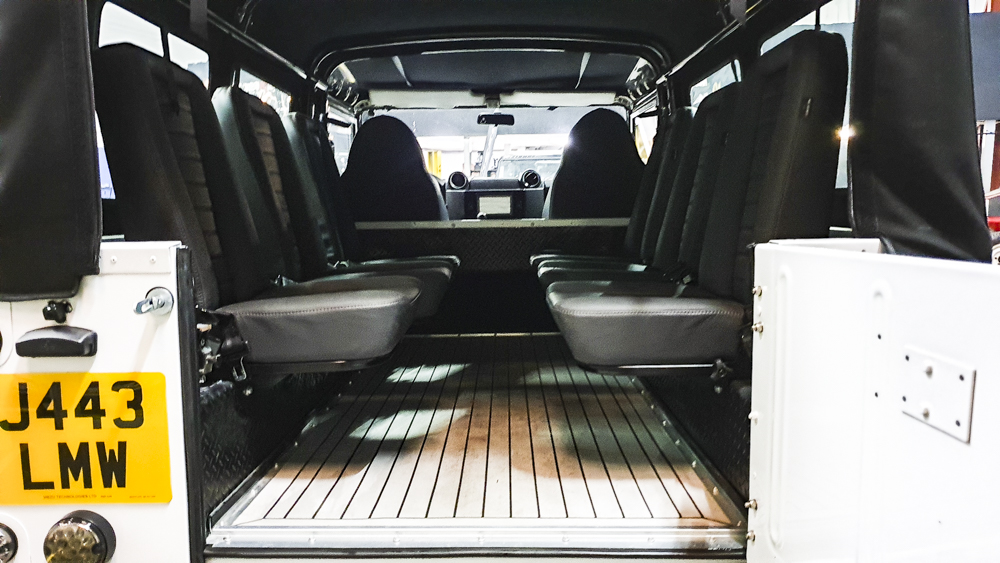 Work that was included in Henry's Defender restoration included a full new interior, new wooden teak look floor,  leather seats fitted to the front and rear, new Defender canvas roof, and rubber flooring to front, soundproofing throughout. Full rewiring, electric windows, fitting air conditioning, sat-nav, rear parking camera, and media centre. All new brakes, clutch and suspension, engine service and overhaul, new body parts and full paintwork, new wheels and tyres and much much more.
After this semi, Land Rover Defender restoration Henry has now been shipped to his new owner in the USA. We wish him a warm, dry rust-free future, and many happy miles of motoring.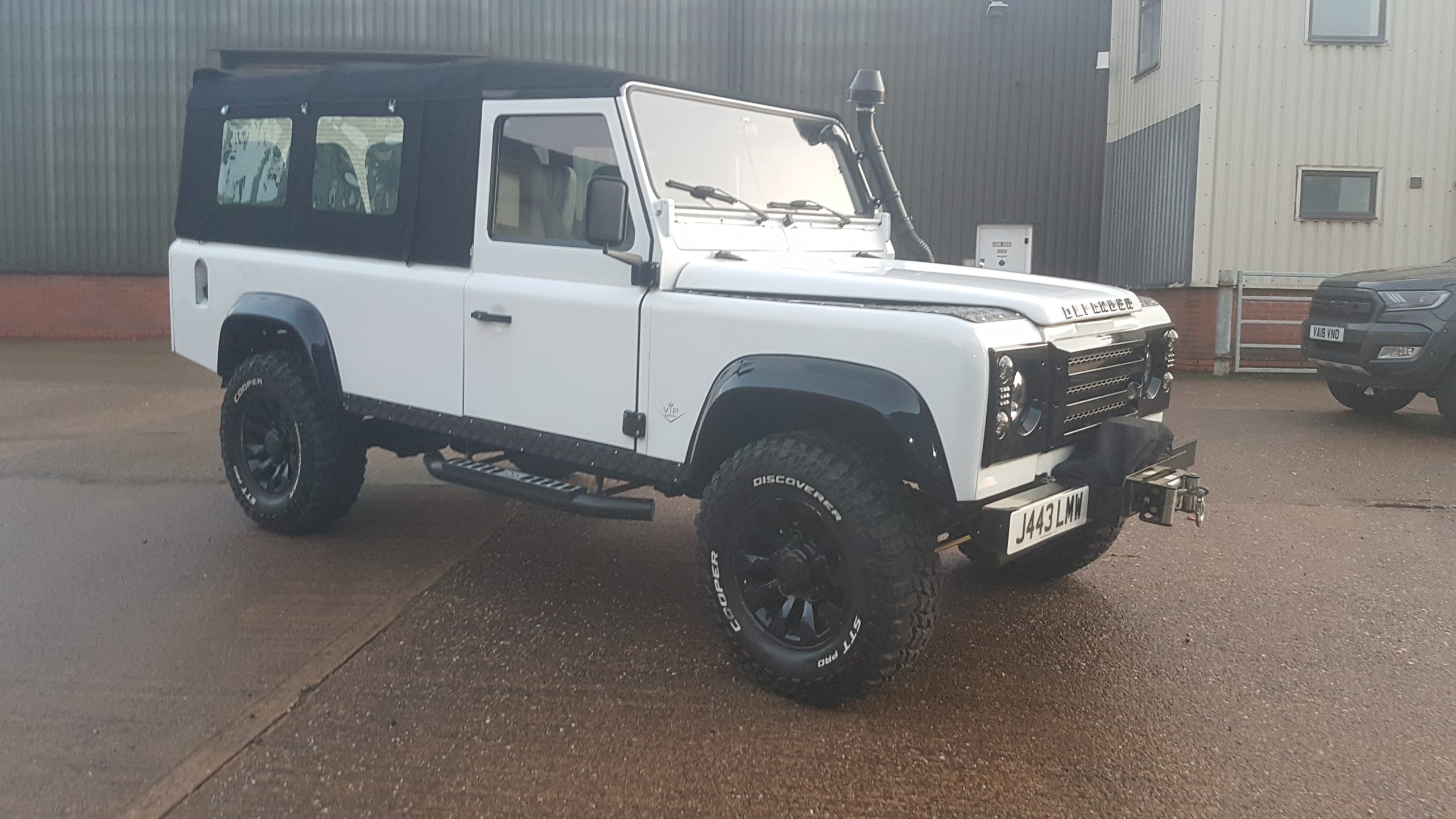 If you have a Land Rover Defender or Range Rover restoration project in mind please let us know, we offer a full service of restoration project management, which is custom and bespoke to the requirements. Viezu also offers vehicle sourcing and shipping services. You can contact us at info@VIEZU.com
---
To make an enquiry about Land Rover Defender Restoration, please complete the form below and one of our trained engineers will supply you with a quote