Aston Martin Tuning – The results are in!
For those of you following our work, you will know we have just released our new full range of
Aston Martin Vantage tuning services
. After very considerable dyno time and tuning development, we are very pleased to confirm the results of the
Aston Martin ECU remapping
.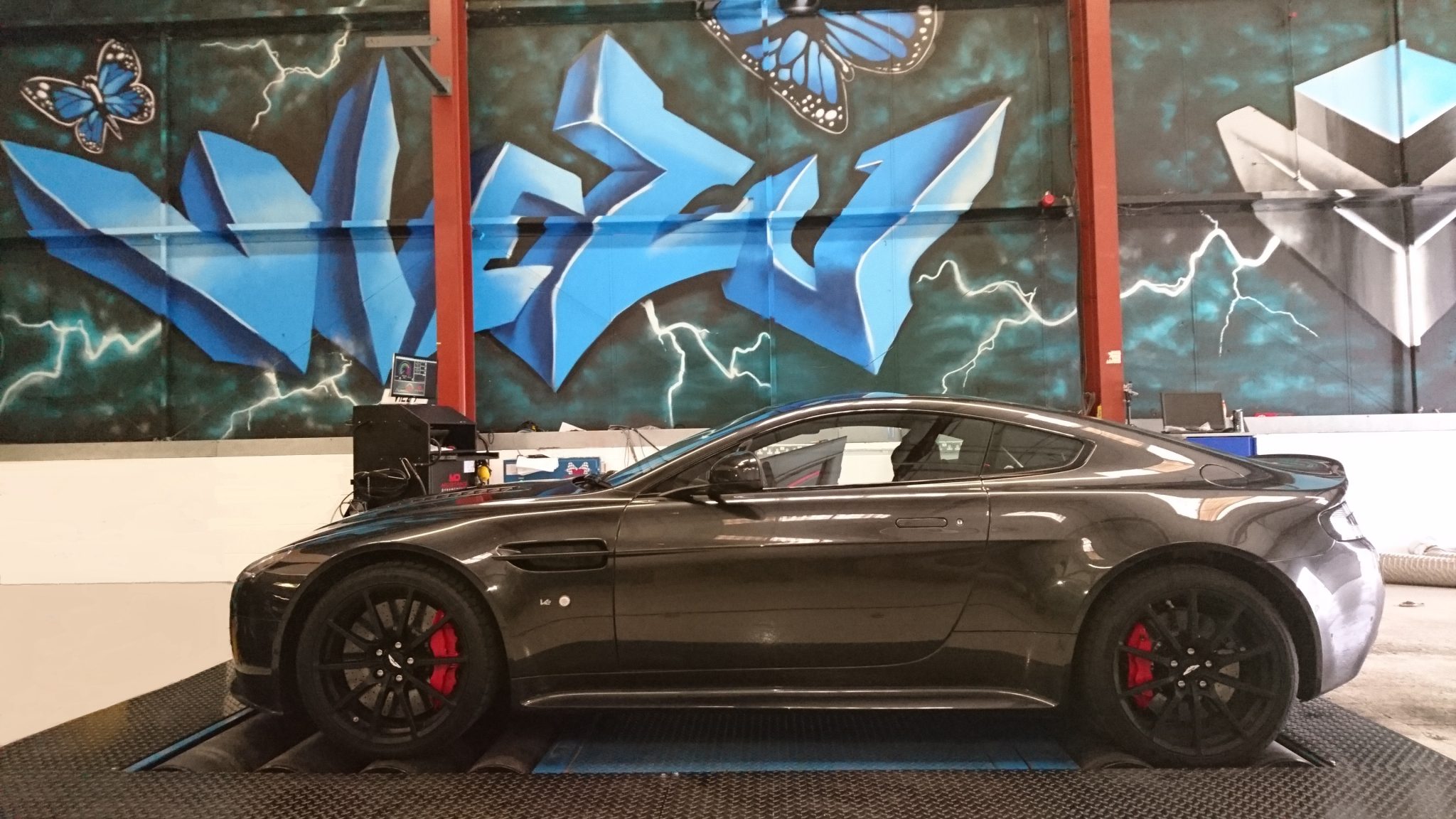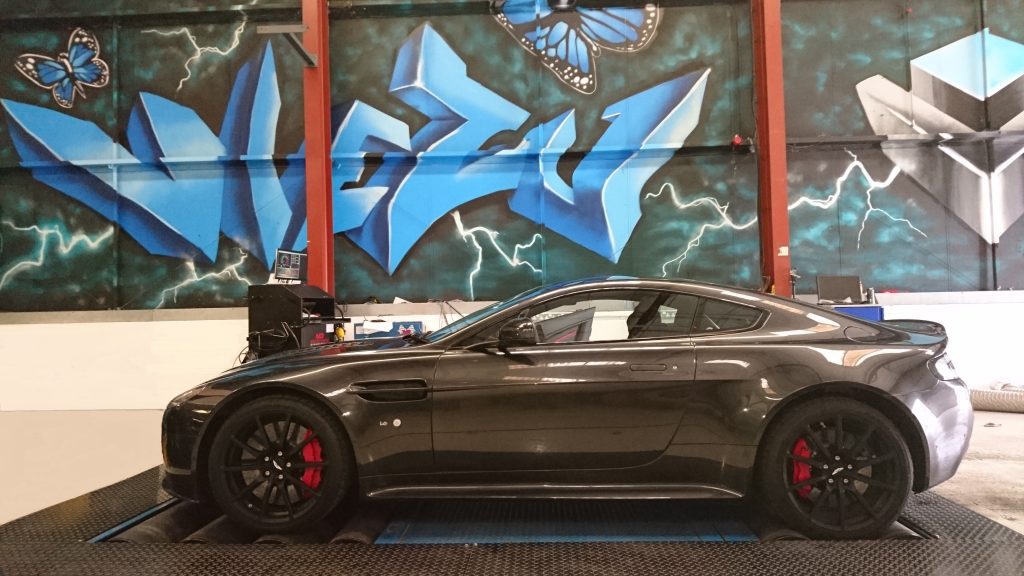 The Custom Viezu Aston Martin Vantage tuning confidently delivers 22-25bhp and 30blft of torque In fact the peak bhp rise is closer to 50bhp and comes in perfectly as the AMV8 comes on song at 4800rpm, you will also notice from the dyno chart the torque is flat and even across the full rev-range We will now develop track day and O2 delete tuning maps for the Aston Martin Vantage.
Nobody in the world is offering this level of custom tuning for the Aston Martin – and through our worldwide dealer network, we can tune your Aston Martin where ever you are. Here is the Aston Martin tuning video
Viezu offer ECU remapping and car tuning services worldwide, ECU tuning all makes and models of vehicle. Find your local Viezu car tuning dealer. For all ECU remapping training and car tuning training see www.remap101.co.uk car tuning equipment, software, and car tuning courses and programmes from the Viezu Academy 
---
To make an enquiry about Tuning and Remapping your vehicle, please complete the form below and one of our trained engineers will supply you with a quote