Full OBD Aston Martin tuning
This week we have been finalising our Aston Martin Vantage tuning programmes, we have already developed the full read and write ECU remapping for the Aston Martin Vantage. But this week we have been spending invaluable time perfecting the tuning files live on the dyno.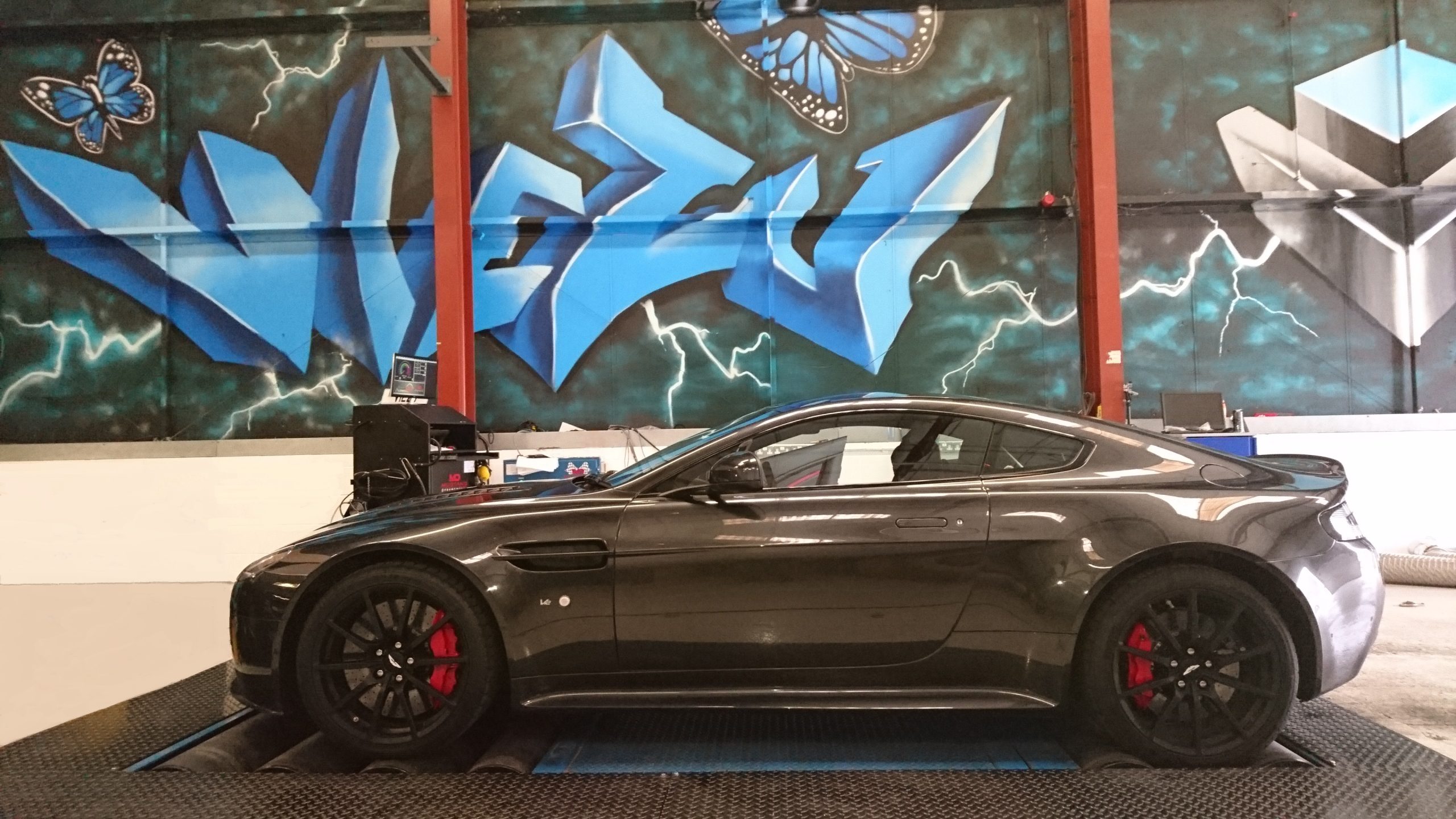 We are confident we can now offer the very best tuning in the world for the Aston Martin Vantage, all through the OBD port or diagnostic port – so there is no need to remove the ECU and its completely undetectable Full results to be released in time for next week Viezu can also supply a stunning range of Aston Martin Performance products, including Aston Martin Performance exhaust systems for all models, including AM V8 Vantage exhaust systems, racing and performance catalytic convertors, air filters and much much more.
For further information on any Aston Martin and Vantage tuning requirements – please e-mail us
Viezu offers ECU remapping and car tuning services worldwide, ECU tuning for all makes and models of vehicle.
Find your local Viezu car tuning dealer here For all ECU remapping training and car tuning training see www.remap101.co.uk
Viezu offer a huge range of car tuning tool, tuning software, and training courses  – contact us here
---
To make an enquiry about Tuning and Remapping your vehicle, please complete the form below and one of our trained engineers will supply you with a quote