Is Your Car Ready For Its Annual MOT Test?
Almost 60% of drivers say that their vehicle's annual MOT test is a stressful experience. Meanwhile, a further 19% say it's too much hassle. But rather than run the risk of a £1,000 fine, you should take the time to show your car some love and attention, so that it's prepared for its yearly inspection.
Check the basics
The UK government states that almost 50% of vehicles fail their MOT test because basic features haven't been checked. You should always check your vehicle's lights are working and replace bulbs as necessary before taking your car to be tested. Furthermore, 10% of MOT failures are due to a vehicle's tyres being in poor condition or not having enough pressure. So, be sure to spend a little time checking that the tread on your tyres is at least 1.6mm, that there are no defaults, and that they are inflated to the manufacturer's recommended pressure.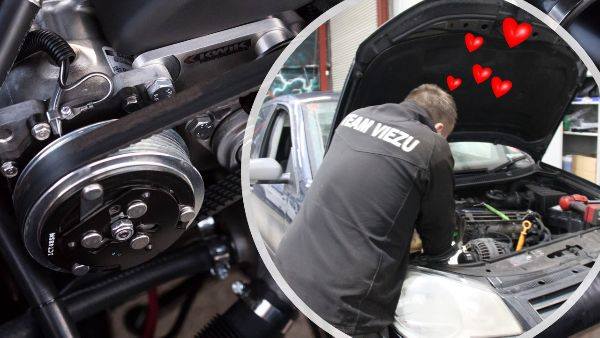 Don't put off repairs
Regardless of your vehicle's make and model or its age, it will require repairs at one stage or another. The Express reports that the Mini is most likely to pass its first MOT, whereas, a Hyundai is more likely to fail. Last year, new MOT rules were introduced in a bid to keep Britain's roads as safe as possible. Any vehicle which fails due to a serious defect is now prohibited from leaving an MOT testing station. But, by simply having repairs carried out as and when they occur, you'll benefit from a safer vehicle and a positive MOT experience.
Book an annual service
44% of drivers incorrectly believe that if they get their car serviced somewhere other than a main dealer then they'll invalidate their car's warranty, according to The Express. Experts recommend that all vehicles undergo an annual service to preserve the life of the vehicle and to keep things running smoothly. A key part of a vehicle service involves a review of the braking system, including the brake pads and fluid. Almost 10% of MOT fails are due to brake-related issues, so to increase the likelihood of your car passing its MOT test, take it for an annual service.
Give yourself time
It's possible to book your car's MOT any time in the month prior to your current MOT's expiry date. By booking it as early as possible you can alleviate the stress of the whole experience as you know you'll have plenty of time to fix issues that the MOT picks up. This will also benefit you financially as most testing stations offer free MOT retests, as long as it's carried out within 10 days of the intial failure. But, if you fail to complete this within the specified time frame, your vehicle will have to undergo another full test which you'll have to fork out for.
As a motorist, it's essential that you present your vehicle for its MOT every year. Thankfully, you can increase the chances of your car passing its MOT with flying colours by checking the basic features on your car, having repairs carried out as and when they arise, taking your car for an annual service, and by booking your MOT as early as possible.
If you would like to book your car in for a service, or have a quote, please e-mail the team info@viezu.com