Take Your Business up a Gear with Autotuner Tuning Tool 
Take Your Business up a Gear with Autotuner Tuning Tool, performance Upgrades and engine tuning made easy by VIEZU
The Autotuner tuning tool is a ground-breaking tuning tool – Bringing a game changing approach to tuning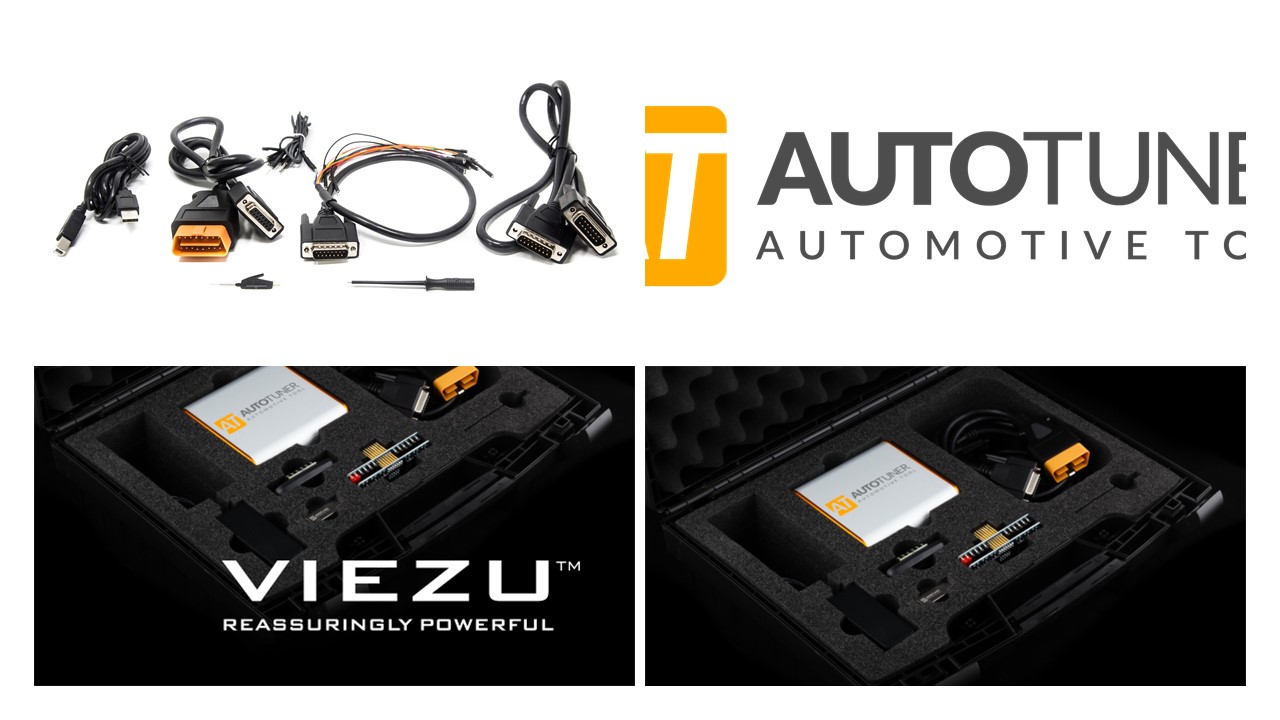 WHAT IS AUTOTUNER?
Autotuner is the must have tool now, being an OBD and Bench tool combined all in one. Thus saving money and carry/storage space for busy tuners.
WHAT MAKES THE AUTOTUNER TOOL SO POPULAR?
Not only does it read and write an ECU very quickly by comparison to other tools on the market today, it's a game-changing option since it has not annual subscription fee.
USEFUL TECHNOLOGY
Tune the latest Bosch ECU's MD1 & MG1 on 'Bench Mode' for BMW, Mini, VW Audi, Mercedes, Ford, Citroen Peugeot, Renault and Nissan. Therefore, you can tune more, with less risk from opening an ECU and a quick read/write – WINNER!
GEARING UP
BMW (F-Series & G-Series) and Alpina ZF 8HPxx gearboxes are now supported with Autotuner. Thus making it one of the first tuning tools to support tuning of these Gearboxes in BMW/Alpina and VAG vehicles.
BUYING OPTIONS
0% FINANCE OPTIONS
Finance is available to UK residents only over the age of 18 and subject to status – terms and conditions apply. Contact info@viezu.com and ask for details.
CLICK AND BUY We ship worldwide:
CLIENT AND MASTER TOOLS AVAILABLE. You can see then in the VIEZU shop here : Autotuner Shop
At VIEZU we love to have fun and enjoy our work; we are very experienced vehicle modifiers and winners of The Queens Award no less for Innovation and Enterprise!
VIEZI is an ISO 9001:2015 registered organisation with the British Standards Institute and we take quality matters seriously.