BMW M2 Tuning
The BMW M2 tuning and performance upgrade packages and parts from Viezu Technologies are second to none.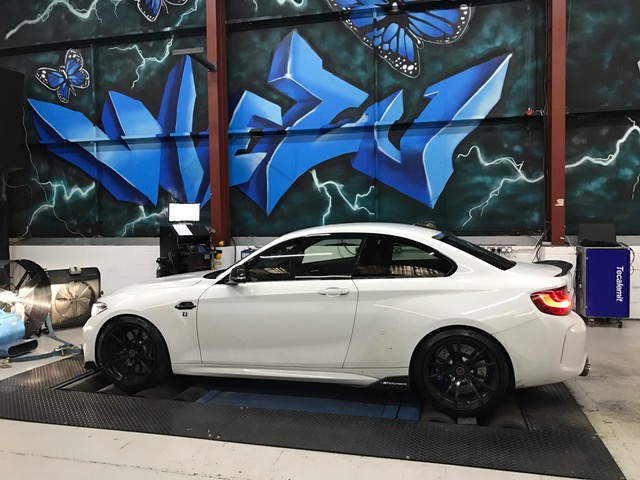 The standard vehicle runs a staggering 365hp from the 3.0 twin-turbo engine. This particular model had a full Akrapovic exhaust system and Cold Air Induction kit fitted before we pulled the ECU out for tuning.
The ECU tuning on the BMW M2 Tuning. M2 F-series BMW is very straight forward with the KTAG tricore bench tuning system with GPT cable.
Once connected on the bench with the GPT cable and various pinouts secured, the ECU was read in full and then retested on the car to make sure everything was all in order.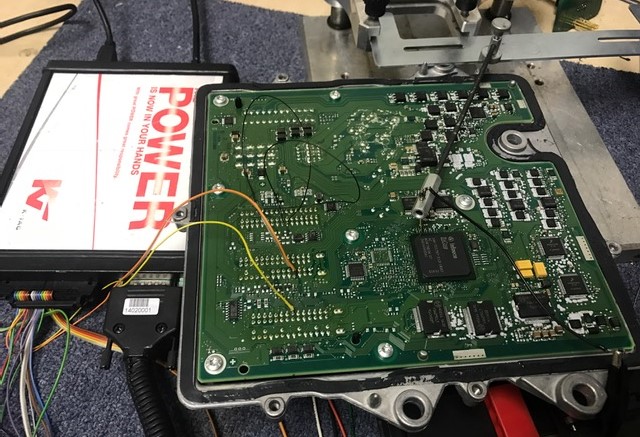 Viezu Technologies then began the process of analysing the OEM factory calibration to locate and optimise the necessary fuelling, spark angle, knock control, desired boost and torque limitations maps etc within the ECU read file. This process happens within the WinOls software programme. Once the uprated calibration changes have been finalised we
When the uprated calibrations have been completed and finalised, they are written back into the ECU via KTAG and the ECU is re-sealed and installed back on the car.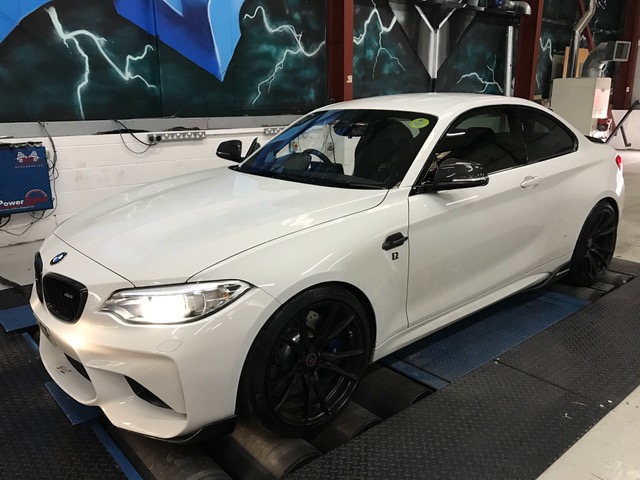 The power run after showed an impressive increase of just over 40hp and 80nm of torque. With barely 1,000 miles on the clock, these were great gains from a brand new engine and vehicle. With a few more miles on the clock and some adaption on the road, this car will deliver up to 50hp and 90nm of torque overstock.
Performance exhaust systems and induction kits from Viezu always help the car run smoother and stronger by helping the car breath more efficiently.
You can see the BMW M2 exhaust here https://www.paramount-performance.com/BMW-M2-Milltek-Exhaust.html
Contact Viezu today to find out what upgrades and packages are available for your car.
Viezu offers everything from vehicle health checks through to custom fabricated uprated engine components and crazy horsepower conversions and everything in between.