BMW PERFORMANCE UPGRADES BY VIEZU
BOOST POWER, TORQUE, PULLING POWER AND EXPERIENCE DYNAMIC ACCELERATION WITH A VIEZU BMW ENGINE REMAP
BMW performance upgrades designed by VIEZU to deliver smooth acceleration and progressive power through the mid-range power bands. The smooth climb in power accumulates epic power, both in the mid-range, and top end. BMW drivers are never disappointed with this BMW engine remap and always surprised just how much more latent power is available to them from the engine.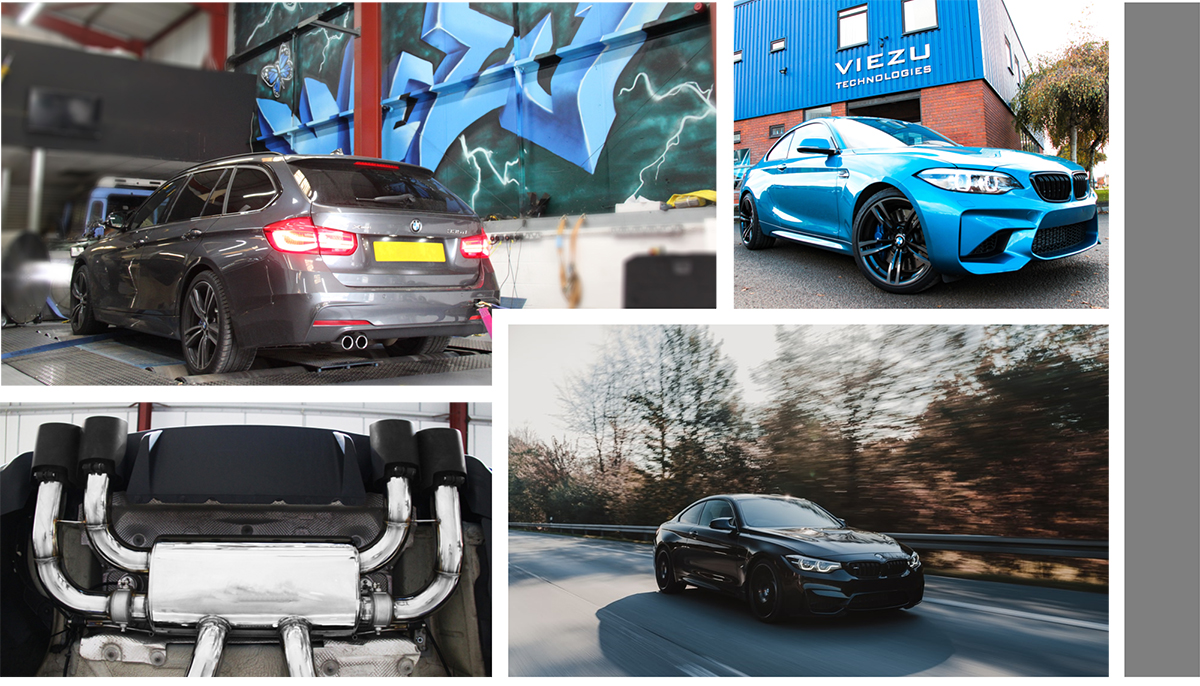 For effortless acceleration; VIEZU takes an already impressive vehicle – The BMW and develops performance to rival some of the best sports cars on the road today.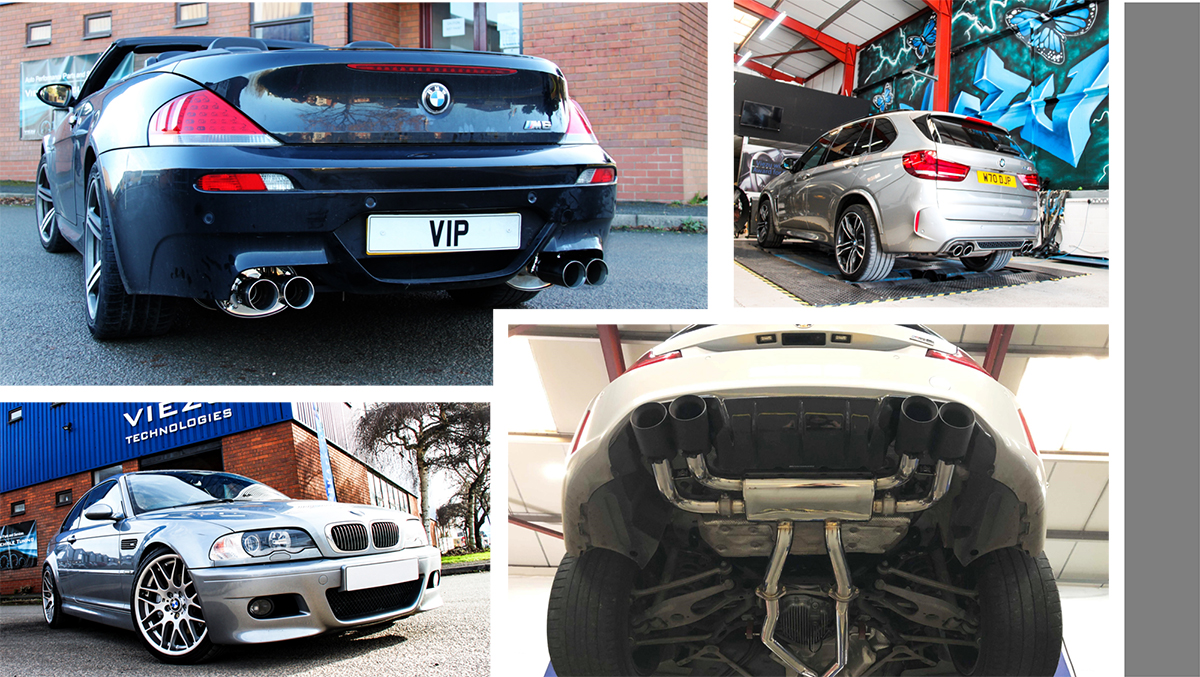 TAKE YOUR BMW's PERFORMANCE UP A GEAR WITH VIEZU BMW GEARBOX TUNING
Rapid shift command, with up to a 70% improvement in shift-speed! Odd to say but, experience a more fulfilling paddle-shift response, the time switch between gears is improved by up to 40% - It's extraordinary.
VIEZU's BMW Gearbox Tuning will support BMW F-Series and BMW G-Series and some BMW Alpina vehicles.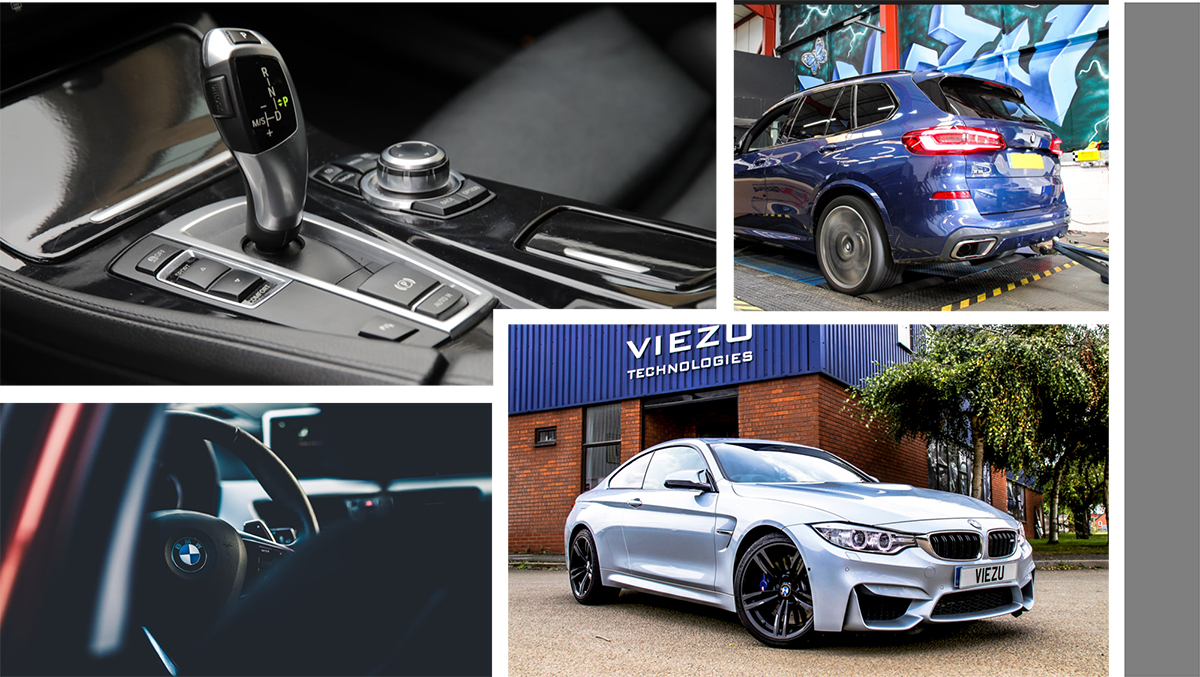 BMW PERFORMANCE PACK
Perfectly align your BMW Engine Remap and BMW gearshift speed. VIEZUs BMW performance upgrades package will ensure both elements work in perfect harmony. You've just got to try this! It's a real treat of a driving experience. In a word, exhilarating! Significantly improved 0-60 and ¼ mile times. Experience substantial gains in torque delivery and smooth power delivery – model dependant.
BMW CUSTOM ENGINE SOFTWARE UPGRADES
Epic power and performance delivery – a trait of the BMW marque, with a VIEZU BMW ECU tune, the throttle response feels like a supercar, and midrange and pulling power leaves your stomach in the boot trunk. Suffice to say, our BMW performance packages will be unlike anything you have felt before.
A great example is our BMW M140i Performance Tuning Upgrade, check out the Dyno-data below: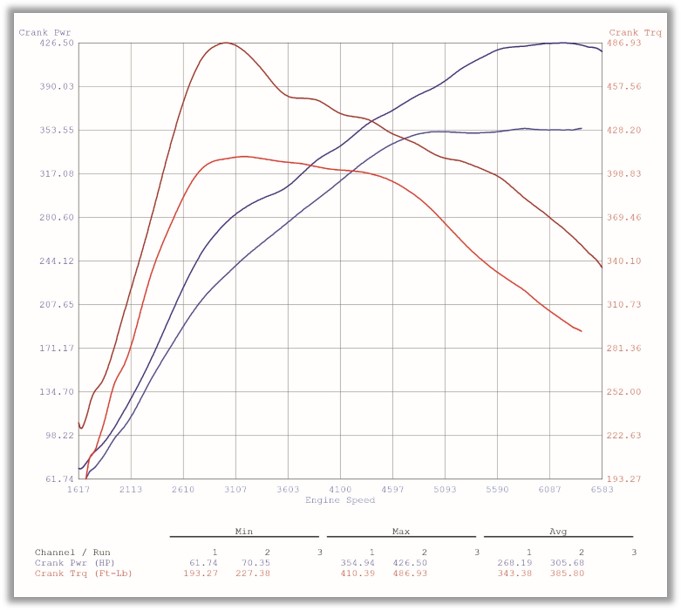 Graph for BMW M140i 2018 335 BHP
Need to know how to read a dyno graph?: click here HOW TO READ A DYNO GRAPH!!
ROLLING ROAD (DYNO) TESTED
All BMW hardware and software modification are fully tested and fine-tuned on VIEZU's 3000 BHP rolling road (dyno), getting you the most out of your BMW.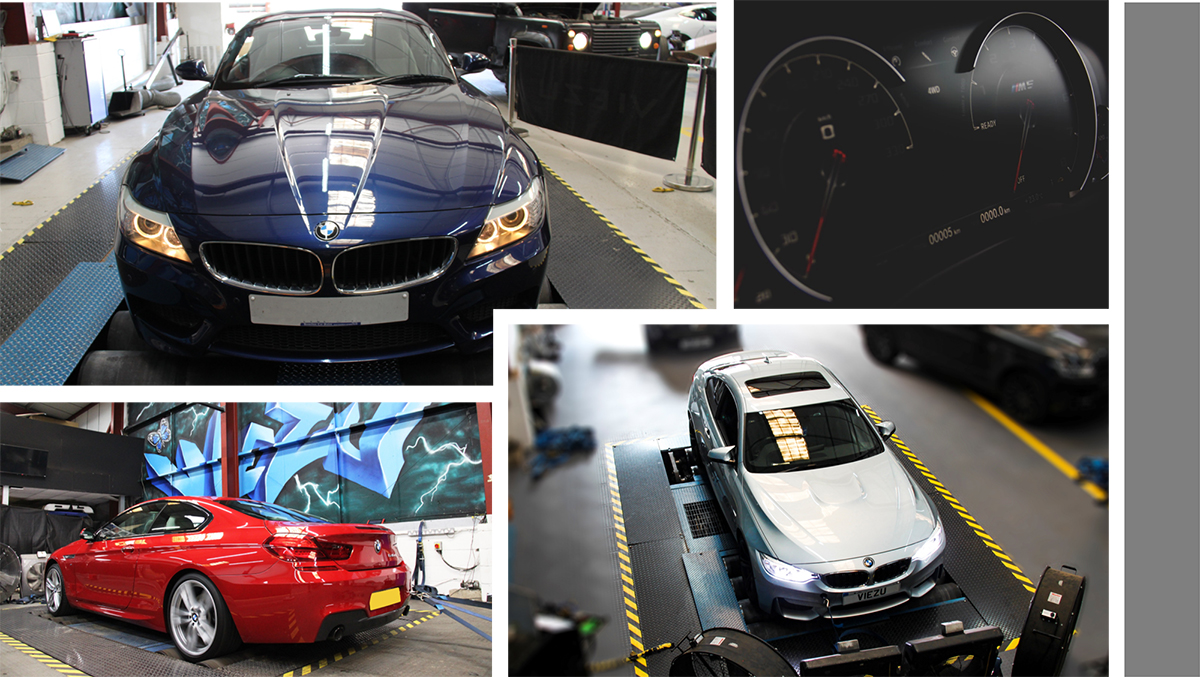 BMW PERFORMANCE ENHANCEMENT CONSIDERATIONS and BMW STYLING OPTIONS
In addition to a BMW Engine Remap and a BMW Gearbox Tune, you may wish to explore a few more options to get the most out of your drive.
PERFORMANCE EXHAUST SYSTEMS FOR BMW
Full Exhaust Systems with Valve Control System, controlled via smartphone app
200 Cell Exhaust Catalytic Convertors, De-Cat Pipes (with PPF delete, for off-road use only)
Opting for a performance exhaust system for your BMW gives a better and less restrictive flow of exhaust gases. Driving with a performance exhaust system should create a slight increase in boost pressure, depending on whether you're running an open or closed boost cycle, and therefore resulting in more horsepower, especially if you are running a turbocharged BMW.
RESONATED VS NON-RESONATED
A resonator is quieter of the exhaust options - The box chambers are incorporated into the exhaust system, meaning the exhaust quieter. Have all the performance and exhaust tone, with a quieter sound - ideal for keeping the neighbours happy!
A non-resonated exhaust system will be a louder exhaust note since it will not have the noise reduction qualities of the resonator. A non-resonated system is for those who want to make a splash when they arrive at their destination -
HAVE THE BEST OF EVERYTHING
Get the best of both, with the very latest in valvetronic performance exhaust systems. Have the power to control your exhaust sound levels from a handy mobile device app! The TNEER BMW Performance Exhaust Systems use cutting edge technology to give your BMW an impressive deep tone & a performance boost when combined with performance modifications, including a VIEZU ECU Remap and BMW Gearbox Tune. The Valvetronic exhaust system gives you the power to choose how you want to be heard, whether that's the quieter tones to keep the neighbours happy, or the all-out deafening growl of the valves opened, designed to impress!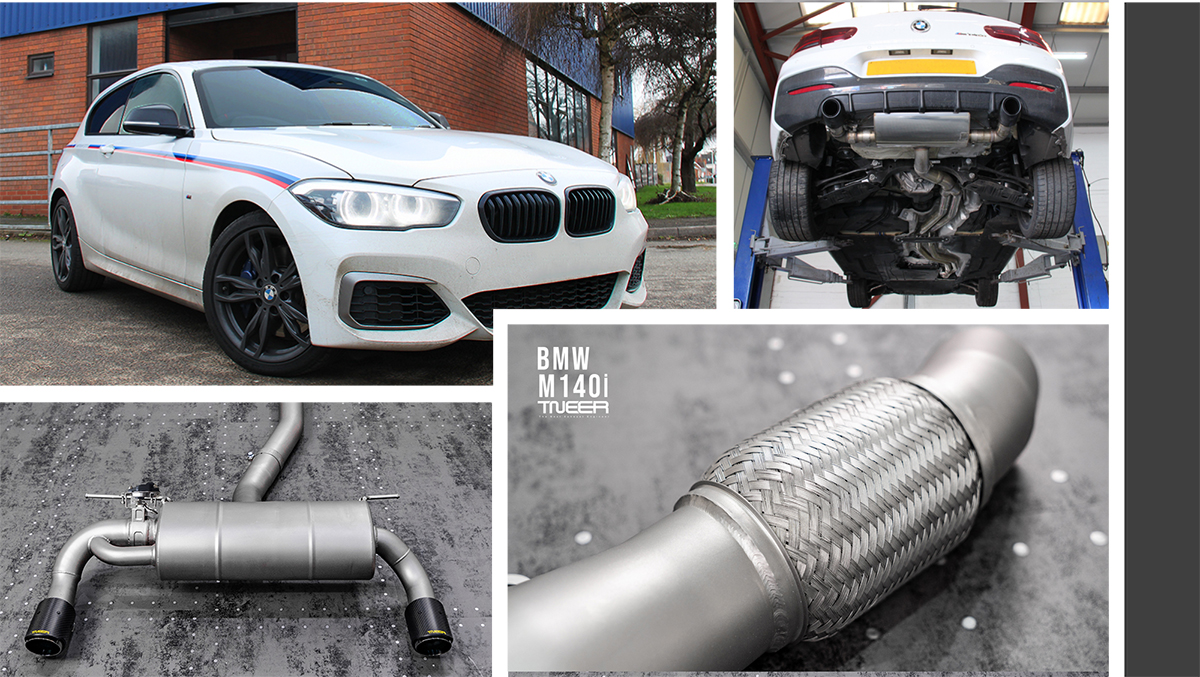 SPEED LIMITERs
VIEZU can perform speed limiter removals, or resetting to a speed of your choice. Remove the speed limiter on your vehicle for will increase the MPH your BMW can travel over the original limiters parameters, great for the Autobahn, or the racetrack.
Resetting your Speed Limiter to a lower MPH will aid fuel economy and vehicle MPG, and can help towards avoiding unwanted speeding tickets! This is popular among Fleets and high mileage drivers.
BREATHE EASY
Air Filters – High Performance High Flow Filters. Performance Air Filters are the most efficient of air filters. Performance air filters offer better filtration while increasing airflow to the engine; allowing more cool air to the engine over standard paper air filters. This additional cool air can also increase the BHP of your BMW. Most performance air filters will last the lifetime of a vehicle, and only need washing approximately every 50,000 miles.
VIEZUs KNOWLEDGABLE TEAM
Your BMW deserves the very best. You can trust VIEZU's excellent reputation for customer service to deliver to your exacting requirements. VIEZU can help you create your own bespoke package for your BMW with these custom installations.
EXPEREINCED TEAM VIEZU
There are multiple options available to you to achieve the results you want from your BMW. The VIEZU Tech Team are highly experienced and can provide their expert advice, recommendations and troubleshooting,