Alientech Kess3 Training 
Alientech Kess3 Training from Europe's largest Alientech retailer.  If you looking to purchase the new Alientech Kess3, or perhaps you have already purchased one. You will want to make sure you get the best training and support.
With the new Kess 3 tuning tool being both OBD and Bench / boot tuning tool there is quite a lot to take in regarding its operation. VIEZU takes dealer support and training very seriously, and as approved Alientech trainers, we have taken the opportunity to produce 3 detailed Alientech Kess 3 training videos.
These should get your tuning with your new Kess 3 off to a good start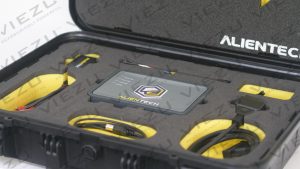 There are 3 Kess 3 training videos
Alientech Kess 3 OBD Training
This training video will cover in detail connecting and using the Alientech kess 3 for OBD tuning. So tuning directly through the on-board diagnostic port. Reading the original software file, and reprogramming after file tuning.
You can see the Kess 3 OBD training video here;
Alientech Kess 3 Service Mode Training
In this training video, the trainer will cover in quite some detail connecting and using the Alientech Kess 3 for tuning via "service mode" So tuning with connection to the ECU pins. In this form of connection and tuning, there is no need to open the ECU. Training will show, reading an original software file, and writing back a modified tuning remap file.
You can see the Kess 3 service mode training video here:
Alientech Kess 3 Boot / Bench Training
This Kess 3 training video shows how to use the tuning system to connect directly to the ECU board for tuning. This is the third option for using the Kess 3 tuning system. Again, the trainer will go into considerable detail about how to use the Kess 3 for tuning in this way.
You can see the Kess 3 Boot and Bench training video here:
ECM training courses
You may also like to learn more about the Alientech ECM tuning software. This is the software used to create custom and bespoke tuning files. VIEZU offer a full range of Alientech ECM training courses. Showing the software in use and how to construct stage one tuning files for both gasoline and diesel engines.  The VIEZU Alientech ECM training courses are available both online and in-class too. You can see all options here: https://www.remap101.co.uk/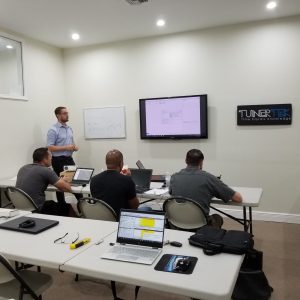 And finally, if you are looking for live technical support. And ready to use remap tuning files and software. VIEZU can help here too. The VIEZU technical support and file service is open 7 days a week from 7am. The VIEZU remap tuning file service is open to master tool users, and salve tuners alike. Tuning files are custom written, and can be tailored for customer requests, such as stage I, II and III tuning. DTC, deactivating features, and functions, such as EGR, etc. Popping and banging, as well as exhaust burbles, economy tuning and much more.
And you can learn more about the Alientech Kess3 tuning tool here: https://viezu.com/alientech-kess3/
If you would like to open a free tuning account with VIEZU, please drop the team a mail to info@VIEZU.COM