Where to buy Alientech Kess3    
Where to buy Alientech Kess3.  At last the wait is over and the all new Alientech Kess3 is available. Of course, there is going to be quite a lot of choice as to where to purchase your tuning tool from.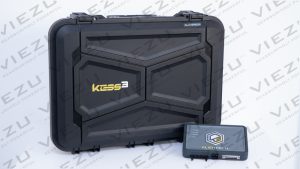 Alientech Kess 3 Master tuning tool
If you are considering an Alientech Master kess3 tuning tool you don't have to be so worried about the file supplier or any tie- in. So, you really want fast delivery, with technical support and training on the new tool.
As the largest approved supplier of Alientech tuning tools in Europe. VIEZU have stock of the Kess 3 hardware ready to go. And all cables and accessories are in stock too.  As well of course as full access to add all the master protocols and activation you want.
Worldwide shipping is available and international kess3 master sales are tax free. And that's both on the tuning hardware, and the protocol activations.
In addition, full set up, installation, and training is included with al sales. And the live technical service is open 7 days a week from 7am. Should you need it there is live tuning file and ecu remap file service open to master tuners too – you can see more on the file service here :   https://viezu.com/services/tuning-files/
Alientech Kess 3 Slave tuning tool
If you are looking to purchase an Alientech Kess 3 salve. There are of course a couple more pitfalls. While the hardware unit is nether designated salve or master, once slave protocols are added to a hardware unit. The Kess 3 unit will be paired to the master that sold it to you.
So it is vital that you understand who the master is, and what their operating conditions and service agreement as they will be the only provider for your tuning files.
The Golden Questions before you buy a slave tuning tool :
If you are looking to purchase an Alientech Kess 3 from a provider, you have not already used before. There are a couple of questions you must ask:
Do you own the tuning tool out right – is it now your property
If you are not happy with the file and support service can you move the tuning tool to another provider without any questions or conditions
Do they run and operate a dyno to testing the files
Is it a 7 day a week service
If the answer is no to any of these questions you may want to look at other options.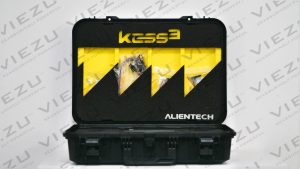 Who is VIEZU Remapping
With VIEZU, all salve tools are not locked into the service. We hope you will like the file service and support. But you can leave at any time if you want to try another file provider. Slave tuning tools can be purchased and paired to any master you want, there is no tie-in to VIEZU if you don't want. Just tell the sales team which master you would like your new tool paired to.
The VIEZU support service is open 7 days a week, from 7am. Tuning files are guaranteed, independently insured. Come with a lifetime software warranty and 30-day trial – no quibbles.  Training and support is free.
It's a worldwide service, with sale to tools software and tuning files being tax free to international customers.
You can see more on the VIEZU dealer services here : https://viezu.com/dealers/become-a-dealer/
Learn more about the Alientech Kess 3
If you would like to learning more about the Alientech Kess3 please see this page where you will find details and training videos. Alientech KESS3
Alternatively, you can see the Kess3 for sale here in the shop here:: https://viezu.com/shop/category/professional-tuning-tools-hardware-software/alientech/kess3-products/