Alientech Kess 3 Vs Autotuner tuning tool
Alientech Kess 3 Vs Autotuner tuning tool. Which is the best tuning tool, and which one should you purchase. Tuning can be a fast-changing environment. Much like mobile phones, the latest and greatest thing can soon look and feel out of date.
The two market-leading tuning tools and ecu remapping systems across Europe. If not, the world is the Alientech Kess and the Autotuner tuning tool.
If you are new to tuning, or an old hand and have been tuning for some time, these are the tuning systems you will be wanting to operate.
But which is best the Alientech Kess or the Autotuner?
Well, let's take a look at each of them.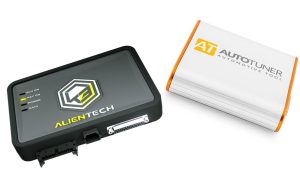 Autotuner:
The Autotuner tuning tool was pretty much seen as the new kid on the block. The Autotuner was launched in 2019 and soon became a hit with tuners around the world. Partly because initially, it had the advantage of tuning some BMW and Mercedes vehicles OBD that were not available on other devices.
In addition, the Autotuner has no yearly license, so this has the advantage of giving lower running costs. This and the fact the device is both an OBD tuning tool, and a bench tuning tool. Offering boot tuning is a key strong point in the market.
The processor power is fast! There is no doubt the Autotuner is one of the fastest tuning tools on the market Not only making your tuning time efficient. But of course, it means you are connected to the vehicles for less time. Hence reducing exposure to any risk.
You can learn more about the Autotuner tool, as well as online training courses here : Autotuner Training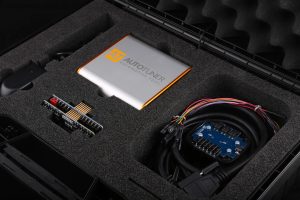 Alientech Kess 3:
With age comes experience and depth of knowledge.  Alientech has pretty much ruled the tuning tool market for the past decade. The Kess has been seen as the go-to tuning tool by tuning professionals for many years. But the Kess V2 was looking a bit slow and dated, it was certainly time for a change.
Alientech without a doubt has the largest application list of any tuning tool on the market.  Not only covering the newer and later vehicles. But offers a huge back catalogue of vehicles from 1999. And the Alientech Kess also has huge international appeal. Not only has extensive European vehicle coverage But also very many vehicles from the USA, Asia, and other global vehicle manufacturers.
And the new Alientech Kess 3 is fast, 7 times faster than its predecessor, and is said to have the largest fastest processor used anywhere in tuning
The Alientech technical support is also a very strong factor to consider. From time to time all tuners will have "a moment". It could be a laptop issue, a loose cable, or an issue with a vehicle itself. When this happens, what you really want to know is the tool manufacturer has your back. Alientech does seem to have the largest support service in the industry, with fast helpful support when you're in a tight spot.
You can learn more about the Alientech Kess3 tool, as well as online training courses here : Kess3 Training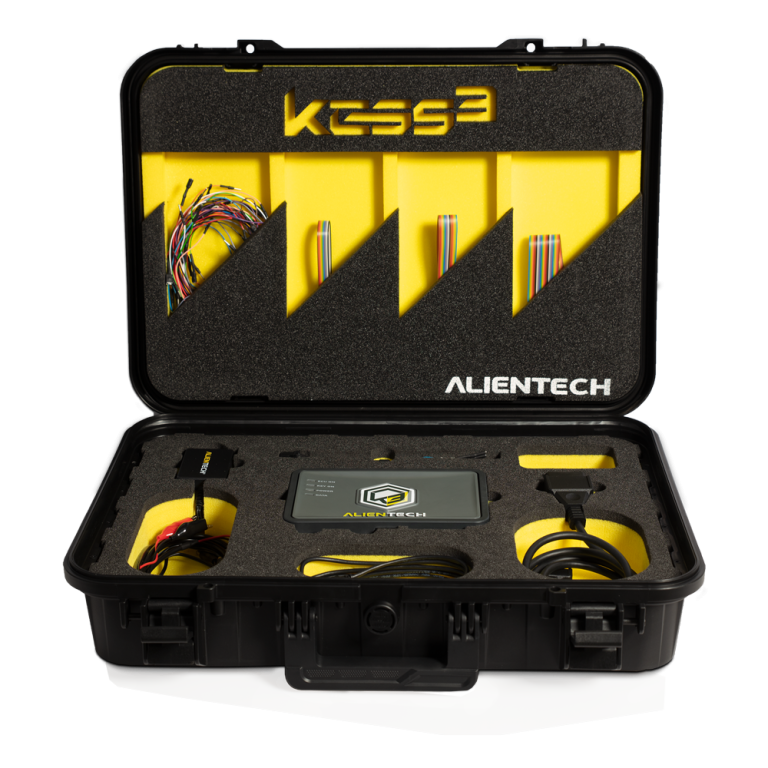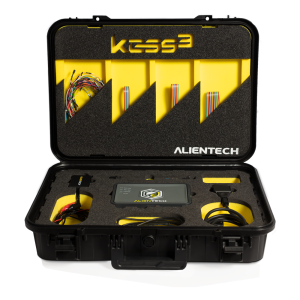 Is there a winner?
Alientech Kess 3 Vs Autotuner tuning tool. Ultimately, some of this will come down to personal choice. A little like cars is BMW better than Mercedes, everyone will have an opinion.
The Autotuner is fast and has no yearly license. Though, the API charge is proving to be unpopular with some master operators. Alientech has great coverage, a big support team, and there is no charge to use the API. However, the tool does have a yearly subscription. Many tuners would say the support and vehicle coverage is worth the subscription fee. But that of course is the choice we must all make.
Final thoughts…….. in truth, most professional tuners will go on to operate a number of tuning tools. No one system is all-encompassing. They all have their strengths and weaknesses. And for this reason, it's always good to have options. If one tool will not cover the car you are working on. It's just great to have a second option to reach for. And so to throw you a curveball. You may also want to consider the Magic Motorsport tuning tool as a third option.
So perhaps not the answer new tuners want to hear. But may be the real answer is run 2 different tuning tools to give you the best of both worlds?
You can see the all-new Alientech Kess 3 in the VIEZU shop here: https://viezu.com/shop/category/professional-tuning-tools-hardware-software/alientech/kess3-products/
And the Autotuner tuning tool here: https://viezu.com/shop/category/professional-tuning-tools-hardware-software/autotuner/
Tuning tools and software sales with worldwide mail order and tax free sales. With fast international door to door delivery