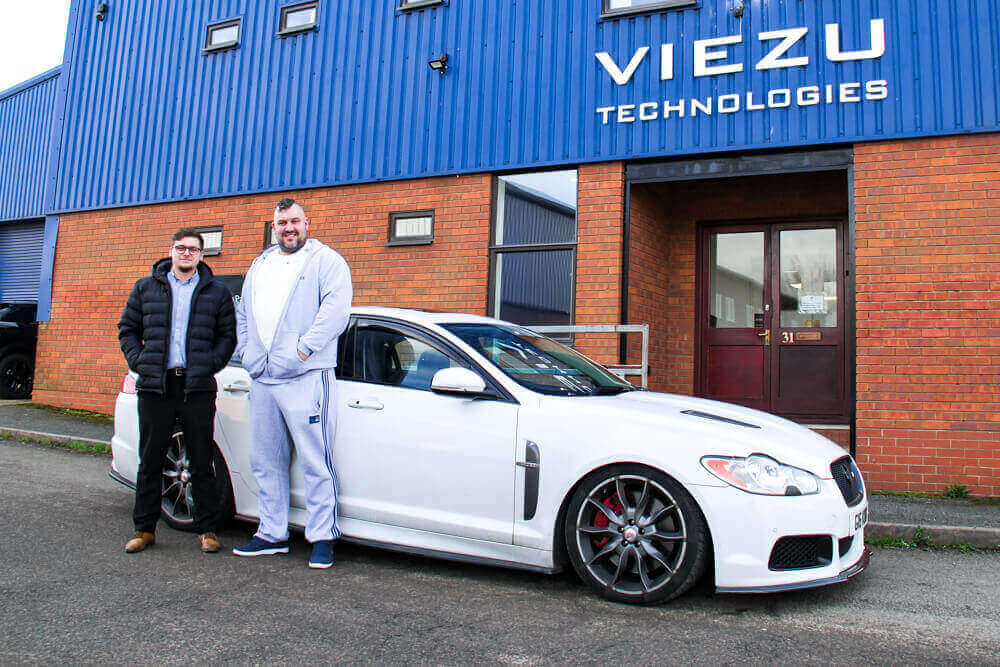 Their product knowledge and engineering skills are untouchable! It was worth the 300 mile drive from Newcastle. VIEZU completely transformed my car. It is now a total beast, you can't help but grin when you're driving it!
What an absolute weapon my car is now! Unreal, totally changed. It's like a jet plane with no wings. Cant thank you guys and girls enough. I am one happy bloke!
Thanks again VIEZU!
A. Conway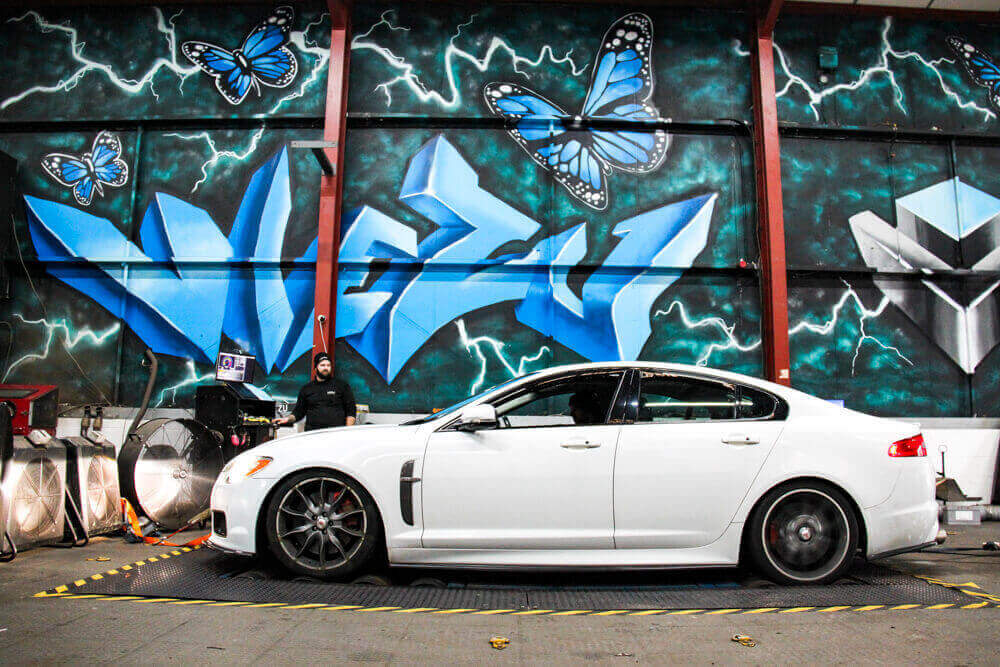 Had a stage one map the team was more than helpful ☺️
Fantastic service. Very friendly and professional team. Would highly recommend. Very pleased with the results.
I was lucky enough to be able to volunteer my car to be the first to get Viezu's newly developed cat-back exhaust for my V6 Jaguar F Type. It's beautifully made and valved, in closed (quiet) mode it's just a little louder than stock but a deeper tone. With valves open it sounds incredible, a slightly off-beat burble at low revs and a great deep howl when you open up the throttle. The gear shifts sound crisper too and pops and crackles on the overrun. Many many thanks to James and all the team at Viezu for a great job, very happy with the results!
As a new approved dealer working with Viezu has been great. We get the support when needed and unlike many other companies the support is available 7 days a week usually up to 9pm which is fantastic. We'd like to make a special mention for Nico Seaton. He is a credit to the company and he resolves all of our queries on the call. He has been on hand to help with our technical queries and even helped whilst we were out on a job. For a new business the level of support available is key, and Viezu gives us that confidence to be able to go out on jobs and know that we have backing and support from the techs. There have been times i've felt a question i had was silly or something everyone should know, but Nico along with the rest of the team never make you feel inept or i capable of doing a job. They help and provide key information which is fantastic. Thank you Viezu, Nico and the team for the support and help so far. NP Tuning Ltd
Excellent customer service! helped me find an exhaust that would fit my car and fast fitting service. A bunch of top blokes will definitely be recommending you guys! Cheers James for sorting us out a fault free service Sam Green
HI Viezu remapped my 2006 Range Rover L322, and now has a very handy extra 25hp (+15%), and a whopping 70 lf ft extra torque, nearly 20% extra!! Excellent customer service throughout from James, it has made the car smoother and more flexible to drive, and even some extra economy to boot! Would thoroughly recommend Viezu, great value for money, and very nice professional people to deal with.
Using Viezu for a month now as a dealer, the support is excellent and the staff are very helpful, the initial training was free and support is there for whenever you need it. Even if files are cheaper elsewhere I would still stick with Viezu.
I am from the U.S., and I purchased the mygenius tuning device for my 2019 F Type. James Whistler was the gentleman that walked me through the process and I had a great experience. James answered all my questions always responded in a timely manner. I also have to mention Joshua Gould who sent me the software for my vehicle and answered additional questions I had about the installation process. Viezu Technologies is a great business and I am very pleased with the results of my self-tune! If you want fair prices and great customer service, go with Viezu!
Recently purchased and had fitted an Armytrix exhaust for my convertible Audi S5. I found Viezu to be competitive on price and were very professional throughout the sale - Ian would regularly follow up and keep me updated with progress when determining which was the right spec for my car, which was great. They also identified early on that it takes a few hours to install an Armytrix exhaust, something a couple of other places hadn't mentioned - so would likely result in a higher cost than quoted. Once fitted, I found myself smiling the whole drive home and would have been worth driving another two hours for, as I didn't want to stop! If you like the silence and tranquility of an electric car, the Armytrix exhaust isn't for you! Special mention to James who was great. Kept me up to date on the installation - sadly confirming my stock exhaust was broken (which I suspected, so was good timing doing this) and even arranged for one of the team to drive me to Costa and then pick me up when the installation was complete (who was also very nice to talk to in the car). If Viezu were more local to me, I'd have no hesitation using them again for other services such as ECU remaps or part upgrades. Thanks!