VW Golf Tuning and VW Golf ECU Remapping at Viezu
The VW Golf Tdi is one great car to tune, VW tuning is one of our passions at Viezu, and of all the VW range of vehicles, tuning the VW Golf 1.9 TDI is one of the greatest satisfactions in tuning, the light nimble VW Golf responds so well to the tuning, and because the engine is used across the range it is very versatile to the ecu remapping and tuning.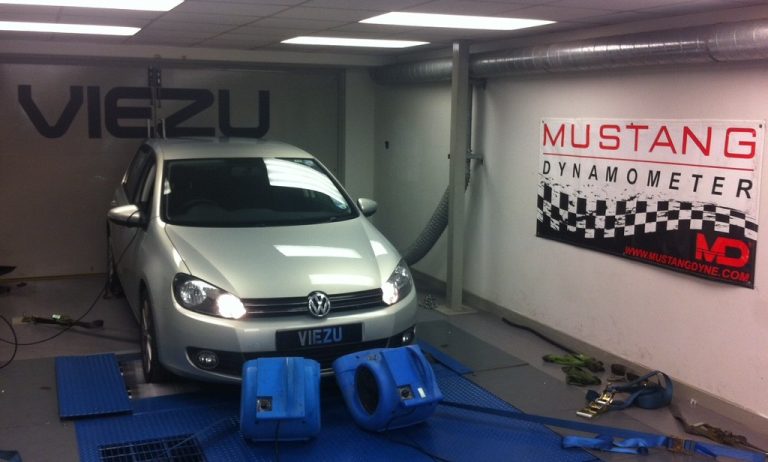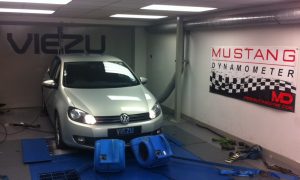 Viezu's VW Golf tuning and VW Ecu remapping can easily add an additional 40bhp without over-stressing components or affecting the vehicle's use and reliability in any way, and further, if the tune is set up correctly 3 or even 4 mpg improvement can be achieved offering VW Gold fuel economy.
Your VW Golf will feel smoother and considerably more responsive across the whole rev range, throttle response will be significantly improved, and the acceleration will blow your socks off, and all this from a VW TDI Diesel!  And that's a money-back guarantee.
Here at Viezu, we are constantly developing our ECU remapping and VW tuning services. All development work is carried out in Viezu's state-of-the-art environmentally controlled dyno house, on our 3000bhp rolling road and emission testing station. Viezu specialises in Vag tuning, Audi tuning, VW tuning and performance parts. The Golf TDI  tuning is very responsive indeed, as is the VW Golf GTi and Golf R32 tuning. VW Tuning is available for virtually all the Vag range of vehicles, both petrol and diesel.
If you would like to see more of our VW Golf tuning and VW Golf ECU remapping, and specifically on our Golf diesel TDI tuning here. V-switch VW Golf tuning kits can also be bought for home use in our Viezu store
If you would like further information, please see our website at www.viezu.com, or mail at info@viezu.com; we have over 400 dealers around the world and are happy to assist with any questions   
If you want to enhance your car's performance, complete the enquiry form below, and we will contact you to discuss your needs further.