Specialist Jaguar & Land Rover Servicing and Maintenance at Viezu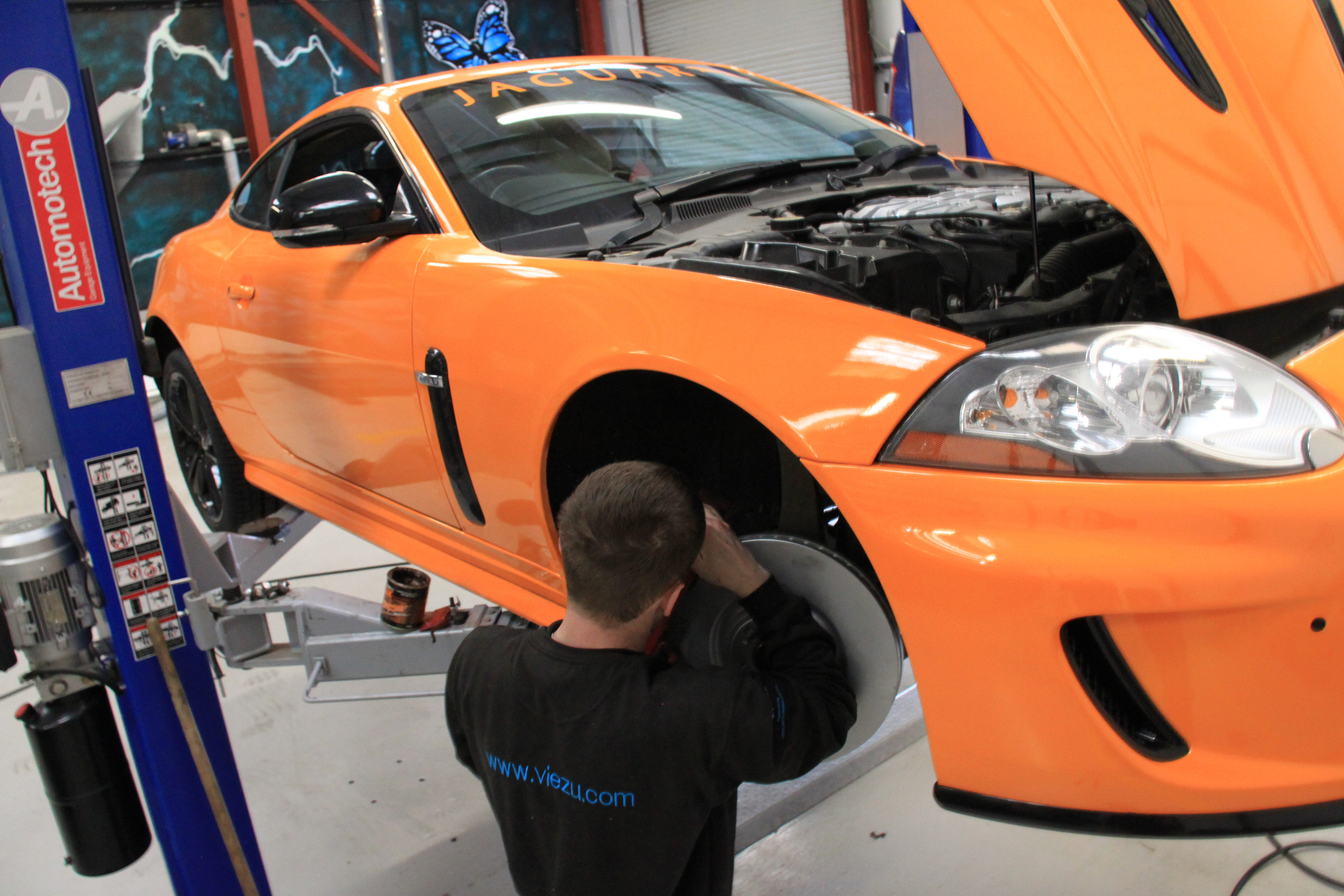 Viezu Technologies is delighted to be able to launch specialist Jaguar servicing and maintenance and Land Rover servicing and maintenance at its UK headquarters, near Stratford-upon-Avon, Warwickshire.
A new, fully-qualified, Jaguar-trained addition to the workshop team means that Viezu is able to extend the services it offers from Jaguar ECU remapping and Land Rover ECU remapping to all Jaguar servicing and Land Rover servicing and maintenance requirements. Viezu's highly qualified technicians are able to offer all services including suspension maintenance, repair & upgrades; brake servicing and upgrades; filter and spark-plug changes as well as offering a wide range of performance parts to increase the performance and improve the driveability of your Jaguar or Land Rover.
Viezu can offer customers a choice of either Jaguar Land Rover original factory parts or aftermarket parts. With competitive labour rates starting from £75 an hour, Viezu can service your Jaguar or Land Rover cheaper, while offering a great service. Customers are welcome to watch and talk through the work being done to their Jaguar or Land Rover, or take advantage of the opportunity to relax in our comfortable waiting area with television, free WiFi and complimentary refreshments.
Viezu's state-of-the-art Midlands workshop is conveniently located in Bidford-on-Avon, Warwickshire, and is easily accessible from the M5, M40, M42, M6 and A46. For more information about the servicing and maintenance services that Viezu can offer for all Jaguars and Land Rovers, please visit https://viezu.com/about-us, call us on 01789 774444 or email info@viezu.com stating your vehicle make, model and requirements and one of our team will get back to you to book you in.