Extreme Jaguar F- Type tuning the fastest F Type on the Road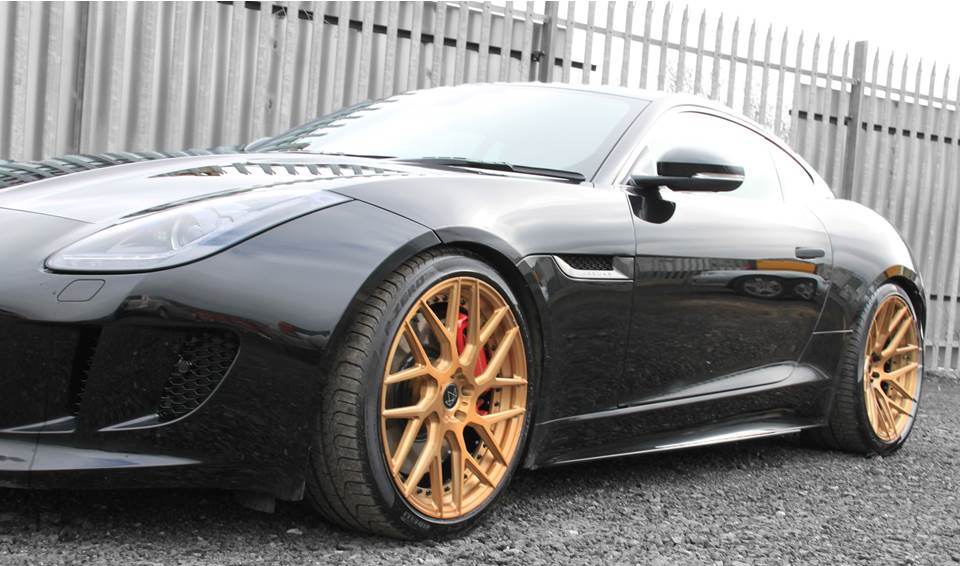 Viezu Technologies has launched what it believes is the fastest Jaguar F-TYPE on the road, with the culmination of the 'Project Predator' project. Extensive work to the engine tuning and ECU remapping results in a 650bhp Jaguar F-TYPE monster, while performance upgrades under the bonnet and styling upgrades to the exterior complete the work of art.
The Jaguar F-TYPE performance ECU remap was tested and refined over several weeks on Viezu's 3000bhp Mustang dynamometer until 650bhp was achieved and a top speed of over 200mph, making the Jaguar F-TYPE 'Project Predator' a true joy to drive.
Several mechanical upgrades under the bonnet were delivered to further boost the power and performance of the Jaguar F-TYPE, including high-flow air filters for increased combustion and throttle, and an uprated supercharger pulley. This is the secret recipe for this upgrade, which brings the software upgrade to life by increasing supercharger boost pressures to perfectly match the enhanced fuelling from the ECU remap, delivering dramatic reductions in 0-60 times and increasing power delivery across the whole rev range.
Viezu has lowered the suspension of the 'Project Predator' F-TYPE by 30mm, which improves its poise and stance on the road, while harder, stronger suspension parts, joints and rubbers have been fitted to improve responsiveness.
Viezu has also added a high-performance full manifold back exhaust system to the Jaguar F-TYPE with two different, switchable sound levels – 'loud' and 'really loud'. The high-performance exhaust system boosts performance even further by enabling more efficient cycling of exhaust gases through the engine, while Viezu's 'fighter jet' exhaust tips add an element of subtle, refined styling.
Exterior styling was also extremely important to the 'Predator' project and the addition of carbon-fibre styling adds subtle, polished elements to make the Jaguar F-TYPE stand out from the crowd. Carbon-fibre bonnet vents, a front carbon-fibre splitter and a unique carbon-fibre rear diffuser were all added, as well as window tinting. Finally, to complete the look of the Jaguar F-TYPE 'Project Predator', hand-cast aluminium wheels were added. These are available in 24 different design options and 28 different colours so you're sure to find wheels that match your taste and personality perfectly.
For more information about Viezu's 650bhp Jaguar F-TYPE 'Project Predator', please call +44 (0)1789 774444, email info@viezu.com