Tuning and vehicles Emissions, Diesel tuning explained at Viezu  
In the midst of discussions around vehicle emissions and manufacturer-type approval processes, vehicle tuning for the economy clearly raises questions about the impact on emissions. Viezu has long since taken the view that all vehicles need to be benchmarked for its actual performance before bespoke tuning is supplied.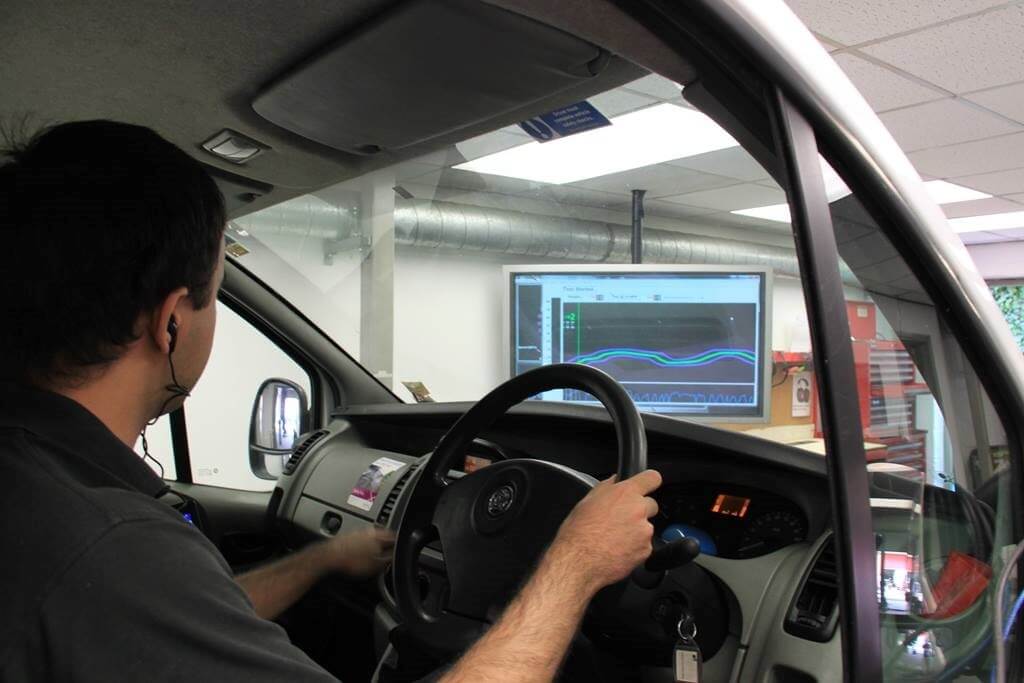 At the core of Viezu?s philosophy is that, when a vehicle is tuned, it must not have an adverse effect on emissions. Indeed some of the UK largest fleet operators require this position as one of the performance criteria when looking at Viezu?s fuel saving solutions.
In-house and independent testing of our products demonstrates negligible impact on emissions, in many cases zero impact and due to the fuel savings achieved, a proportional reduction in CO2 is seen. An example of this can be found when we look at the principal equation: 1 litre of diesel burnt produces on average 2.68Kgs of C02, then, ?x? litres of fuel saved x 2.68Kgs of CO2 = carbon reduction
Up to a 15% reduction in overall emissions is achievable and up to 25% reduction in smoke opacity is measurable.
All of Viezu's tuning is put through rigorous testing per vehicle make and model so we know exactly how the vehicle is performing on the road before we develop a fuel saving solution for it. The type of journey, payload and driving styles are all taken into consideration.
Zero emission impact economy tuning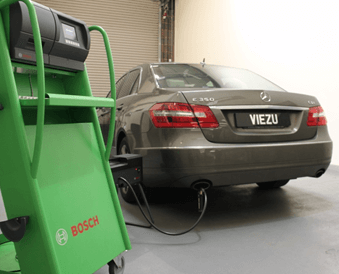 Product demonstrations are available as we know seeing is believing! Here is some technical stuff to consider.
Viezu's tuning is custom to each customer's needs and requirements; this includes understanding the vehicle's use and weight – for example where a vehicle is heavily loaded and, let?s say top end performance is not a requirement; a small amount of additional power can be added lower in the rev range. This helps with pulling away and tackling hills and gradients – at no time does the power (or emissions) exceed the original specification. The vehicle power simply comes to hand a little sooner.
By contrast the same amount of power and fuelling is removed higher up the rev range, thereby encouraging the driver to stay in the ?eco? driving range and not rev out the vehicle and engine. This is the result of giving at one point and removing at another, it keeps the tune in perfect emission balance. This theory has been assessed at Viezu by the Department of Transport and was accepted as sound practice.
There are many fuel saving methods and techniques in the marketplace and Viezu has conducted a significant amount of research and testing to find the ones that actually deliver results, not just any result, the right result ? not one that has an adverse effect on the vehicle's performance, driveability or emissions.
Viezu's facilities are equipped with the latest test and measurement equipment so you can be confident in the results that you receive.
If you are looking at further fuel saving and are looking at various methods and techniques; make sure whatever it is, is thoroughly tested and independently by a reputable body. Verify quality marks for assurance and guarantees and remember Viezu also has a testing facility.
If you are concerned about the rising cost of fuel, your vehicle management budget is decreasing each year, you are having to run your vehicles for longer, you have already installed tracking systems and invested in driver training, electric vehicles not quite doing it for you yet and hybrid conversions too costly and ROI way too far in to the future ? you may want to consider custom vehicle tuning from Viezu to meet your fuel saving needs. Viezu Vehicle Tuning Solutions introduces BlueOptimize to enhance the equation of More Miles Less Fuel!
Get BlueOptimize from just £5 per month and start saving.
1. Up to 20% savings on the cost of fuel 2. Up to 20% reduction on emissions 3. Zero proven impact on warranty and zero impact on residual value 4. No mechanical modifications 5. Minimal downtime for busy vehicles installation in less than 1 hour 6. One-off installation fee, or, from £5.00 per month 7. Return on investment within 6 months or less 8. No on-going maintenance fees only fuel save monitoring 9. Reset vehicle to standard at any time 10. Guaranteed instantaneous fuel saving with a no obligation free trial call 01789 774444 https://viezu.com/
If you want to enhance your car's performance, complete the enquiry form below, and we will contact you to discuss your needs further.