Learn to remap with the VIEZU Technical Academy
The VIEZU Technical Academy offers a variety of courses; learn WinOLS, Learn ECM Titanium, Learn Swiftec, Learn MAP3D and Learn Race 2000 with the VIEZU Technical Academy.
LEARN HOW TO USE REMAP SOFTWARE ONLINE
The VIEZU Technical Academy offers online training to train online for WinOLS, train online for ECM Titanium, train online for Swiftec, train online for MAP3D and train online for Race 2000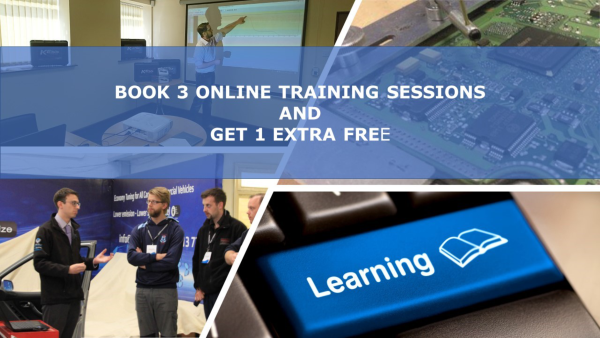 VIEZU offer Online / Distance Learning Training Courses, for WinOLS Course, ECM Titanium Course, Swiftec Course, MAP3D Course and Race 2000 Courses are available online in 2-hour training session modules all throughout the year.  This March 2020, we are offering an extra online session FREE when you book 3 consequtive online training sessions*.
Online remapping training courses are a great way for busy people to catch up on some training. Train at your own pace and most importantly, your own convenience, whilst saving on the cost of travel.
All for just £250 + vat per pre-booked 2-hour Training Session Online
Online Training Sessions are available 9am – 4pm Monday – Friday
You and your trainer are in a one-on-one environment, so the time is dedicated to you and your requirements alone.
Trainers at Master level file writer on the leading ECU remapping software types
Trainers are experienced and can move at a pace that is just right for you
The Online ECM Titanium Course and Online WinOLS Course is quite suitable for Online Training. VIEZU has experienced IMI Approved Trainers and have all the skills and real-life experience to guide you through your learning requirements.
HOW MANY 2-HOUR SESSIONS WILL I NEED?
COMPLETE BEGINNER
For complete beginners – if you have not used the software before, we suggest 4 -6 sessions for each fuel type you wish to learn.
Sessions are all done one-on-one and live via skype and conducted by a Master WinOLS Trainer and tuner.
Depending on your pace of learning, the trainer will assist you in all aspects of your knowledge development. So, if you are a quick learner, or are already using the software, the training can be adapted for you.
MORE EXPERIENCED WITH REMAP EDITING SOFTWARE
We can move at your pace and focus on vehicles or marques that are of most importance to you.
CAN I REALLY LEARN HOW TO REMAP FROM AN ONLINE TRAINING COURSE?
Yes! You may be asking yourself this question, and a few students may be a little apprehensive at first, perhaps you are not sure how it will work.  However, please be assured we are a very experienced training provider.
THE MARK OF QUALITY
We are an IMI Approved Training Centre; this means our training standards are independently audited by the most renowned automotive quality standards institute in the world.
TRAINING DELEGATE FEEDBACK
We receive exceptionally good feedback from past students on all aspects of our training programmes, and you can see some of the student testimonials here. Our track record for online training is extremely successful.
WHAT TO EXPECT IN THE ONLINE TRAINING SESSION?
In a 2-hour, one-on-one training session dedicated to your training requirements, a great deal of ground can be covered at your own pace.
It is also important that your training is at a frequency that optimizes your learning, so we make the following recommendations to our new students:
Only one Online Session per day, or one every other day
Keep the gaps between training sessions short, no more than one day
Avoid putting too many sessions together in one day
It's also important your keep the gaps between training sessions short, so your knowledge can start to build as your put each element of learning into practice.
There is a lot to go through, software to configure and learn, and we want you to practice what you have learned between the sessions so we can all be happy you are progressing.
CAN I BOOK AND PAY FOR ONE SESSION AT A TIME?*
Yes. You can book and pay for just one session at a time, though and if you know you want a few sessions in quick succession, its best to pre-book them to secure the dates.
Contact VIEZU today and arrange a training session at a time and date convenient to you – info@viezu.com.
CLASSROOM TUTORIALS