Viezu's On-line Tuning File Service – Processing Tuning Flies 24hrs a day 365 days a year!
Car tuning and ecu remapping files from VIEZU
Viezu Tuning service- The unique Viezu Tuning File Dispatch Service. This is an additional tuning and remapping service for  Viezu Dealers giving them more choice in how to access their tuning car tuning and remapping tuning files. Our tuning file dispatch Service enables you to process KessV2 tuning files outside of our normal opening hours and will always be live 24 hours a day, 7 days a week, giving more flexibility to our international and national based car tuning dealers. This, alongside our Pay As You Go payment system, means you can better plan your customers tuning and your finances.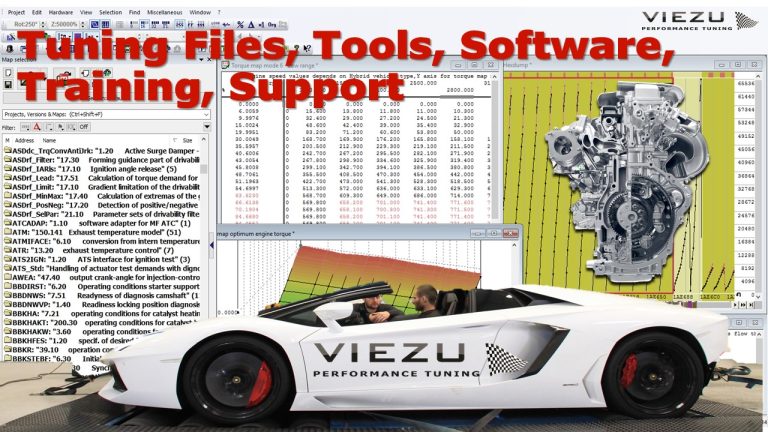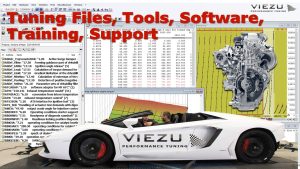 The Tuning Service and How It Works Using our tuning file dispatch Service is as simple as attaching your tuning file and choosing the tune and remap level that you desire. Our custom made tuning and remapping software will automatically decode your tuning file and perform all the necessary steps to get your tune file ready. Our tuning software system is designed to learn from previous tuned files and can create a custom tune file without any human intervention, providing it has seen it before. If this is a new variant then this is sent to the Viezu Technical team to process and will be added to the service meaning that over time it will support more file types. There are already 15,000 tuning file variations available for download.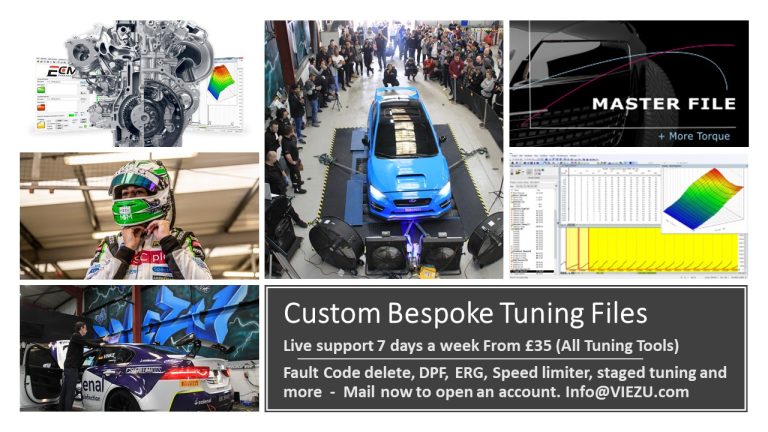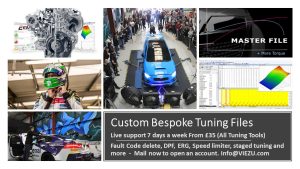 Car tuning and ecu remapping files from VIEZU , our Pay As You Go payment system, unique to this service, means that you only pay for the file when it is ready meaning you only pay for the tuning files you need, as you need them.  We also reward you for your use of the system, with 5 files or more processed within the month will give you a £10 discount for the next calendar month.
You can see more here : https://viezu.com/services/tuning-files/
Our tuning file and ecu remapping sile service will create your tune files from the same research we have made with manually made files giving you the same custom tune files
To start using our unique online tuning file service simply upload your KessV2 read files to the File Dispatch Website. No sign up or set-up needed. You can e-mail technical@viezu.com or contact the Technical Department on 01789 774444 to discuss this service or any further information on how to use it. We have now moved office, you can find our new HQ offices here VIEZU Tuning let us know if we can help with any of our car tuning or ecu remapping needs.