Nissan Juke Exhaust and Tune Package- Nissan Juke Tuning Packages, exhaust and remap Offer The Nissan Juke is fast becoming one of the most popular Mini SUV cars on the market, with its coupe styling and lights inspired by the rally cars of the 80s it has captured the attention of the industry the world over. Viezu Technologies are among those that have been inspired by this quirky and loveable Nissan.
The Nissan Juke tuning for the 1.6 DIG-T is a confidence inspiring and spirited drive so Viezu Technologies have put together a package for Juke owners that want a little more. A Milltek Sports exhaust system with secondary catalyst bypass adds just a little more rumble to the exhaust while improving gas flow and a plug and play tuning device will add a little more get up and go.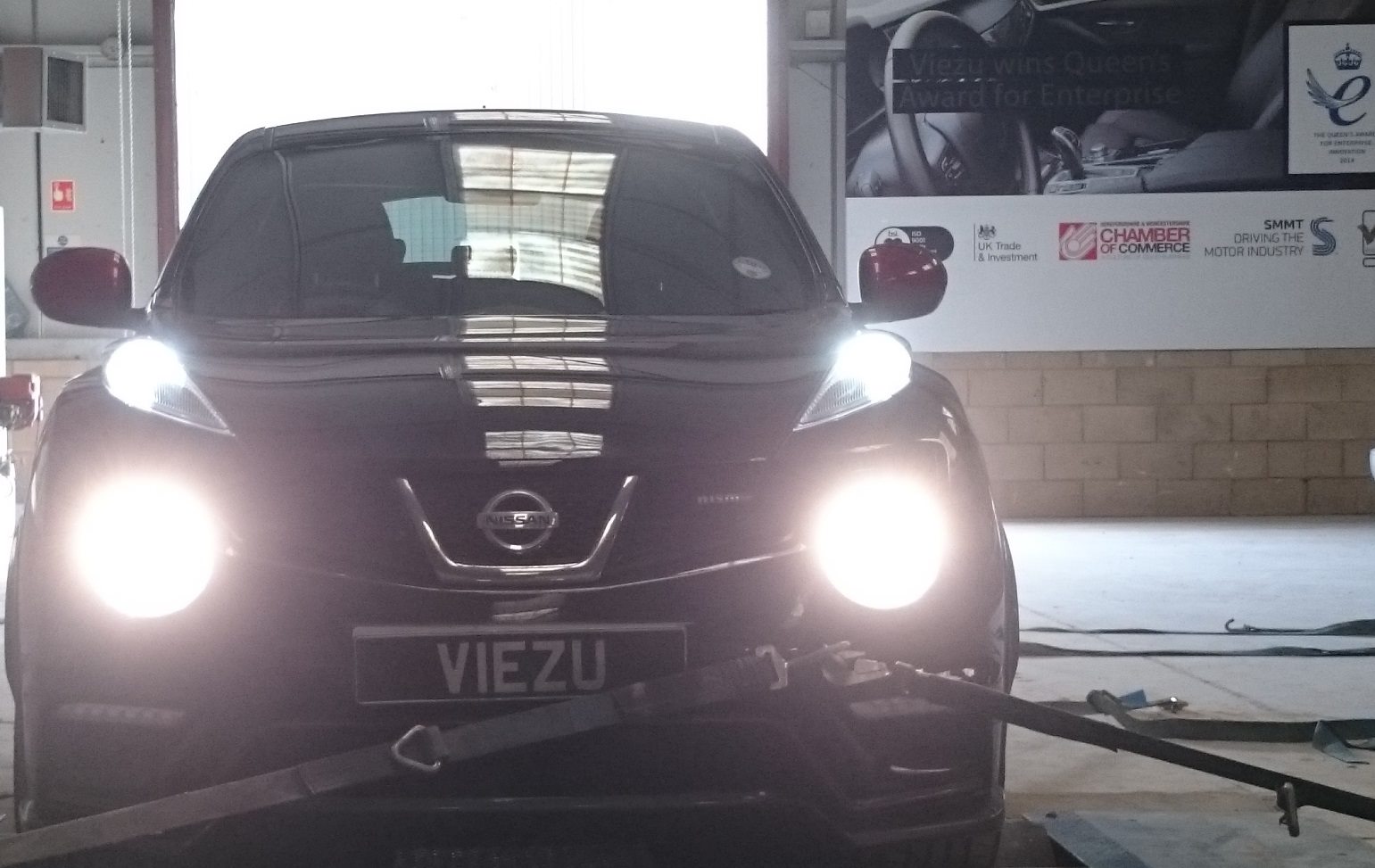 Viezu are offering this package to the first 15 customers for the amazing price of £900 including VAT and fitting as well at our huge 6000sqft workshop in Warwickshire. Each vehicle will get a ramp inspection and at a reduced rate of £35 we will run the vehicle on or 3000 horsepower dyno. Alongside this offer Viezu Technologies can offer diesel remapping on DCI models for economy or performance and we have a developed, tried and tested brake line kit in braided stainless steel to help with brake pedal feel. Let our expert technicians check your vehicle over and advise on how we can improve your Juke.
If you are interest in Nissan Juke tuning, please mail us at Viezu  info@viezu.com