Jaguar F-Type Tuning – V6 and V8 Tuning for your your Jaguar F-Type
Viezu Technologies Jaguar F-Type Tuning. Jaguar F-Type tuning, the first true sports car from Jaguar in 50 years. Be it a V6, V8, coupe or cabriolet they are all truly magnificent cars, and just ready for a little tuning and remapping. Viezu Technologies are proud to offer the best upgrades and enhancements for your Jaguar F-Type tuning, we can offer sports suspension upgrades, braking upgrades and Jaguar F Type exhaust systems.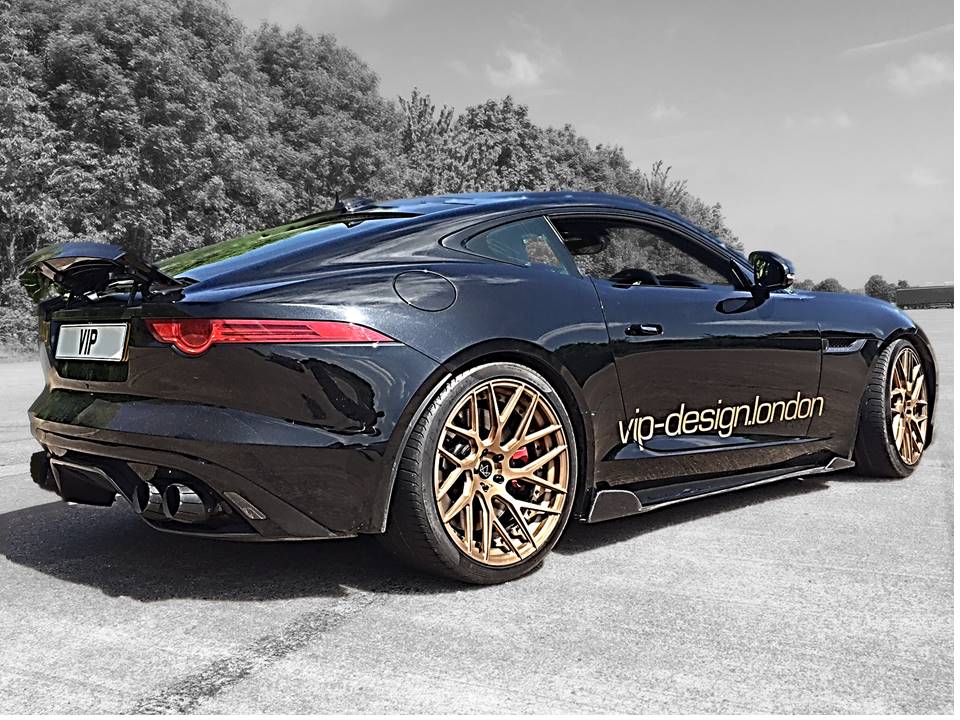 Viezu Technologies are currently offering a fantastic package for your Jaguar F-Type of an ECU remap and an uprated supercharger pulley to give a boost in low end torque and high end horsepower for the amazing price of £995 including VAT and fitting. We have on site facilities for fitting these Jaguar F Type upgrades and Viezu also have a 3000 horsepower, 4 wheel dynamometer which we can show you in real world terms how this package will improve your F-Type. You can see more of our Jaguar F Type tuning here in the VIP shop https://www.vip-design.london/product-category/the-collection/jaguar-packages/jaguar-f-type/
Or all our Jaguar tuning coverage is show here: https://viezu.com/shop/cars/jaguar
Jaguar Tuning – its true, it is good to be bad
This offer does not stop at F-Type, we can offer the same great price for Jaguar XFR, XKR, XJ and XJL Super Sport models too. Viezu are passionate about tuning and we aim to help you achieve the very best from your Jaguar so come and put us to the test. Contact info@viezu.com to see what we can do for your specific vehicle.
Viezu's new 6000sqft workshop based in the heart of England in Bidford On Avon, Warwickshire is easy to get to wherever you are and being only 10 minutes from historical Stratford Upon Avon there is plenty to do while our expert technicians carry out the work. We also give each and every car we have in a thorough check-over and will advise if there is anything needed or any other way we can improve your vehicle.