JAGUAR Pops and Bangs, Crackles and Burbles Overrun vehicle tuning and engine remapping
Viezu Technologies are world renowned for their ECU remapping, performance tuning and vehicle tuning capabilities with JLR, Jaguar Land Rover tuning being one of their core supported vehicle brands.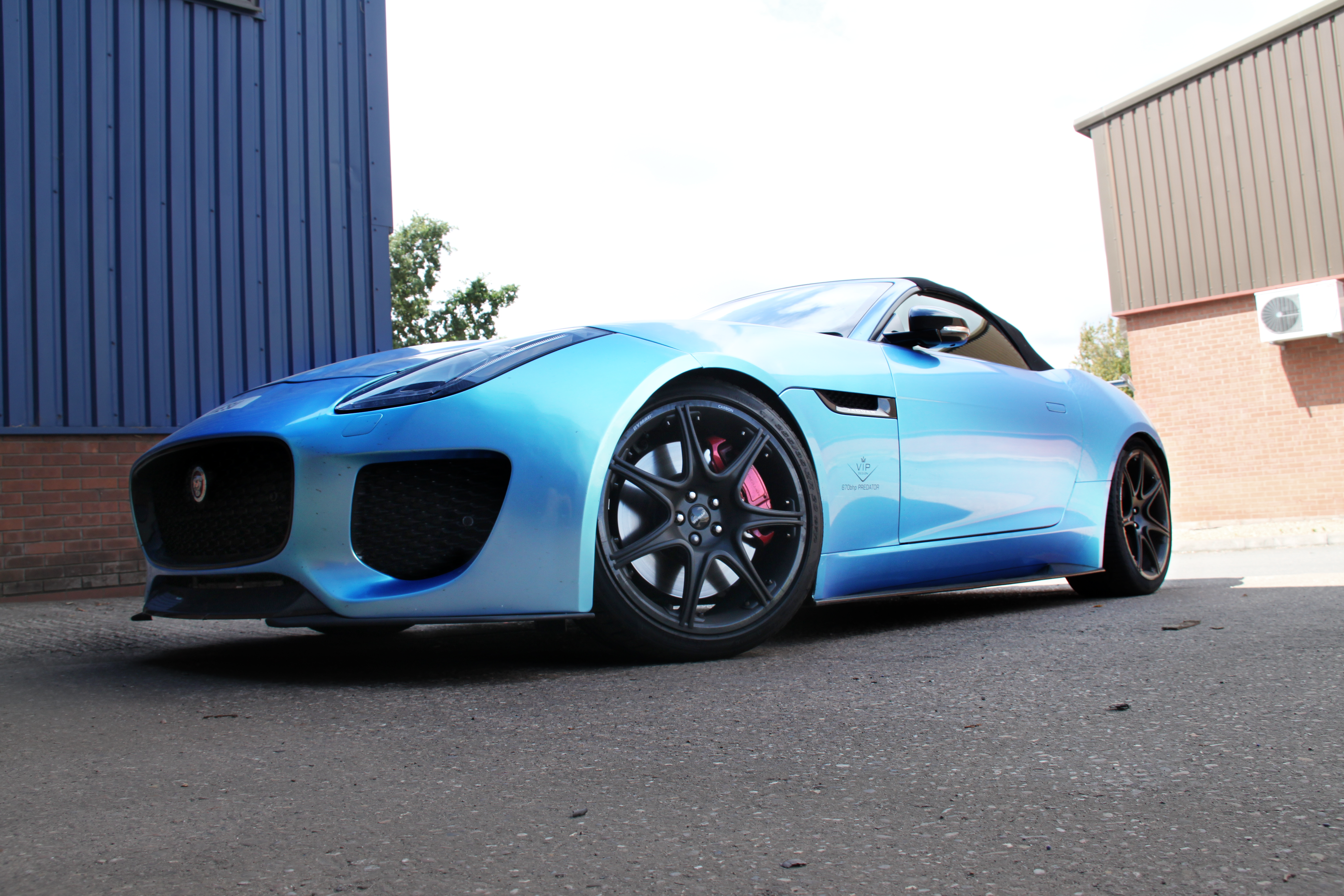 Jaguars have long been established as a luxurious car that doubles as a little bit of a wolf in sheep's clothing with the range of supercharged engines squeezed under the hood.
VIEZU have a real soft spot for these super car cats, Jaguar tuning is at the core of what we do, we also own, run and drive these cars ourselves too. For years Viezu have been remapping the Engine Control Unit with their highly customised bespoke Jaguar tuning calibration. Now VIEZU are able to provide the 1980's supercar overrun characteristics to these phenomenal vehicles.
It has often been said that the villains and bad guys in films drive Jag's. Jaguar themselves even ran a commercial saying as much. Well combining the power and torque from the Viezu Technologies bespoke engine remap and the brand-new Jaguar pops and bangs from Viezu, your Jaguar will come to life as a true beast of a car. The only car any bond villain would want to drive!
With countless hours of research and development spent adjusting and refining the Jaguar engine tuning and calibration, Viezu are now able to introduce a overrun, pop and bang, effect to the exhaust note.
Whilst driving around town or the highway in auto mode the gearbox auto shifts up and down just below the activation point of the new Jaguar pops and bangs map calibration. Nudge the car into sport and take over with the paddle shift then the exhaust comes alive. Above 4000rpm is the activation point meaning as soon as you lift off the throttle, the sound of the 80's supercars such as the Ferrari F40, come burbling and popping through the exhaust system and out of the tail pipes.
For an example of how this can sound, please take a look at this short video Jaguar Tuning Pops !
Bring the 80's supercar exhaust note to your JLR car today with Viezu's bespoke pop and bang engine recalibration software.