Jaguar F Type P450 tuning and remapping
Last week we had this stunning Jaguar F-Type P450 5.0L V8 2020 in the workshop for a remap and dyno
The stock stats for this Jaguar F-Type P45 are 450 BHP and 580 NM Torque.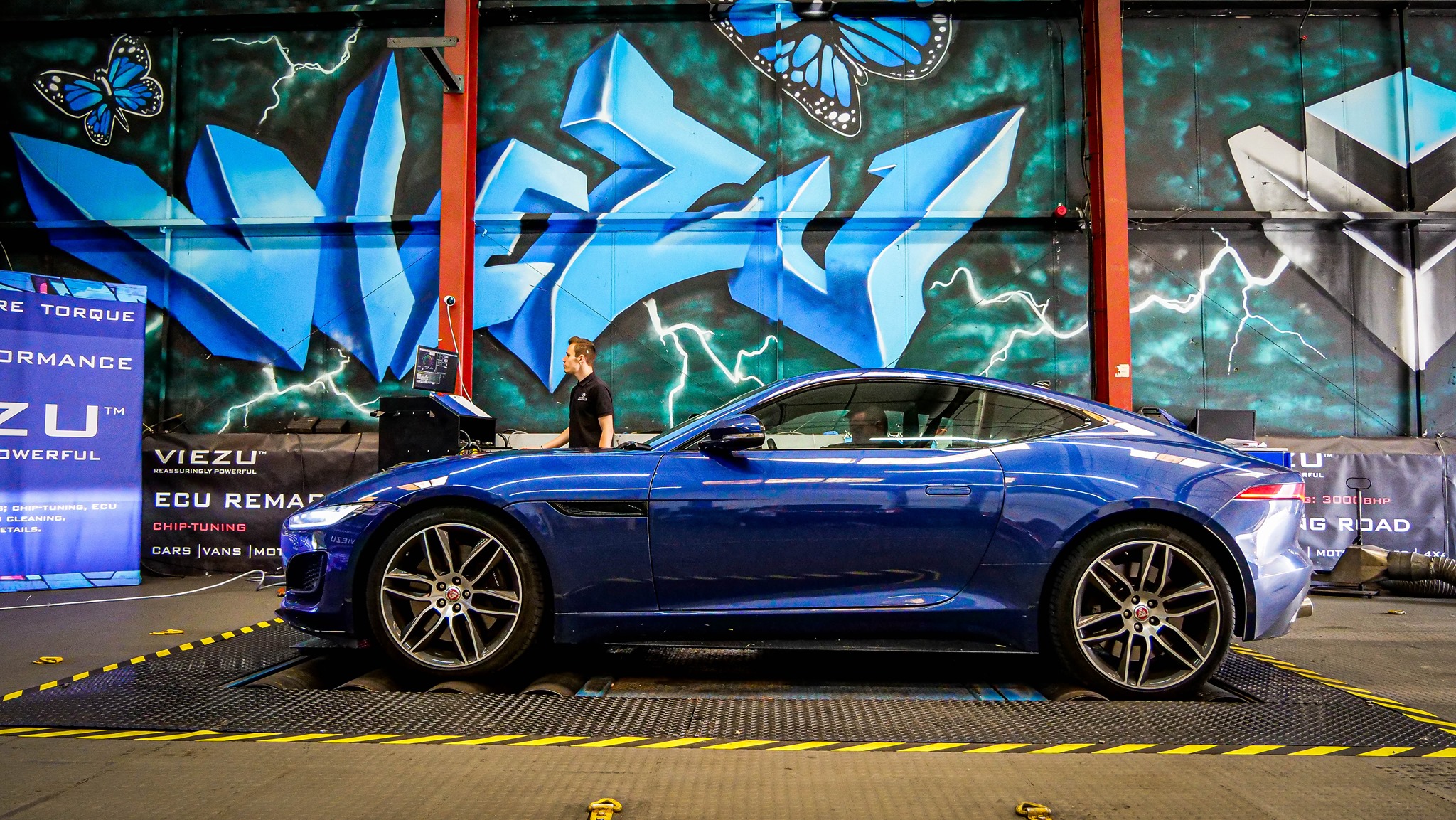 So can we turn this Jaguar F Type P450 – to P600!!! After all its the same engine, injectors, and supercharger in the P450 as is fitted to the Jaguar F Type V8 R and SRV, which push out 575bhp as standard – so there should be much fun to be had, with the knowledge nothing is going to be stressed to much as this type of power and performance is already available from the same set up in other models.
The brand new P450 Jaguar F-Type, with the new aggressive facelift, blew us away on the dyno. Rated at 450PS or 444HP and 580NM, this detuned F-Type ran well over the stock factory figures when we baselined it on the dyno.
The stock vehicle ran a very impressive 480HP and over 600NM of torque!!!
Jaguar Tuning – Time to let the cat out of the bag!
True to form, after a Custom VIEZU Tune, remap and a dyno the final performance stats were; 598 BHP and 780 NM Torque.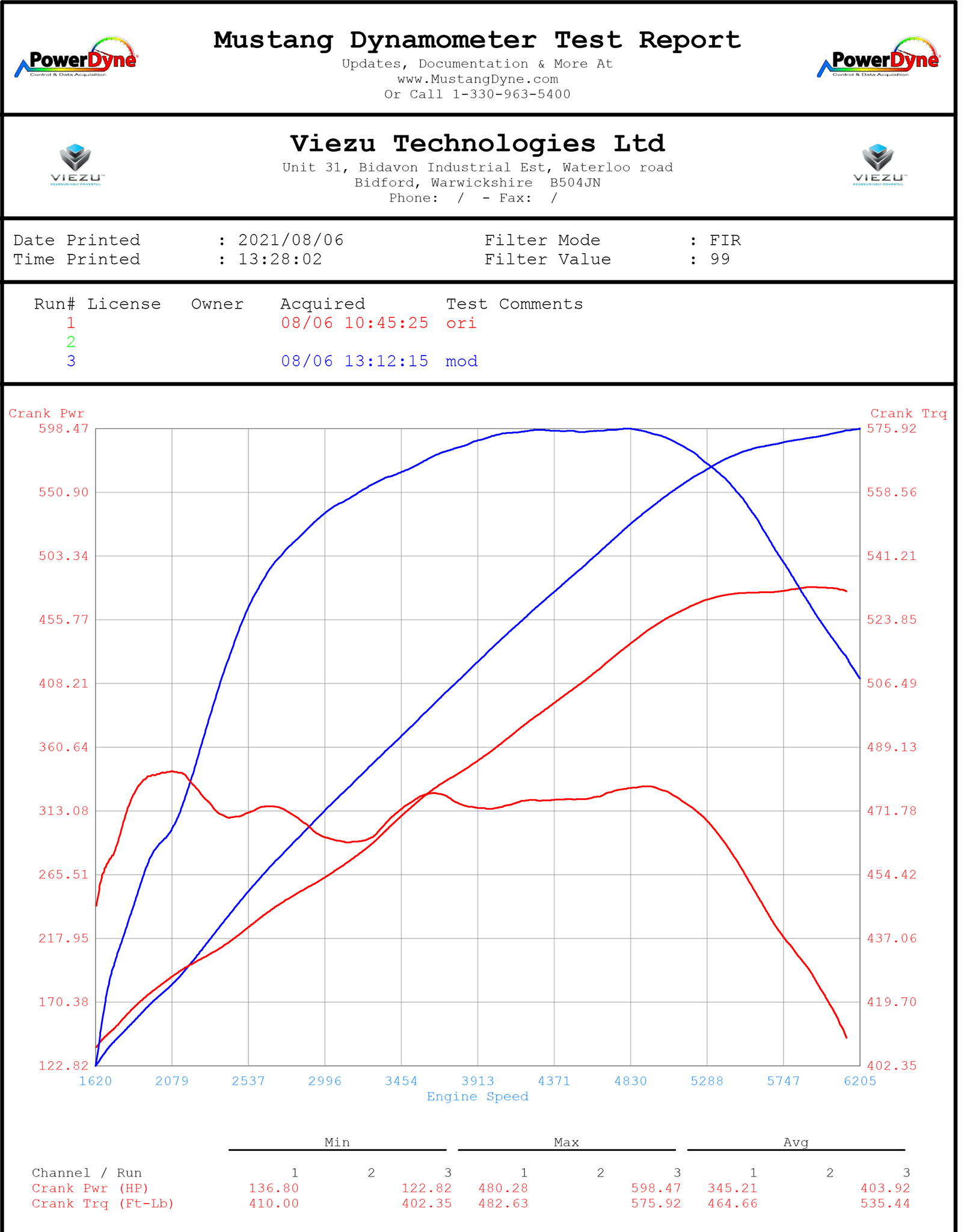 Cranking the volume up with the Viezu Performance tune, the P450, thanks to its clever 4wd system, put down a mind bending, tarmac scaring, 598HP and 780NM of torque!!!
The P450 now has the power to go with the new aggressive styling.
Viezu and its sister company Paramount Performance have been tuning Jaguars since 1985! Paramount cover the full range of Jaguar vehicles from the classics to the new modern Jaguars. Services include, Tuning, styling, remapping, exhaust systems, 200 cell cats, suspension, and full restoration services.
UK fitting centres, and worldwide mail order available
Contact Viezu today to unlock the true potential of your vehicle If you would like to enhance your vehicle, give us a call on 01789 774444 to get booked in! or mail us at Info@VIEZU.com