PERFORMANCE EXHAUST SYSTEMS: AN IMPRESSIVE WAY TO BRING STYLE SOUND AND PERFORMANCE TO YOUR CAR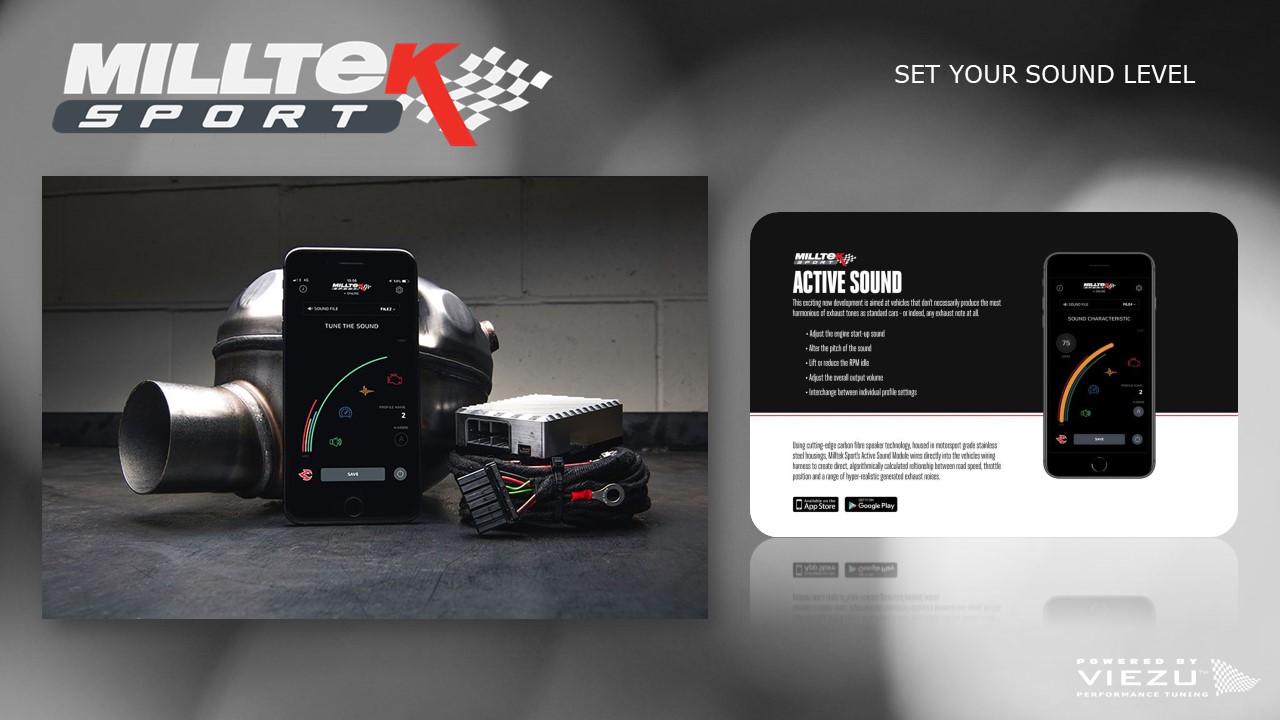 Driving a high-powered vehicle can be a real treat for your senses. The emotional intelligence that kicks in when you feel the driven power of the car and experience the familiar smells associated with it, hear the sound of the engine and rumble from the exhaust – all this together brings everything alive and focused on the one thing that's happening – you are being propelled under your own pedal control! Seeing the road, anticipating your next gear change, brake action or manoeuvre.
Trust us, just feeling the power of your car as you accelerate and the sheer thrill of being at speed control can be quite good for the soul.
If you have a nice car, and we're not just talking about sports or hyper-sports cars here – just the car you like and love, you know how good it feels when you see appreciative onlookers as you rumble through the roads – let's not be bashful, it's very satisfying indeed.
The heartbeat of the car can be associated with different places, the first thing you hear or the last thing you hear – or both perhaps.
VIEZU are experts in automotive performance and much of our research and development is based on our customer feedback.  A very common request, and is trending very highly, is around the sound of a growling exhaust system.  Something to categorically get your heart pumping. To delight (or annoy!) onlookers!
Most customers want to have that burble and rumble and the truth is most of the top-quality manufacturers provide resonated and non-resonated exhaust systems on most vehicles.
Depending on your intention to delight or annoy onlookers (or neighbours) you can select, appropriately, since resonated and non-resonated systems are widely available.
WHAT IS THE DIFFERENCE BETWEEN A RESONATED AND NON-RESONATED EXHAUST?
RESONATED – a resonator is a box chamber incorporated into the exhaust system; this has the effect of making the exhaust QUIETER.
What does non-resonated exhaust mean?
NON-RESONATED – a non-resonated exhaust system will be a LOUDER EXHAUST NOTE since it will not have the noise reduction qualities of the resonator.
WHEN YOU HAVE A SWEET TOOTH….
You know what annoying question you get after a great meal, "Would you like pudding A or pudding B?"  in your mind's eye all you can think is, what is this annoying two-letter word "or" Since you want both…. confused? read on…!
No more two-letter words to deprive you of your joy, making you choose, naughty words!
BE SATIATED BY THE VALVETRONIC SYSTEM
The high-end performance exhaust manufacturers will usually supply a Valvetronic system within the exhaust system – a variable valve system; branched into two paths allowing both resonated and non-resonation to co-exist. Usually controlled by a small fob or App (compatible with mobile devices) to not only flick between quieter and sweet, sorry loud but also enables you to select the tone you want anywhere between the two…we mean it this time…SWEET!
WHERE THERE IS SILENCE: LET THERE BE SOUND
These valve control systems and sound generators offer a perfect solution for all driving situations. I mean you don't want to wake the dead all the time…right?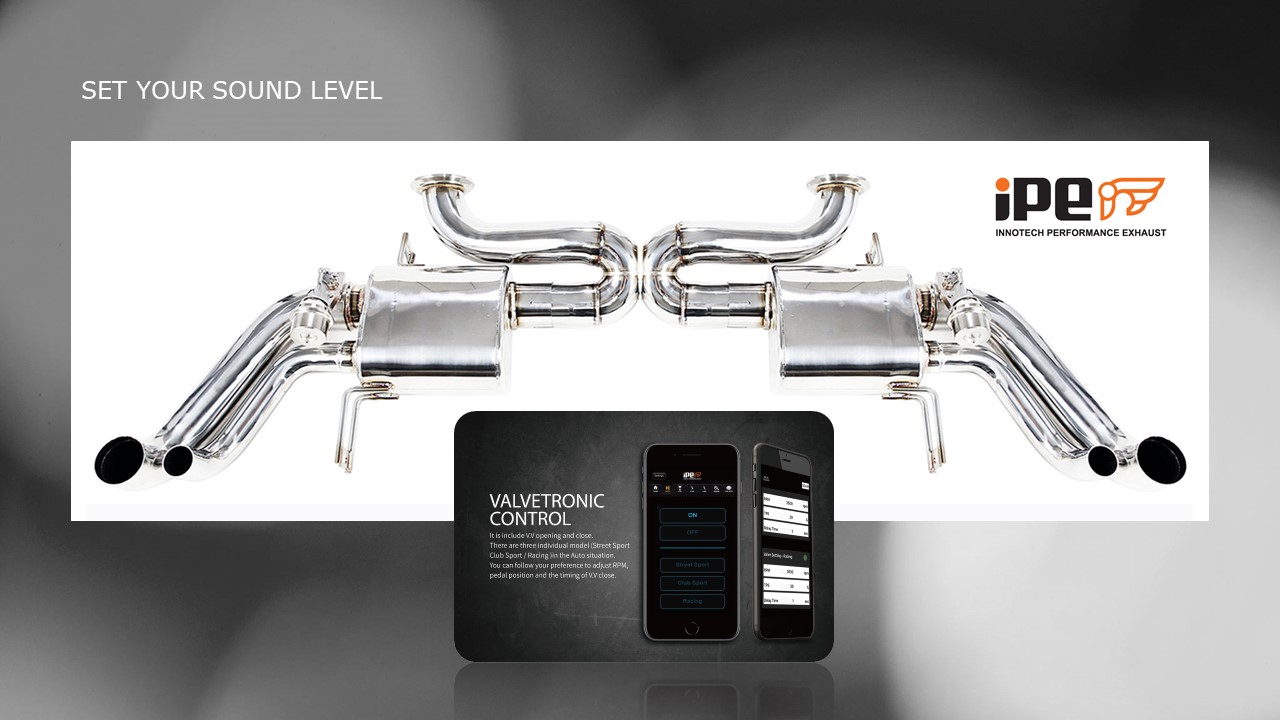 OPTIONS & CHOICES SUPPORTED BY VIEZU
VIEZU is dedicated to recommending the right system for your vehicle, and we supply and fit a wide variety of high-tech systems to suit all budgets and requirements; whether the car you drive is your daily commuter, your weekend tourer or a brand-new sports car, we have a solution for you and independent expert advice from VIEZU is totally free.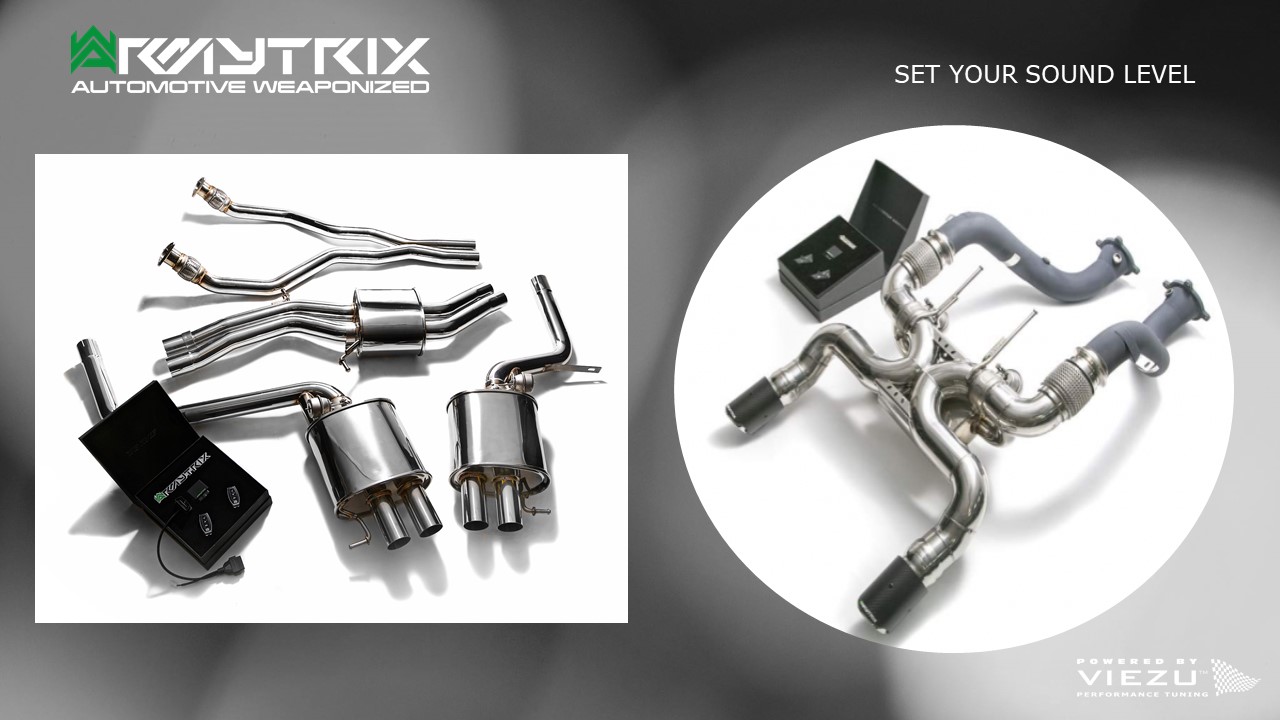 VIEZU presents a broad range of performance exhaust systems and, can be combined with engine remapping if you desire to take your car to the next level in performance terms.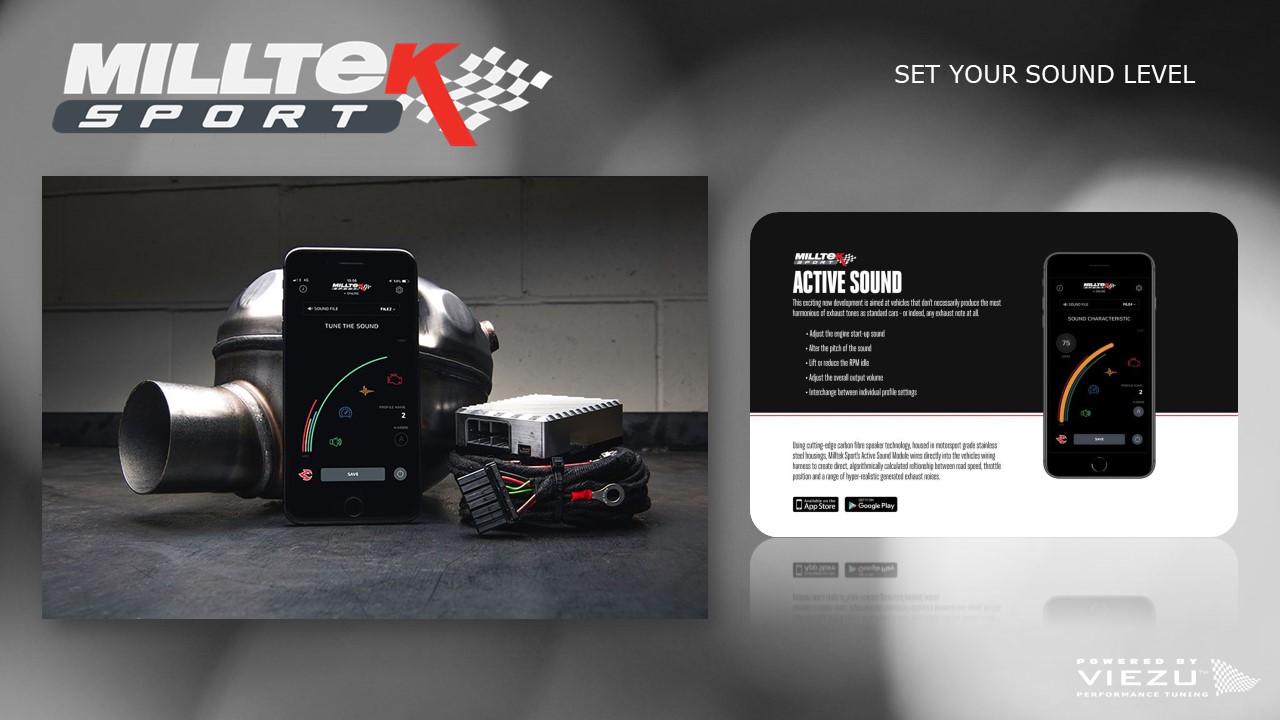 Focus for a moment on the Milltek Sports Active Sound device, a great and innovative solution, again it encourages the driver to have full control over the exhaust sound.  Milltek presents this product as a great solution for vehicles that otherwise would not have sound and tone and therefore it's ideal for many vehicles h including hybrids, Electric variants and diesel engines.
SOUND GENERATORS
In fact, sound generators are a growing trend and have safety improvement implications too, particularly for silent electric vehicles – in short, they let you hear the milk float coming at a distance!
Let VIEZU help you find the best exhaust system for your vehicle and recommend performance enhancement parts and services too.
STYLING OPTIONS
Style options available these days for exhaust tips have come a long way too. Options have greatly increased with exotic finishes including carbon fibre, ceramic finishes, burnished polished tips and even gold tips are now available from certain manufacturers.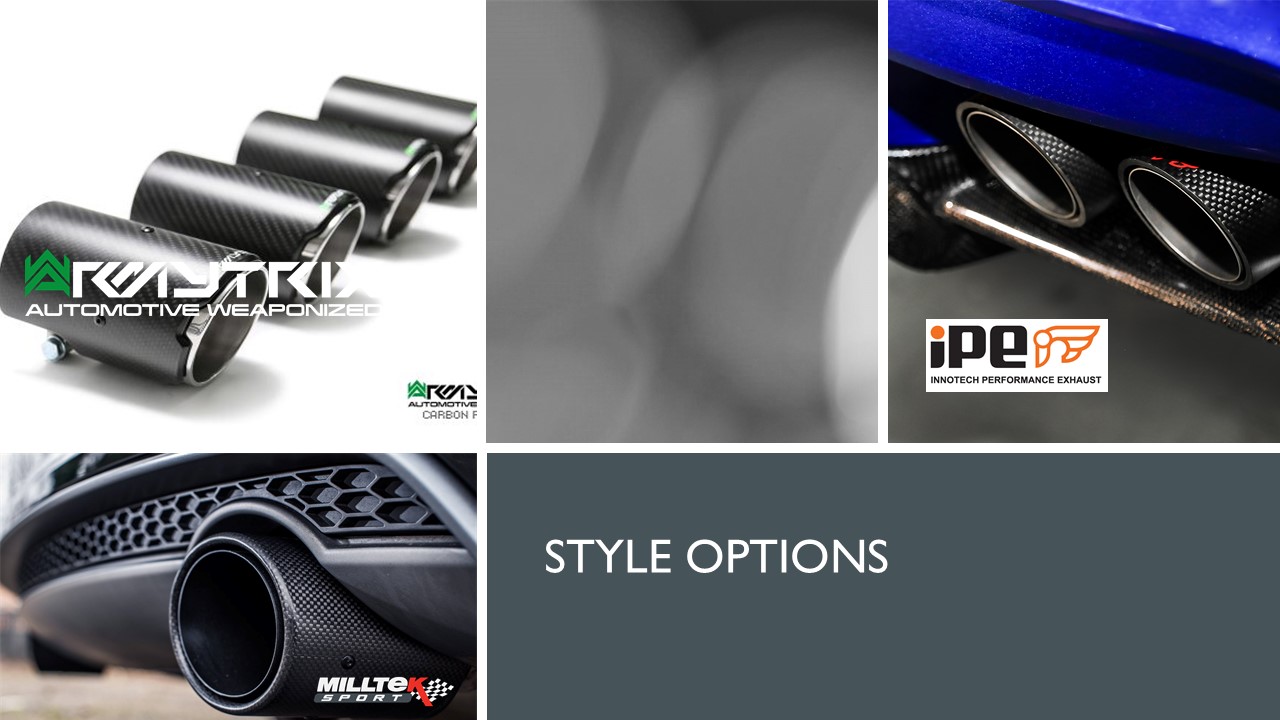 0% FINANCE OPTIONS
Finance is available to UK residents only over the age of 18 and subject to status – terms and conditions apply. Contact info@viezu.com or  call us on +44 (0)1789 774444
*Pops and Bangs are for offroad use only