Ferrari 458 Tuning – Perfect only now better!
Last week we undertook this rather nice Ferrari 458 tuning, the Ferrari 458 is a very special car, running 573bhp from it 4.5 litre engine.  This Ferrari 458 Italia had already been fitted out with twin 80mm performance cold air induction system and cat back exhaust (40bls lighters than stock) –  It looked and sound pretty amazing, and ran a very respectable 576bhp on the dyno – but now it was time for a little Viezu ECU remapping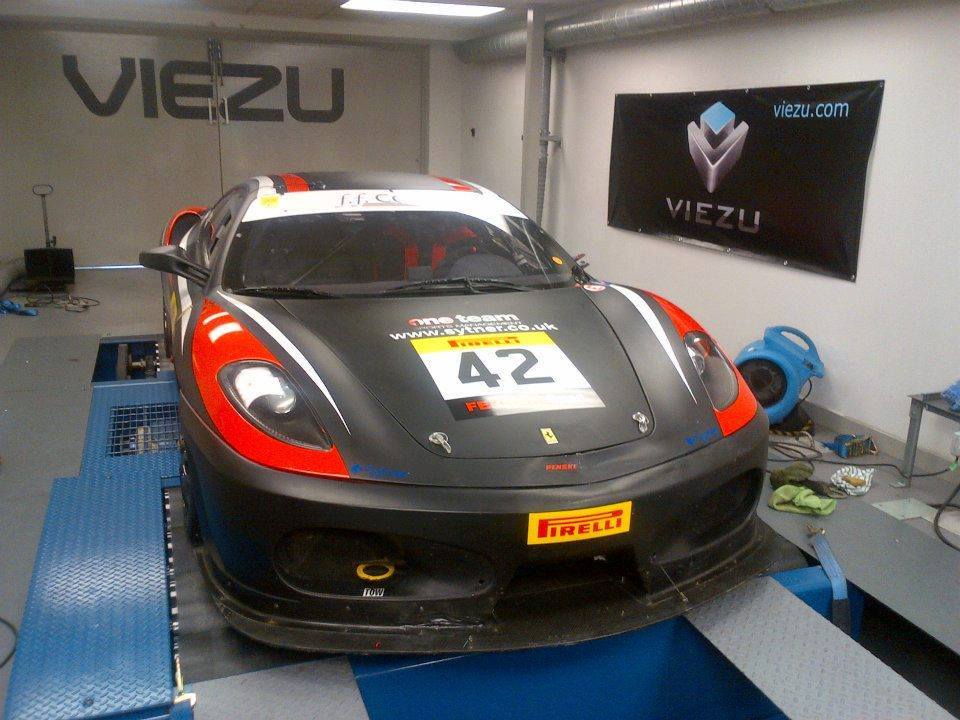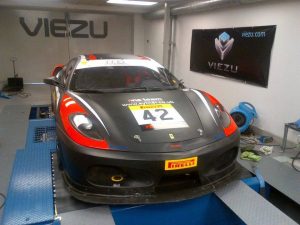 As this was our development car – there is no OBD tuning available for the Ferrari 458 at this time, so the ECU was removed and set up for bench tuning, Dr Remap – (Aka Simon) set about performing his magic transforming the Ferrari 458's delivery and throttle response through careful ecu remapping of the Ferraris ecu files and data.
ECU remapping for the Ferrari 458 tuning includes ignition, injection, lambda, throttle reference, air mass, torque and RPM limiters. The end result is an ECU remap, and upgrade package delivering an additional 67bhp, simply amazing, the benefit of this ecu remap and tuning package is the ability to get full use of the rev range, giving the Ferrari 458 far more usable power across the whole power band, whilst retaining excellent drivability.
Viezu and its worldwide network of dealers can undertake Ferrari tuning and Ferrari remapping for almost all the range of Ferrari vehicles. Including Ferrari 360 tuning, Ferrari 430 tuning and ecu remapping. Viezu can also provide a full range of performance parts, including Ferrari performance exhaust systems for both the Ferrari 360 and Ferrari 430.
Older models of Ferrari can also be tuned, but some may require chip tuning if you have any questions concerning Ferrari performance tuning or Ferrari performance exhaust system please mail us at info@viezu.com
All Viezu Ferrari tuning, and all our ECU remapping comes with our try before you buy, money back promise and independent insurance.  To find your closest performance Ferrari tuning centre please see: www.viezu.com/dealer-map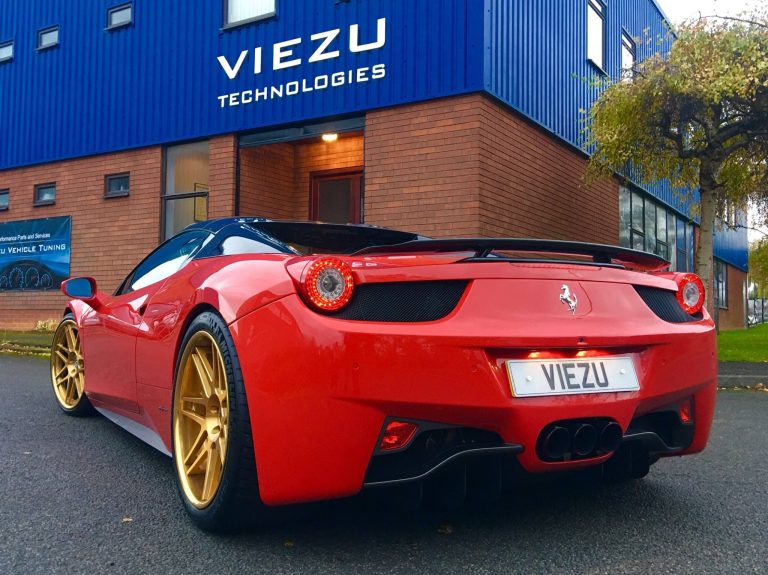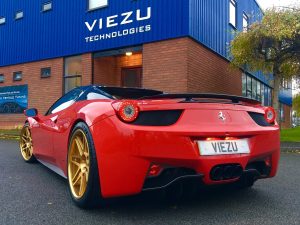 Viezu tuning have moved to hew HQ offices, you can find us hereon our website at www.viezu.com or check our dealers here www.viezu.com/dealers/map