VBox – The very best diesel tuning box with plug and play capability. Viezu Technologies offers diesel Vboxes, these small modules are plug and play, meaning once fitted you instantly see performance or economy gains. They are revolutionizing the tuning industry by offering vehicle performance and economy tuning that can be fitted in minutes meaning minimal downtime and without the need to remove the ECU!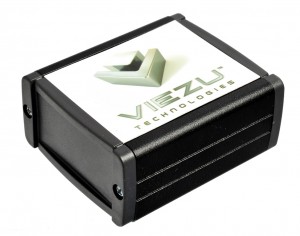 The Diesel Vboxes support most modern vehicles, with hundreds different makes and models supported. The Viezu V-Box diesel tuning boxes are the most innovative on the market, they are full programmable and actually hold an ECU remap on the Diesel tuning box its self, so it works just like a full ecu remap, just without programming the vehicles own ECU. This means the Viezu V-Box diesel tuning boxes deliver remarkable results for both cars, and vans, and just like ECU remapping software, we can tune our diesel tuning boxes for power, performance, fuel economy or a perfect blendm don' fit any tuning box, fit the best!
Buy, Test, Decide, with confidence
Like all our tuning, the Viezu V-Box Diesel tuning box comes with our unique 30-day money back guarantee if you are not delighted for any reason at all simply return your Diesel tuning box for a full refund for up to 30 days!
The main advantages for the Viezu V-Box Diesel Tuning Box are:
Quick installation ? Around 15 minutes
Better acceleration giving a smoother response exactly where you need it
Fuel consumption can be improved by up to 10%
V-BOX improves power and torque making your vehicle feel far easier and more rewarding to drive
Can be transferred from Vehicle to Vehicle (subject to conditions)
Less intrusive ? no need to change the vehicles original set up
Amazing coverage, almost all diesel vehicles covered
International shipping and home installation
If you would like to see if your vehicle is supported, please contact Viezu Technologies today to see how we can help your tuning needs. Please contact us on Phone: +44 (0) 1789 774444 or contact us here for all your car tuning and remapping needs VIEZU