Car tuning box – The Viezu Petrol Tuning Box Product Range: The only real ECU Remap Alternative. Viezu Technologies dont just offer diesel plug and play tuning boxes, Viezu also offers gasoline tuning box, the very highest quality petrol tuning boxes available ? plug and play tuning boxes for petrol and gasoline engines, vehicle coverage is wide with literally hundreds of vehicles supported, including many high performance and un-tunable engines and vehicles are now covered with our Gasoline tuning boxes.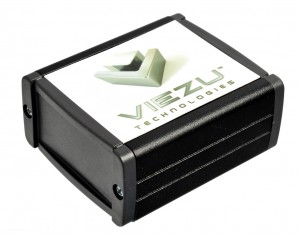 Our Vboxes tuning boxes, are for a vast range of tuning for gasoline and petrol vehicles. Our tuning boxes are programmable and can be used to impressively increase your vehicles driving characteristics, performance and power. All Viezu Gasoline V-Boxes are plug-and-play, we install the ECU remap onto the unit itself so there is no need for soldering, cutting like some gasoline tuning boxes, our Vboxes are simple plug and play, so home installation is quick and easy, and we can post your gasoline tuning box to you wherever you are. you can see more on our tuning boxes herehttps://viezu.com/v-box  Viezu's Petrol V-BOX Advantages
Quick installation ? Typically 10 minutes
Better acceleration giving a smoother response just when you need it
V-BOX improves power and torque making your vehicle feel far easier and more rewarding to drive
Can be transferred from Vehicle to Vehicle (subject to conditions)
Less intrusive ? no need to change the vehicles original set up
Amazing coverage, tunes many vehicles that can't be tuned in any other way
International shipping and home installation
Need to tow something? The improved pulling power given by V-Box will be invaluable
Need Viezu Vboxes for towing anything, The improved pulling power and torque available from your Viezu V-Box will be vital. Our V-BOX are simple to fit, and yet have a huge application availability and offers great flexible tuning solution. Installation is easy as the tuning program is already installed by us, meaning it's a simple plug and play fitment. And your vehicle can be returned to its stock standard anytime simply by unplugging it. normally around 5-minute operation. The Vboxes are available from ourselves or any of approved dealer, or because it's that easy at your own home.
The Viezu gasoline and petrol tuning boxes are also fully guaranteed and warranted, as is the case with all the Viezu range of tuning products, services, ecu remapping, and tuning. And as with all our tuning, the Viezu V-Box comes with our 30-day money back promise. if we can help with any of your car tuning and ecu remapping please let us know VIEZU