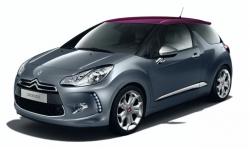 Citroen DS3 Tuning and Dyno day – Book Now! Viezu is very please to announce we have teamed up again with FlashRemapping the DS3 tuning specialist to hold another Citroen DS3 dyno day on the 12th march 2011. Also in attendance will be the DS3 club, DS3Club.co.uk and Performance French Car Magazine.
We will be offering Citroen DS3 ecu remapping, for both Diesel Ds3 tuning as well and petrol vehicles, both Normally aspirated DS3's and Turbo DS3's can be tuned Performance French Car Magazine will be featuring the day and the DS3 Club in the May issue of their magazine – this will be their first foray on to the shelves of WH Smiths.
We would like as many DS3s to attend as possible to show the club in the best light and further promote DS3 tuning and spirit of the vehicle, as recently voted Top Gear's Car of the Year 2010. All Citroen DS3s are invited and the day will kick off at 9:30 a.m. Rolling roads are available with booking as its ds3 tuning on the day.
If you are interested in coming along or want to use the rolling road or have you DS3 ecu tuned, please let us know Viezu has already released a range of services for the Citroen DS3 tuning; this has been developed after significant research and vehicle testing, but the Citroen DS3 dyno day held at Viezu technical and academy training centre gave us the first opportunity to try the Viezu V- box, a digital diesel tuning box to a Diesel DS3.
Click here for some video clips from the last DS3 tuning and rolling road day www.youtube.com/watch As well as Citroen DS3 Tuning and remapping, Citroen and Peugeot tuning can be carried out across nearly the whole range of vehicles, tuning diesels as well as petrol vehicles, car tuning can be tailored for power, economy or a perfect blend.
For Citroen DPF removal and Citroen DPF delete questions see our new site www.dfpfix.co.uk, whatever your DPF issues, we can help. If you have any questions be sure to get in touch with us at info@viezu.com