Aston Martin DB9 tuning, ECU remapping and Performance upgrades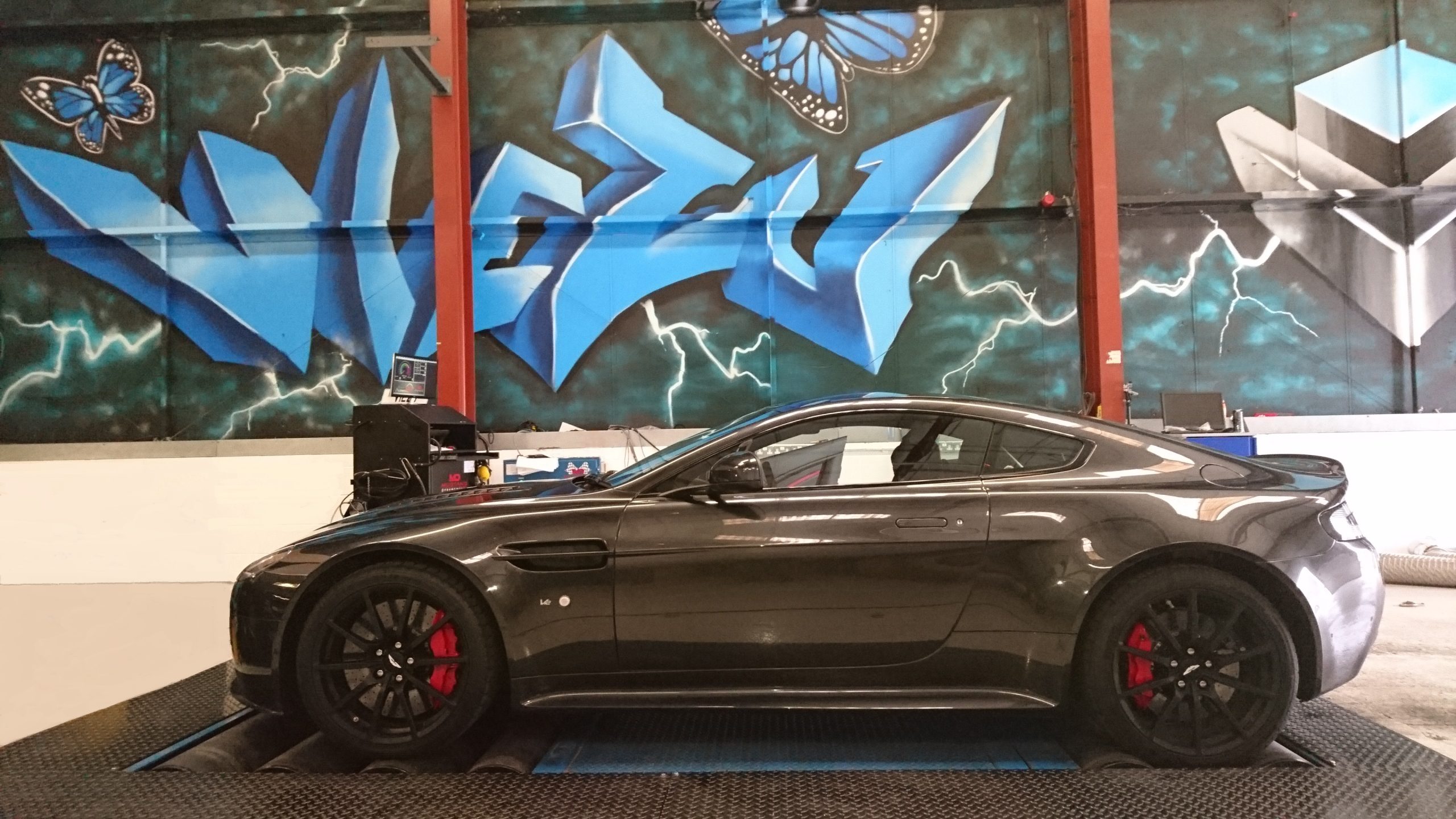 Viezu is a multi-award winning car tuning and remapping company that has a worldwide network of dealers that supply Aston Martin DB9 tuning and remapping services. Aston Martin is renowned for British Engineering Excellence and combined with Viezu's leading remapping technologies and engine tuning takes the experience of an Astron Martin to the next level.
Our Aston Martin tuning maps are all created in-house by our dedicated technical team that specialises in ECU remapping software, having invested heavily in research and development and honing the team's skills with Aston Martin DB9 dyno runs on a  Mustang dynamometer rolling road.
View Viezu's full list of Aston Martin tuning.
As well as engine tuning, Viezu stocks a range of DB9 exhaust systems, cats and air filters that further enhance the performance of the DB9 into the DBS Zone. So if you are looking for more punch, an increase in throttle response and performance from your Aston Martin DB9 tuning, our prestigious performance tuning will seriously improve the drivability of your vehicle.
Viezu now has 600 tuning dealers around the world and operates in over 64 countries.
If you have any further questions we would love to hear from you and will be happy to help, you can email us here
---
To make an enquiry about Tuning and Remapping your vehicle, please complete the form below and one of our trained engineers will supply you with a quote