You loved it, you hated it, it is still part of your life!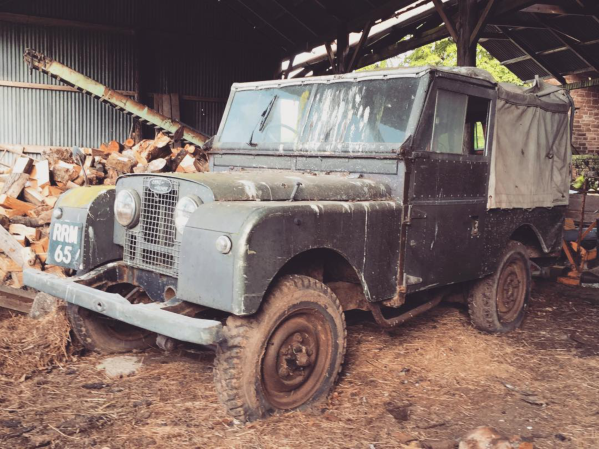 You Loved it, you Hated it, it was part of your life for longer than you remember, it made you smile, and you will never sell it…
Now is the time …
But, it has sat there in the barn (or, somewhere else, even more dastardly to mention, or, bear to think about and, you probably wonder how the hell you are ever going to get it out of "THERE") for too long.
NO MORE TEARS
Take a deep breath – dry your eyes mate – let's do it! Let's restore it to its former glory.
AS LITTLE AS 3 MONTHS TO COMPLETION
A VIP VIEZU Land Rover restoration can take less than 3 months to complete; you could be driving your Land Rover again this summer!
FREE NO OBLIGATION ESTIMATE
To get a free no obligation estimate and some free advice for your Restoration Project – send us some photos of your Land Rover Defender to paul@viezu.com or simply reply to this email with your photos. (please do not airbrush out its true location lol!) We will provide FREE and impartial advice about how to get things back on the road.
FREE COLLECTION AND INSPECTION SERVICE*
Our full inspection and collection services are free, where possible and practical and, we can even assist with vehicle import and export.
We will come and collect your Land Rover Defender, give it a full assessment and inspection, and quote to make it better than new again.
If you don't have your base vehicle, we can help you find one, we have a list of vehicles for sale or we can connect you with someone who wishes to sell one – every Defender deserves a second chance. LHD and RHD Defenders available and sourced for restoration.
Now is the time …LOVE it again; we can help you!
Contact VIEZU today!