Golf R32 Tuning and Remapping at Viezu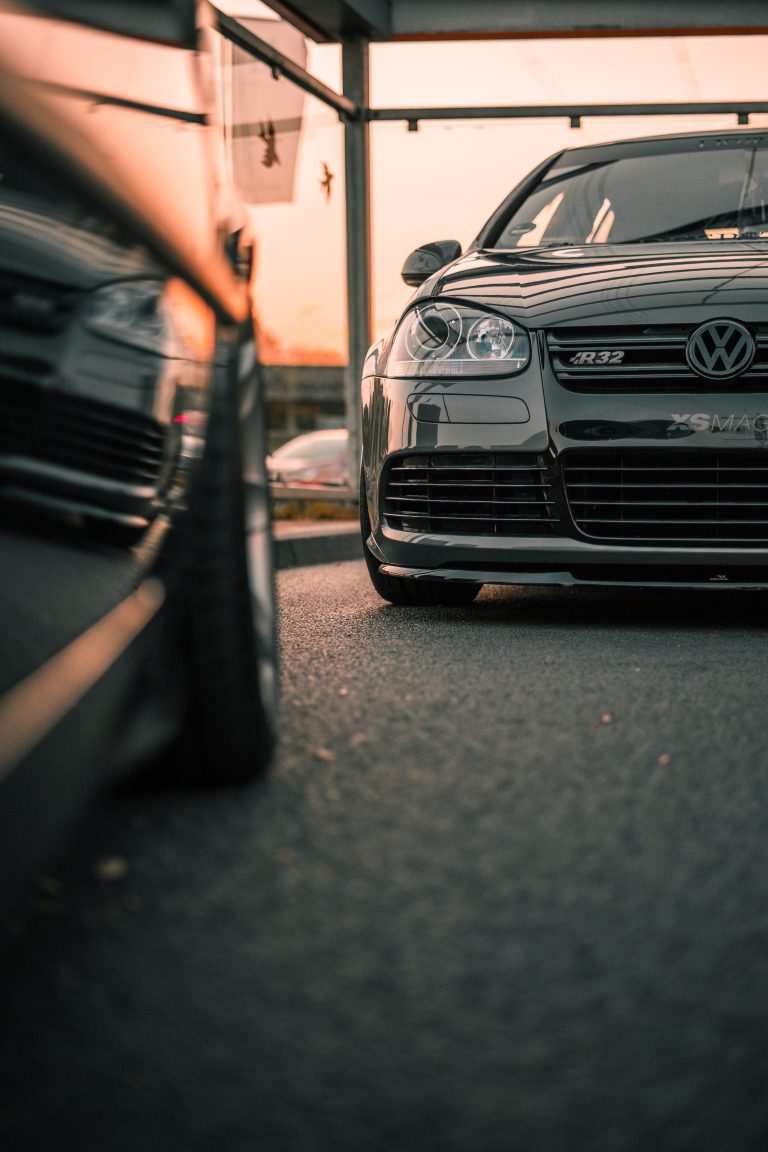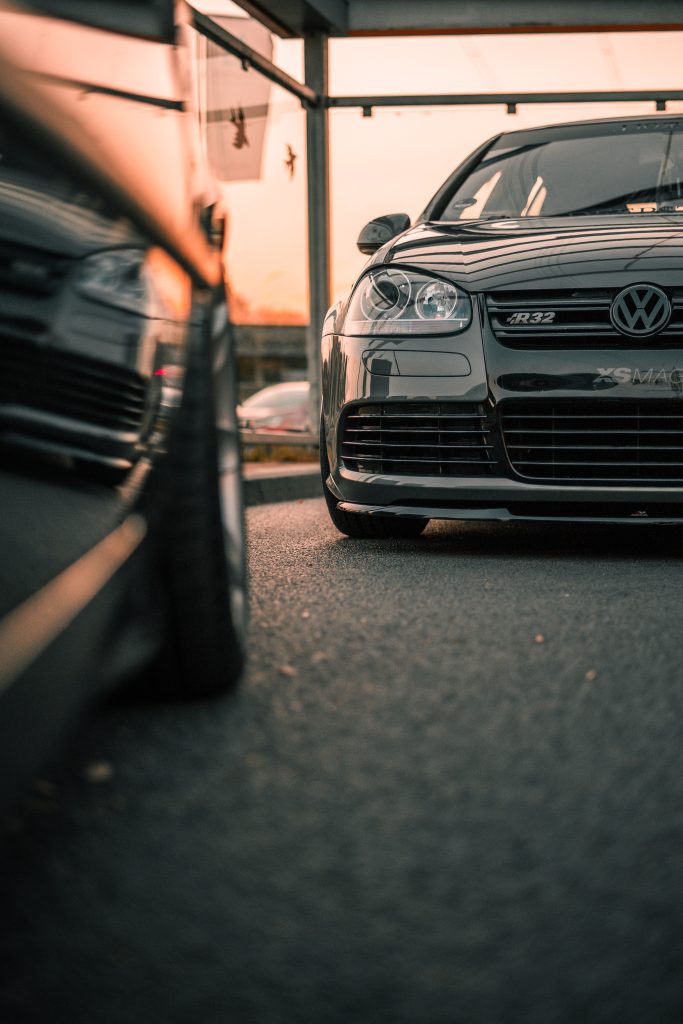 The VW Golf R32 is the hot hatch of the VW Golf range, with a gusty 3.2 v6 VW Engine and 4 wheel drive straight out of the box, the VW Golf R32 is a really good drive due to a brilliant chassis, with plenty of potential for just a little more VW Golf R32 Tuning.
Full Exhaust Golf R32 and Manifolds The owner of this lovely VW Golf R32 came to us originally for a full VW Golf R32 Milltek exhaust with a set of sports catalysts. Along with this, the owner was looking for something to improve the all-around performance of their lovely VW Golf R32, therefore we focused on 3 main areas, braking, handling and power.
The power side was dealt with by means of a VW Golf R32 Milltek exhaust system with sports cats (stylistic convertors) and manifolds. Typically on VW Golf R32s's due to the amount of work to change the manifolds they are usually left as standard, however this car the owner was not cutting any corners and the VW Golf R32 exhaust was quickly fitted, completely transforming the sound the VW Golf R32 and the way it revs!
Golf R32 Manifolds Hearing the sound the R32 now makes is definitely worth the work to change the manifolds, the inlet and exhaust gaskets were changed during this job as they were disturbed, and only genuine VW parts are suitable for use. The next step was to fit a VW Golf R32 typhoon K&N air filter kit to the car, the quality and design of these kits allow them to fit perfectly, using the original sensors and breathers, unlike universal induction kits, This also included a heat shield that protects the cone filter from power-sapping heat soak. The final step was to tune and remap the VW Golf R32 with Viezu's full power map to work with the new and improved breathing modifications fitted. You can see more here 
The handling of this VW Golf R32 was reported to be lacking slightly, after close inspection the car was already using JOM suspension, which main use is for just lowering the car, however for this VW Golf R32 although the lowered suspension was a must, the handling characteristics were in need of improving, therefore a full set of VW Golf R32 KW coilovers were purchased and fitted along with a set of VW Golf R32 pollybush top mounts to solve the common VW problem of them raising. This item also allows the suspension to sit 10mm higher in the turrets, allowing the suspension to run more rebound, further adding to better handling characteristics. Once these beautiful set of VW Golf R32 coil overs were fitted they were adjusted with the car on the floor to ensure an even ride, then we worked closely with the customer to set up the height and rebound to exactly his needs and specification.
The brakes were found to be a set of aftermarket "copy" brakes, these gave the peddle a very spongy feel and with a constant rubbing noise, a complete lack of confidence in stopping the car. A set of VW Golf R32 EBC Ultimax discs and performance brake pads that were chosen to the customer's exact driving style which once fitted and bedded in completely regained the customer's confidence in the car. We have now moved office, you can fid our new HQ offices here https://viezu.com/
Let us know if we can help with any of our car tuning or ecu remapping needs for your Volkswagen