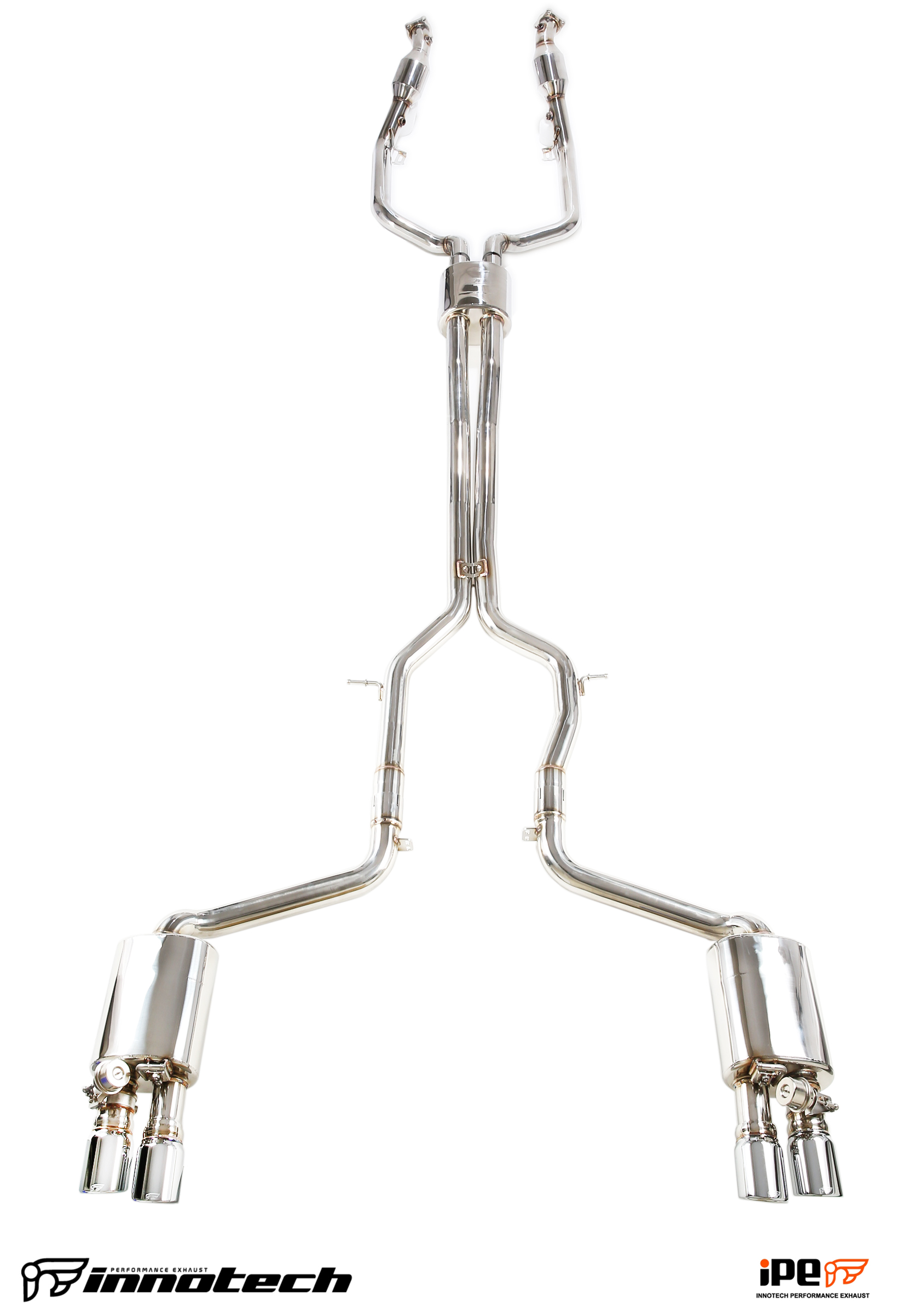 IPE Porsche 970 Panamera Exhaust System
iPE's Performance Line exhaust system is the ideal upgrade for Porsche 970 Panamera, Panamera S, Panamera 4 & Panamera 4S. Its highly aggressive and sportive sound also allows for a comfortable cruise at the touch of a button with the IPE Porsche 970 Panamera Exhaust System.
The remote control module of the IPE Valve-controlled muffler not only allows you to enjoy breathtaking sound, but also enables you to silence any vibrations or drones in the interior when needed for undisturbed conversation and smooth driving.
Each Exhaust System has its own unique sound and performance to set itself apart from the competition. It was individually designed for optimum performance with the Valvetronic technology of the Panamera 3.6L / 4.8L.
Innotech Performance Exhaust offers both an extremely loud and aggressive sound when desired, as well as a comfortable silence when desired, as Valvetronic delivers power as well as dynamic valve control to the driver.
Three different modes of operation are available for the Valvetronic system:
Open: In open mode, the valves are fully opened to release maximum power and flow, creating an impressive sonic display.
Closed: the valves are closed for a more comfortable cruise, such as on a long trip.
Auto: enables the system to automatically adjust valve movements according to engine rpm and pedal pressure for a dynamic driving experience.
IPE Porsche Panamera Exhaust Prices
3.6 V6/ S 4.8 V8

4×83 mm (Round Split)

IPE Porsche 970 Panamera ExhaustFull System incl. Cat-Pipes with Cat, Mid Pipe, Valvetronic Muffler, Remote Control Module & Tips

T304 Stainless Steel

£5,795.00

4×83 mm (Round Split)

Cat-Back System incl. Mid Pipe, Valvetronic Muffler, Remote Control Module & Tips

T304 Stainless Steel

£4,195.00