IPE Ferrari 458 Exhaust System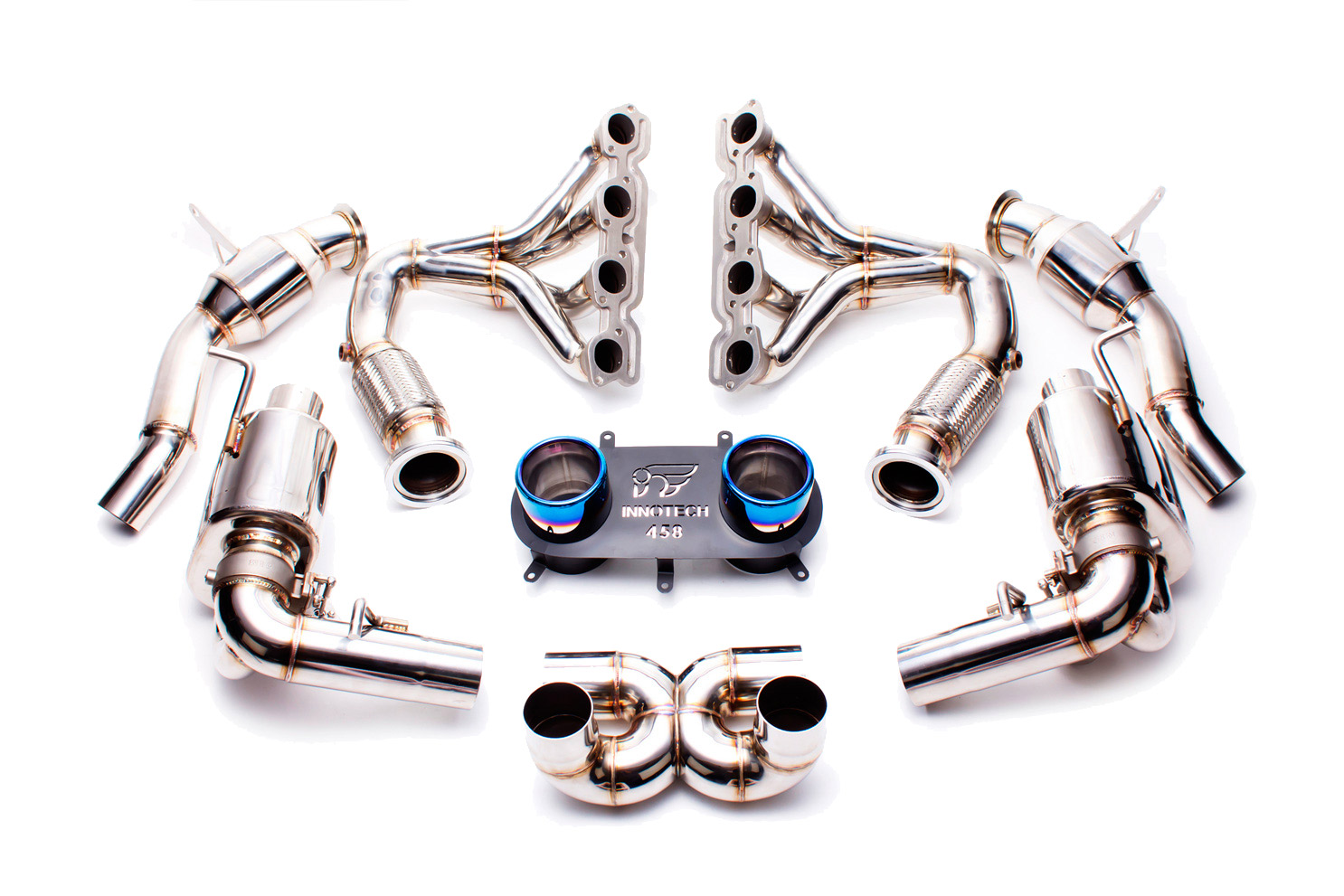 Available now – please mail us for details at Info@viezu.com
Fitting and worldwide mail order available, tax free subject to location
With a variety of installation options, including a 'Full System', 'Headers', 'Cat Pipe', and 'Mufflers'; the iPE Evolution Innotech Performance Exhaust is specifically engineered to fit your Ferrari 458 Italia/Spider. As a result of the headers, the Valvetronic muffler, and the dual-exit system, the exhaust system produces a low noise at low speeds, but a racing sound at high speeds.
IPE Ferrari 458 Exhaust System offers both an extremely loud and aggressive sound when desired, as well as a comfortable silence when desired, as Valvetronic delivers power as well as dynamic valve control to the driver.  Three different modes of operation are available for the Valvetronic system:
Open: In open mode, the valves are fully opened to release maximum power and flow, creating an impressive sonic display.
Closed: the valves are closed for a more comfortable cruise, such as on a long trip.
Auto: enables the system to automatically adjust valve movements according to engine rpm and pedal pressure for a dynamic driving experience.
All components of the system are made from high-grade stainless steel (T304). This means less weight and better heat resistance compared to the stock system.
Several removable end tips are available; matte black (two-out tips), chrome silver (triple tips), matte black (triple tips), and titanium blue (triple tips).