IPE Audi S7 Exhaust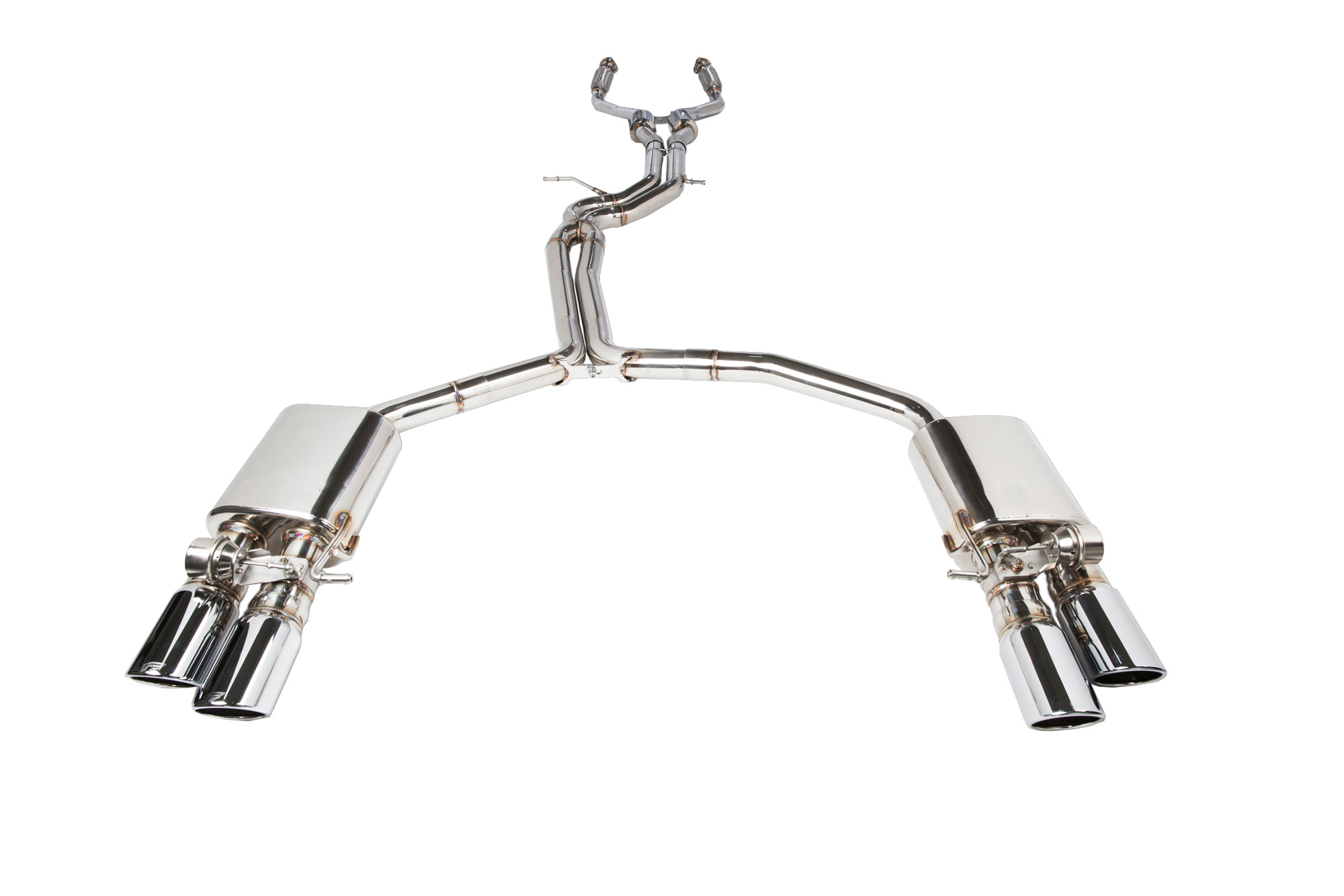 Catback IPE Audi S7 Exhaust System
– Mid-link pipe & valvetronic muffler & tips (chrome polished) – fit to stock cat pipe and front pipe
– Titanium blue plating tips (option)
– Exquisite remote control kit (ECU/2 remote control)
– 3 valve mode: auto, open, close
– Made in T304 stainless steel
– Best quality precision machining & welding & craftsmanship
– Maximum air flow design for performance
– Dramatically increases the sound level
– Best product to reinforce your vehicles and a true attention stealer
| | | | |
| --- | --- | --- | --- |
| 4×83 mm (Round Split) | Audi S7 Exhaust Cat-Back System incl. Sportback Front Pipes, X Pipe, Valvetronic Muffler, Remote Control Module & Tips | T304 Stainless Steel | £5,195.00 |
The iPE Innotech Performance Exhaust system on the Audi S7 brings the sporty spirit of everyone behind the wheel alive with power and dynamic valve control.  The full system is capable of switching between three different modes via remote control: On, Off, and Auto.
In the on mode, the valves are fully open to maximize flow and power, releasing the unique sound of the engine. In the off mode, the valves are closed and volume is reduced for a quieter cruise.  In auto mode, the system automatically adjusts the valve movements based on the engine RPM and gas pedal signal to enhance dynamic driving.
Audi S7 exhaust parts are individually designed to fit the car perfectly. Only the finest materials were used for muffler internals to achieve a sound that breaks the ordinary.